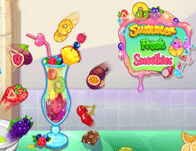 Summer Fresh Smoothies
Summer is just around the corner and a smoothie is always a good idea! Let's discover all the variety of fresh smoothies coming in from the store's orders. Follow the recipes on the blackboard, ass...;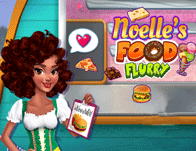 Noelle's Food Flurry
Help Noelle at her new restaurant. Open the restaurant and start taking orders from the customers. You'll have to prepare the recipes with the given food and get the food ready to be delivered. Pre...;
Eliza's Summer Cruise
After a long and cold winter, Eliza decided she wants to take a break and relax on a sunny beach. Join her in this new adventure on a cruise, prepare a delicious smoothie, help her pick a nice and ...;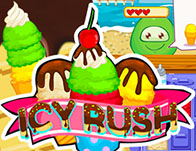 Icy Rush
Serve your customer their desired Ice Cream and collect the money. Upgrade your stand and ice cream to get more money.;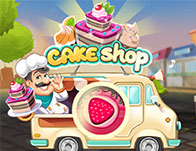 Cake Shop
In the game "Cake Shop: Bakery" you have an opportunity to open your own cake bakery and travel around the world while making and decorating delicious vanilla, chocolate or strawberry cakes for you...;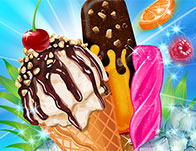 Ice Cream Maker
Welcome to the land of sweets, where anything is possible. Ice cream magic awaits you in this cool game "Ice Cream Maker" where you can become a cake and ice cream maker in your own candy shop!;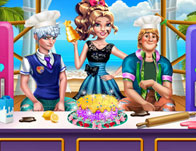 Boys Cooking Challenge
This summer we have a great surprise for all of you. We have prepared a cooking challenge. Pick your favorite prince and prepare the best cake there is. Have fun in this beautiful cooking challenge!;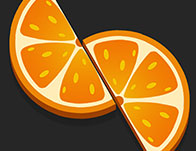 Slides Online
Fill up the circles with slices in this fun online puzzle game.;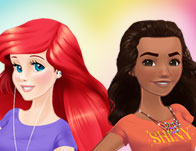 Moana and Ariel on Vacation
Ariel and Moana are sea lovers, so they went to the beach together in a vacation. Let's have some fun together!;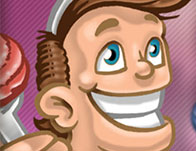 Creamy Ice
I scream, you scream, we all scream for ice cream! No doubt about it, there's nothing better than a cold treat on a hot day! In this fun skill game, your task is to manage your own ice cream busine...;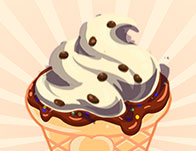 Crystal's Ice Cream Maker
Who doesn't love the ice cream? Help Crystal prepare unique flavors! Try to make the best ice cream with the combination of fruits and colors, and after that decorate it with sweets, waffles, candy...;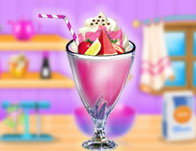 Milkshake Cooking and Decoration
Yaam! Ready to make a nice milkshake? Here you got the opportunity to make the most delicious one you ever did. What will you put in? And how will the milkshake look like afterwards?;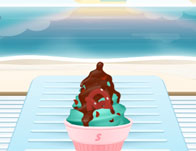 FrozenYo Bar
Manage your shop and build a frozen yogurt empire in FroYo Bar! Start your business with a small cart at the beach and sell hand-made yogurt desserts. Watch carefully when customers place orders, p...;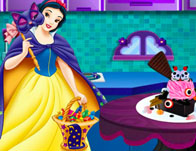 Princess Halloween Ice Cream
Halloween is near and our Princess is preparing for this special event.She dressed up for halloween and after preparing the treats basket,now she it's preparing a delicios halloween ice cream,dec...;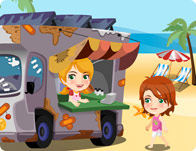 Mama's Ice Cream
Silvia is responsible for operating her mama's ice cream truck this week. But, serving all of mama's loyal customers in a broken down truck isn't easy. That's why Silvia will be spending the day ...;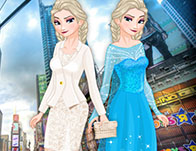 Elsa In NYC
Living in her ice made castle begin to be pretty boring for our below Frozen Queen, Elsa, so princess Anna came up with this crazy idea and she suggested Elsa should travel a bit.Getting on a plane...;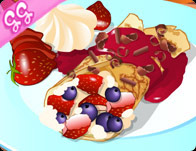 Crepe Chic
The versatility of crepes is what makes it so attractive to chefs and so delicious to food lovers! Fill this paper thin pastry with a variety of fruit filling, dessert toppings, and give it a doll...;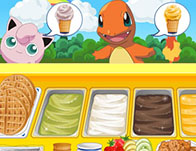 Pokemon Ice Cream Shop
It?s summer and all your favourite Pokemon pets are looking for the best way to cool off so we?ve opened and exclusive ice cream shop for them. Now we are looking to hire a super talented manager t...;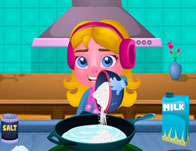 Banana Split Ice Cream
Surprise your friends with an ice cream in a true American style: the Banana Split Ice Cream, served in its classic form in a long dish called boat. It's good, easy and quick, but also fanciful and...;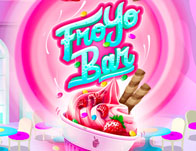 FroYo Bar
Manage your shop and build a frozen yogurt empire in FroYo Bar! Start your business with a small cart at the beach and sell hand-made yogurt desserts. Watch carefully when customers place orders, p...;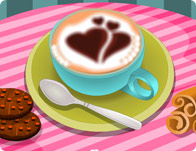 Crown Coffee Cup
Everyone could use a better cup of coffee. If it fills you with a warm and fuzzy feeling every time you see your barista turn the foam into a cute heart, then you're going to really enjoy decorati...;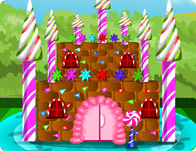 Candy Castle
Halloween is over, but there's still a lot of candy leftover! What are you going to do? Well, with Christmas right around the corner, you can practice your gingerbread house building skills in th...;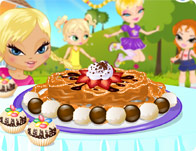 Fun with Funnel Cake
Deep fried to perfection then topped with a custom assortment of chocolate sauces, whipped cream or frosting, fruits, candies and all the scoops of ice cream you can handle! Where funnel cakes go, ...;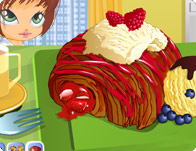 Dessert Croissant
The French know how to make desserts! A flaky, buttery croissant filled with rich chocolate sauce and creamy ice cream on the side is the perfect end to any meal! Pair this delicious dessert with...;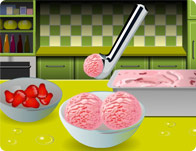 Strawberry Ice Cream
Like strawberries and ice cream? Then you'll love this cooking lesson and exam! Chop, stir and freeze your frozen creation for funsies, then take the 'Exam' and see how your skills rate!;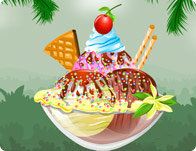 Mama's Ice Cream Toppings
Do you have a sweet tooth and a real flair for design? This is the perfect game for you to explore new flavor combinations and express your creativity. Mama has given you permission to design you...;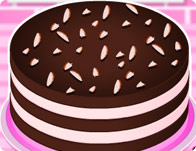 Ice Cream Cake Dessert
Here's a small little recipe that will put a smile on your face this Christmas! Break up the extra candy canes you have around the house, and sprinkle the sugary sweet dust on top of the chocolate...;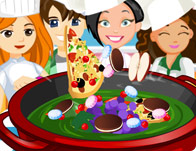 5 Chef Stew!
All the best meals are composed by a committee of chefs, analysts and marketing specialists who crunch numbers and sample spices in the name of a delicious meal. Take a taste of this yummy pizza, c...;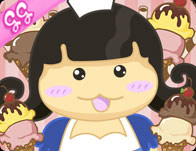 Ice Cream Marathon
Customers are waiting in front of your ice cream stand for some delicious ice cream. Prepare and sell as much as you can in this ice cream marathon. http://www.cookinggames.com;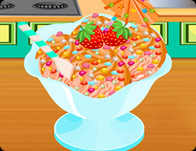 Cooking Academy Ice Cream Maker
Ever wanted dot make your own ice cream? Get ready for this cute cooking game and learn how to make ice all by yourself! http://www.cookinggames.com;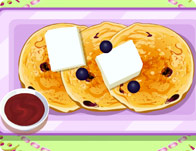 Blueberry Pancakes
The best part of waking up is having piping hot blueberry pancakes ready for you to with melted butter on top, blueberries baked in, and swimming in syrup!;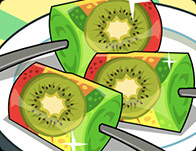 Yummy Ice Pops
Who doesn't like ice pops during a hot summer? I decided to make a special ice pops for you to enjoy. http://www.cookinggames.com/yummy-ice-pops.html;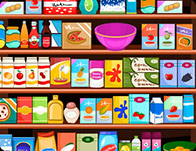 Cooking Hazelnuts Ice Cream
Let's make some delicious hazelnuts ice cream! Yummy! http://www.cookinggames.com;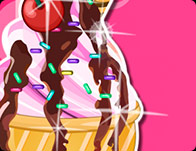 Cooking Fruit Ice Cream
It's summer, it's hot and you are in the need of some ice cream! http://www.cookinggames.com;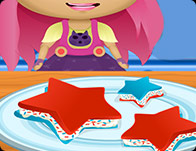 Ice Cream Sandwich
Let's make some delicious ice cream in this cute little cooking game! http://www.dressup.com;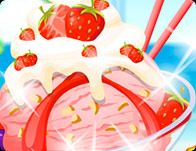 Homemade Ice Cream
Oops! Susan's friends have just paid her a surprise visit and she's a bit ashamed for she has no yummy, summer-perfect dessert to spoil them with! Would you help her... save the day by cooking a fi...;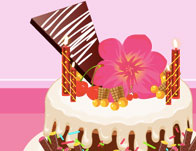 Cake Competition
Mmm, do you smell that? It's the smell of victory! You'll surely win in this epic cake competition! http://www.cookinggames.com;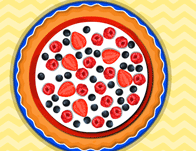 Strawberry Blackcurrant Pie
Learn how to make Strawberry Blackcurrant Pie! It's a delicious pie with fresh fruits and lots of flavors. Happy cooking! http://www.cookinggames.com;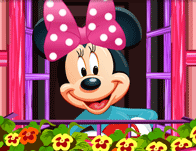 Minnie Mouse Cupcakes
In Minnie Mouse Cupcakes you can make the ears from black fondant and cut them into round shapes. http://www.cookinggames.com;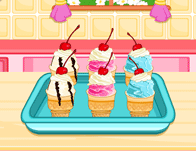 Cone Cupcakes Maker
Became an expert baking cone cupcakes and decorate them like a pro with this funny cooking game. http://www.cookinggames.com;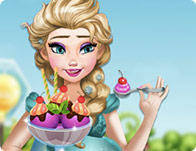 Pregnant Elsa Ice Cream Cravings
Elsa is pregnant and she would love to eat some blueberry ice cream. You have the chance to help her in the kitchen so start cooking with the ingredients that you have and prepare a delicious desse...;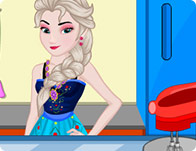 Elsas Rocky Road Ice Cream
Elsa is going to make some delicious rocky road ice cream in this cute cooking game! http://www.cookinggames.com;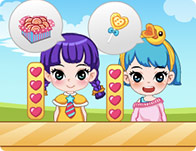 Candy Shop Maker
With this time management game, you can easily test your skills and see how fast your can serve your customers. Match the candy with the orders, collect your money, make your daily quota and move u...;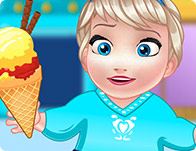 Baby Elsa Cooking Homemade Icecream
Get your apron on and start doing some work in this baby Elsa cooking ice cream game and by the time you get it out of the freezer it will be plenty of it to last the whole week. http://www.cook...;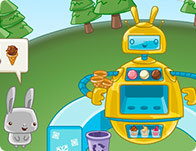 Ice Cream Mania
Step into the world of making ice cream in the super funny game ice cream mania! Have fun http://www.girlgames.com;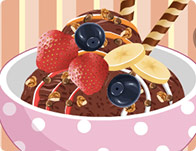 Ice Cream Maker
Make ice cream like you are a professional with this ice cream maker game! http://www.girlgames.com;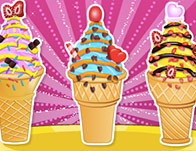 Ice Cream Cone Cupcakes Saga 2
This ice-cream cone game allows you to easily cook cupcake ice-cream cones that will not only look great but also taste fantastic as well. With so many different mini games of cupcake ice-creams to...;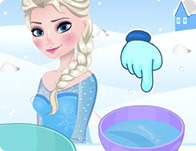 Elsa's Frozen Dessert
Do you want to build a frozen dessert? Elsa sure wants to do that and this time she will make it for Anna. Can you help Elsa in the kitchen?;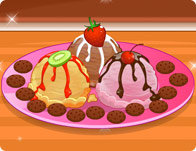 Homemade Ice Cream Maker
Eating ice cream on a hot summer day is one of the best ways to beat the heat. Today is a real scorcher, so you've decided to take a break from the direct sunlight so that you can whip up some vel...;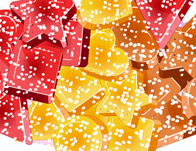 Candies Maker
Have you ever tried a candy bar and thought that it would be so much better if there was a little more of your favorite ingredient in every bite? Well, today is your lucky day! The local candy sh...;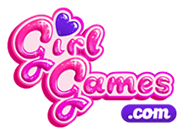 Berry Smoothie Ice Blocks
Hot Game
It's almost 100 degrees outside today, so you've decided to beat the heat by enjoying and ice cold popsicle. But, there are no popsicles in the freezer and it's too hot to go to the market. Now y...;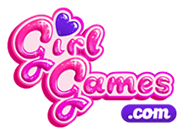 Ice Pop Maker Multi Color
The weatherman reported that it's going to be very hot all week long. It's important to stay hydrated during the summertime, but drinking plain water can be very boring. That's why this lovely yo...;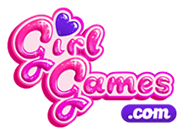 Papa's Freezeria
Hot Game
Penny's back and she's ready to try out the soft-serve service industry! This time she's working full time at a ice cream shop in an island paradise. Take each customer's order and mix up the coo...;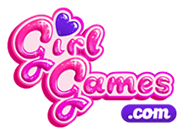 Ice Cream Cake Maker
Now that the Summer heat wave is here, you'll need to use every trick in the book to stay cool. Your friends are coming over to enjoy a game of soccer in the backyard in spirit of the world cup, s...;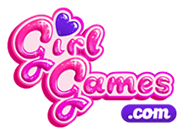 Candy Fabric
This zany baker has a crazy idea which he thinks will be the next big thing in fashion. He plans to use his skills to craft a new fabric made entirely from candy. He just received a huge order fo...;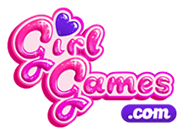 Moshi Ice Cream Parlor
Now that the temperature outside is beginning to warm up, it's the perfect time of year to start enjoying your favorite ice creams again. You're the owner of the most popular ice cream parlor in t...;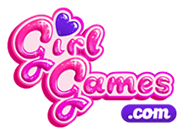 Chocolate Dipped Marshmallows
If you were a pastry dessert chef, how would you react to a simple recipe like chocolate dipped marshmallows? Would you be interested in creating some delicious dessert pops? Create marshmallow s...;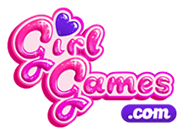 Cannelloni
Hot Game
Every Sunday, your family carries out a tradition of joining together to exchange stories of the week prior and to enjoy each other's company. Each week, a different family member is responsible f...;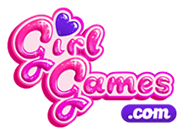 Parfaits
Today is your birthday, and your mom wants to make tasty snacks for you and your friends to enjoy at your birthday party. Parfaits are a delicious and nutritious snack that's perfect for those ind...;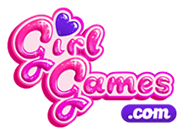 Barbie Candy Shop
Barbie is an entrepreneur, which means she's motivated to establish and maintain her own career. This ambitious businesswoman is ready to start saving money for shopping, so she's decided to open ...;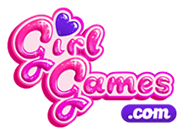 Ice Cream Cone Cupcakes Saga
Snacking on ice cream is a great way to take a break from the heat this Summer. After a long day of playing in the sand and soaking up the warm sun, you could really use a cool snack. That's why ...;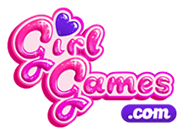 Pumpkin Ice Cream
If you're hungry, you can bake a delicious pumpkin pie, but if you've eaten enough pumpkin pie to survive a decade, then you might want to try something new. You can turn this pumpkin pie, nutmeg,...;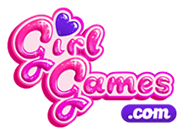 Pumpkin Pie
Hot Game
Thanksgiving is Violetta's favorite holiday. She loves all of the savory dishes that her family prepares, eating until she couldn't possibly eat any more. But Violetta's favorite part of the enti...;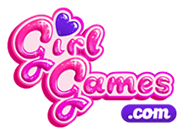 Ice Cream Cone Cupcakes 2
Today is your little sister's birthday. Your parents have planned a lovely party for her and her friends to celebrate her birthday with homemade food and exciting games. But the party is only a c...;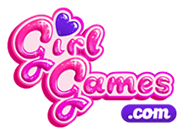 Brownie Ice Cream
Calling all bakers! Grab your apron and carefully read the recipe while we prepare to make a delicious dessert. Brownie Ice Cream is an incredibly tasty treat. Rich and dark chocolate brownies f...;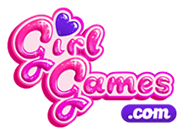 Arctic Foxes
Not many can stand living in the treacherous conditions of the arctic circle. These precious arctic foxes spend most of their time alone, scavenging for food and playing in the snow. But lately, ...;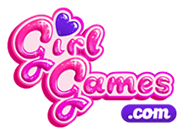 Love Rainbow Cake
If you love convectional sugar, then you're going to love the incredible flavors that this rainbow cake will create after combining just a few flavors together. This baking chef has made a career ...;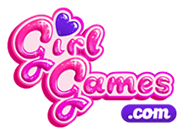 Creamy Cupcakes
Today you're going to learn a fantastic recipe for homemade, creamy cupcakes. Follow the instructions and stick to the recipe to prepare these sweet snacks in this fun online cooking game for girl...;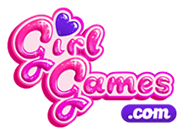 Milk and Cookies
When you're in the mood for a sweet snack, there are few things more delicious than freshly baked cookies with a cold glass of milk to chase them down. That's why you're going to prepare this grea...;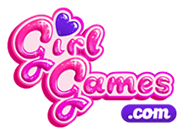 Ice Cream Club
At the Ice Club, Melissa loves to make customized ice cream sundaes exactly how her customers like them. The Ice Club is known for it's attention to scoop size, whipped cream quality, and hot fudg...;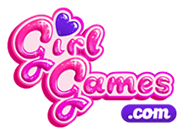 Creepy Cooking
The preceding cook was cast into the dungeon for an eternity because his meals weren't creepy enough. Become tonight's hero as you mix together grubs, bugs, and scum into a gigantic black cauldron...;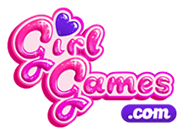 16th Birthday Cake
Your sixteenth birthday is coming up, and your friends are pushing you to throw an exciting sweet sixteen birthday party. But what would a sweet sixteen be without a sugar-filled birthday cake? T...;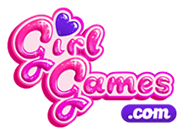 Apple Crumble with Vanilla Ice Cream
There are many popular holiday recipes that you can make, but none are quite as delicious as this fantastic recipe for apple crumble with vanilla ice cream. Preparing this tasty recipe has been a ...;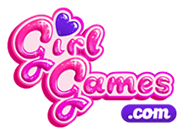 Raspberry Cream Cake
Are you looking for a new recipe to satisfy your insatiable sweet tooth? Then today is your lucky day! You've been invited to learn a fantastic recipe for moist raspberry cream cake. This tasty ...;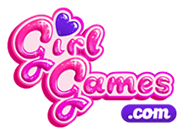 Barbie's Cookies and Cream Sundaes
Barbie is always on the look for the very best ice cream in her town. She's seen her friends set the bar with their delicious brownie ice cream sandwiches, but she's about to send them the recipe ...;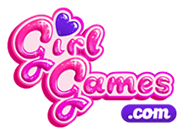 Ice Cream Cake
Ice cream cake is ice cream shaped like a cake. Sound simple enough? Just make sure whenever you serve this tasty dessert, it's not outside in the heat! 'Cause then you'll have a melted ice crea...;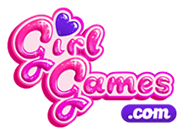 Five Layers Cake
You and your friend Luna are preparing to celebrate her birthday with a party and cake later this afternoon. All of your friends have been invited to this awesome celebration, so you'll need to ma...;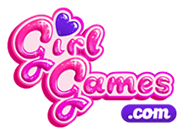 Profiteroles
Hot Game
Welcome to another great cooking game, girls! We have a great surprise for you. This time we are sharing with you a delicious and sweet dessert profiteroles. Profiterole is choux pastry that is fil...;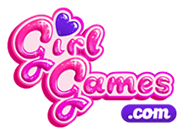 Ice Cream Sandwiches
Ice cream sandwiches are the perfect treat on a hot summer day. With chocolate cookies on the outside keeping that creamy dessert together in the middle, the only thing you need to worry about is ...;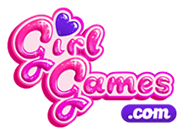 Rudolph Red Nose Cupcakes
The other reindeer in Santa's sleigh thought that Rudolph was an idiot. But that's a shame and totally unfair, so Santa ascertained that the reindeer's callous attitude actually revealed how usefu...;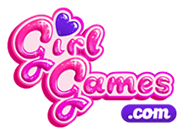 Banana Split
Summer is almost here, girls! Did you notice? Spring is just a passing stage, like a colorful tease, getting us ready for the hot summer breeze! let's celebrate our favorite season with all of thos...;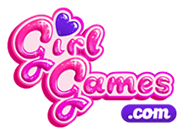 Barbie's Chocolate Ice Cream Cake Roll
Today is Ken's birthday and Barbie wants to surprise him with his favorite recipe: Chocolate Ice Cream Cake Roll. Barbie has a special way of making this recipe and she wants to share her cooking s...;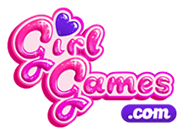 Charming Mom To Be
Part of becoming the greatest mother you can be is calling for constant negotiations. If you're not engaging with your newborn, then they've won from the first day out of the womb. Ultimately, yo...;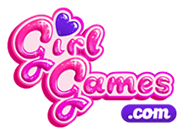 Kids And Candy
If there's one thing that all kids want all over the place, it's candy, candy, and more candy. And did I mention that you should add some candy to that? Hey, give me that candy, brother! I saw i...;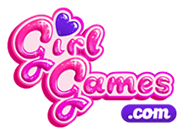 Summer Ice Cream
There's a wide variety of ice cream styles available in the hot summer heat. It's cool to finally use up your summer ice cream funds to buy a ton of tasty ice cream. I've always loved the Ninja T...;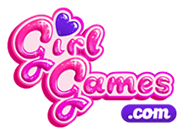 Green Tea Ice Cream
If you want to do something relaxing in the middle of this week a fun thing to do is create some green tea ice cream. It has the calming effects of green tea, and the soothing savory taste of ice ...;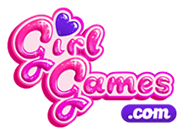 Apricot Walnut Cereal Bars
Sick and tired of having boring cereal for breakfast? Then it's time to put on your apron and try baking this great recipe for a delicious new breakfast snack. Apricot Walnut Cereal Bars are a gr...;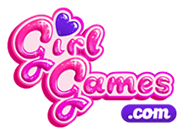 Savory Apple Pie
What's that delicious smell? Bake all of the apple slices together in brown sugar and caramel toppings. Make a criss-cross pie crust or a happy face for this delicious dessert!;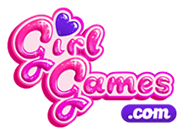 Banana Splits Ville
What's the best way to get over a breakup? A banana split! Sure, you might have broken up with the love of your life five minutes ago, but when you sit down and share this banana split with your ...;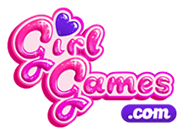 Creamy Cheesecake
There are several people to serve dessert here, and they want to have a creamy and sweet solution to their lack of dessert! Create this original cheesecake recipe and decorate it with some fresh s...;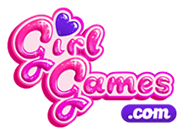 Ice Cream Cone Cupcakes
Kids need to get their sweet on sometimes, and since there's a ice cream stand in the middle of the city with a wide selection of flavors, why would they go anywhere else? Take the kids' orders an...;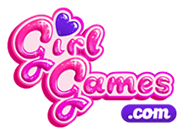 Ice Cream Memory
Opinions are always going to be divided when it comes to ice cream. Are you a fan of chocolate and mint? Do you like the idea of mixing salty and savory? Well, you have all the ice cream you can...;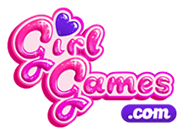 Banana Cake Baking
If you're going to make a banana bread cake, you better make it moist! And the best way to do that is with almost rotten bananas. I know it sounds gross, but actually, the softness will make them...;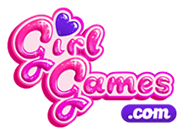 Ice Cream Cake!
How might an animal compose oven baked treats out of frozen flavored ice? What magic might this be? Welcome to the mystical world of Ice Cream Cakes!;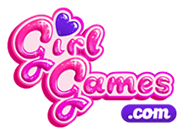 Strawberry Cheesecake
Girls, are you ready for something really special? We have a new yummy cake recipe for you. Strawberry Cheesecake! This Strawberry Cheesecake is a dessert consisting of a topping made of soft, fre...;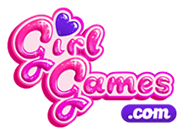 Decorate Gingerbread House
Are you going to decorate your gingerbread house now or wait until it's closer to Christmas to take some time, get your family together and create a tasty treat the morning after to dip in your cof...;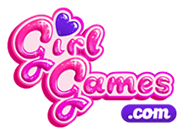 Mia Cooking Pumpkin Pie
Mia is a fantastic chef. She just loves getting into the kitchen and rolling up her sleeves to get to work. She's always making an effort to make her recipes better, stronger, richer. Give her s...;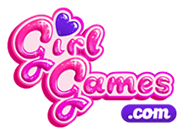 Fast Food Management
It's difficult to make something to eat that everybody likes, but if you owe and operate a pizza place, you can add whatever toppings you want and customize your pizza pie with whatever veggies, me...;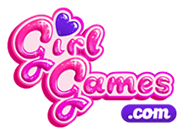 Ice Cream Sundae Pie
We would love to give you a treat! We are making an ice cream sundae pie today. Do you want to help us in the kitchen? We have chocolate, the ice cream, and the fudge. Get the graham cracker crus...;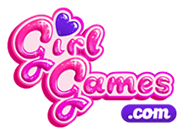 Get the Scoop
Get the scoop and a cherry, too! Overload on the sweets and gorge yourself on a tasty scoop of ice cream in this fabulous ice cream decoration game. Sprinkle the chocolate chips, throw on the spr...;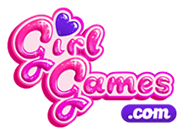 Easy Mocha Chip Ice Cream Cake
Mom is going to teach us how to make an easy mocha chip ice cream cake! It won't take us too long to make, and it'll make for the perfect sweet little snack for when we're craving some caffeine an...;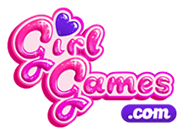 Magic Christmas
Spread some magic Christmas joy around the house, and decorate these christmas tree with ornaments, snowmen, and presents. Of course, the presents!;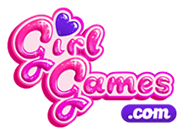 Fudgy Ice Cream Cake
Learn the mystical secrets of combining baking a cake with making iced cream! When the 2 combine they become more delicious together then they ever were apart.;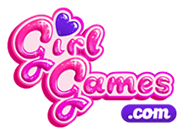 Chocolate Cookies
Who doesn't absolutely love chocolate chip cookies? These cookies are a slight reverse of the traditional. They use white chocolate chunks and chocolate dough before they go sliding into the oven!;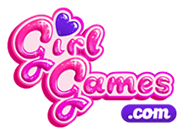 Spring Sundaes
You have all the tastiest, most mouth-watering goodies at your disposal, starting with tasty ice cream dips, continuing with fruity flavored toppings, refreshing, yummy slices of fruits and delicio...;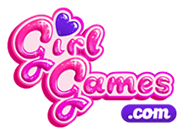 Peppermint Marshmallow Ice Cream Pie
Ice cream pie! And it has marshmallows and peppermint on top? This thing is just ridiculous! Watch out for the peppermint candy cane chunks built into the frosting!;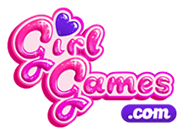 Pavlova
Hot Game
Pavlova must come from the countries of Eastern Europe since the ingredients are a little bit strange. But I'm sure with all of the fruit cream and tasty toppings that it'll taste just great in th...;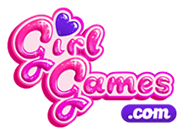 Pasta Carbonara
Help Sara prepare an irresistible version of pasta carbonara! With cheesy sauce mixed with bacon, boiling sauce, mushrooms, and cheese, these noodles are smothered in gooey goodness! It's a quick...;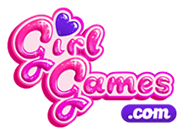 Candy Lollipops
I am a swirl of sugar, syrup and food coloring. Design me anyway you desire with sprinkles, colors, candies fruits and more. Taste of my sweetened, glossy hard exterior and know the power and beaut...;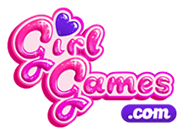 Princess Castle Cake 2
The princesses need a brand new cake to celebrate the fact that they just moved into their new castle! Make sure that all of the Disney princesses are present on the cake. You don't want to make ...;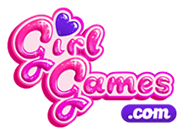 Christmas Cake
Christmas is almost here, and we need to collect some fun holiday ideas and a few Christmas miracles. And because Santa is trying to bake a cake in the middle of the Antarctic with no supplies, he...;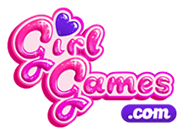 Veggie Soup
Turn up the stove and grab your favorite knives, because it's time to chop the veggies and saut? them in a secret sauce that will make your head spin with all of the delicious veggie action!;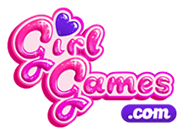 Ice Cream Pie
Making a dessert is just as much fun as eating it sometimes! Decorate this delicious ice cream pie with all of the fixings to make it incredibly delicious!;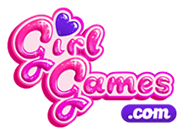 Ice Cold Popsicles
All year long you've been craving frozen popsicles. And now that it's getting colder, you finally shelled out the money for a popsicle machine. Mix together your ingredients and complete your pops...;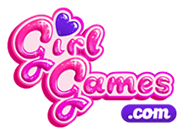 Baking Bread Pudding
Bread Pudding is a traditional English dessert made with chopped up bread cubes, crunchy brown sugar-coated nuts, and syrupy butter to top off the baked bread with a sweetened bunch of crunch!;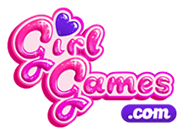 Mocha Cream Pie
Add chocolate sandwich cookies and melted butter to the bowl. Use mixer to blend the content. Add mixture to the pie pan. Use spatula to mix well. Put it in oven for minutes. Add espresso, water, s...;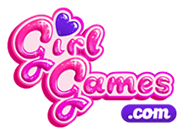 Delicious Ice Cream With Brownies
Ice cream on a piping hot brownie is always a quick and easy dessert! But it really depends how you like your brownies! Do you want them to be just solid and fudge-filled or hollow and porous so ...;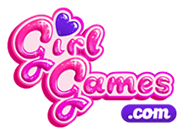 Ice Cream Party
This ice cream party takes place in the center of the city! Make sure you try their signature flavors at the mall and load up your sundae with toppings so it becomes just ridiculously overloaded!;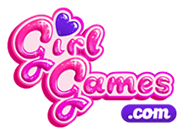 Barbie Ice Cream Party
Barbie isn't typically known for her ice cream parties, but tonight is going to change all of that. She's on her way toward to the store to pick up everything she'll need to create a unique ice cr...;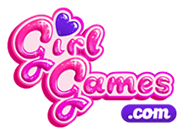 Ice Cream Cookie Sandwich
This delicious ice cream cookie sandwich will make your mouth water with its creamy delicious goodness! What will you add to this customizable dessert? Sprinkles, chocolate chips, or will you mak...;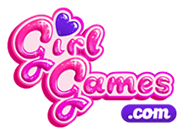 Breakfast Decoration
If you could have whatever you want for breakfast, what would you get? You can bet my ideal breakfast meal is going to have eggs and coffee. Whatever comes next, like say an English muffin and ba...;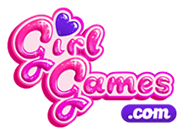 Monster High Ice Cream
It's the middle of summer, and everyone wants a way to cool off. Create a tasty little chocolatey treat for all of the Monster High teens to enjoy!;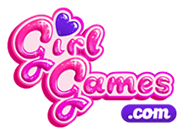 Chocolate Ice Cream Decoration
Can you think of anything more delicious than chocolate ice cream? Maybe if you developed an incredible topping combination with fudge, syrup, and cream! Oh, and don't forget the candy and fruit!;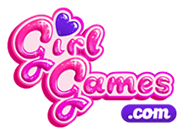 Chicken Bhuna Cooking
A person's got to eat. To create something that everyone is going to enjoy is pretty difficult, of course, if you understand that you can simmer spices and veggies together with chicken, then you'...;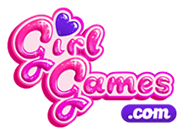 Doli Ice Cream Frenzy
Don't be afraid to make your hands a little dirty with these fun ice cream frenzy games! The girls and pets have walked a long way to get ice cream from your store and they're not going to want to...;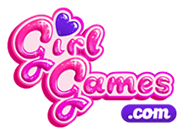 My Sweet Lollipop
There's something about sweet lollipops that make me crazy! I just love when lollipops have something hidden away in the center to lick and chew through the hard candy to eventually devour! It ju...;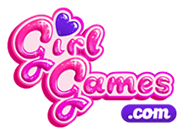 Rainbow Cakes
People need to have better time management skills. If you want to open your own business, you need to organize your time so that you don't waste your time doing ridiculously unimportant things! C...;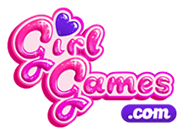 Monster High Ice Cream
Create a true work of ice cream art with Draculaura in this outrageous Monster High dessert decoration game.;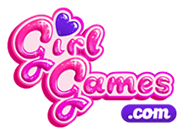 Mermaid Cake
Even mermaids have birthday parties, and to make sure that these mermaids are happy with the cake you give them, why not design a delightful cake with all of the fixings that would make a mermaid p...;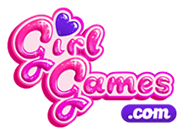 Peach Cobbler
Hot Game
Sara knows desserts. Whether it's time for a summer festival or the middle of winter, this peach cobbler recipe is perfect to finish off any meal!;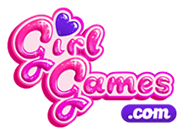 First Ice Cream Machine
A little known secret about monkeys is that they absolutely love ice cream! Help this cute little guy make his own favorite banana infused concoction of iced cream.;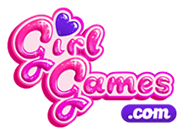 Cool as Ice Cream
There is nothing sweeter then 2 ice cream cones in love. This is an affair that will out last the sun and every last lick of the neighbor hood kids. Rub your chocolate covered candy faces together ...;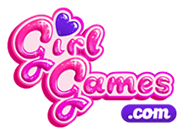 Sweet Fruit Cake Sandwich
When you take a bite out of this fruity and tasty sandwich, there are a lot of delicious flavors mixed in together to create this delightful treat! Can you imagine what this delicious dessert will...;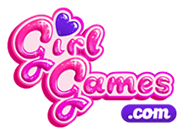 Cookie Sandwich
The only thing better then a delicious old school sandwich is a neo future ice cream, cookie, candy and fruit sandwich. Filled with any flavor cream you want and topped with delicious sprinkles and...;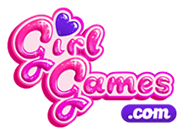 Ice Cream Pie
A pie made out of ice cream?! That sounds like heaven in pie form! Create layers of fruity ice cream pie, and create a bunch of fruit toppings in the form of a star, circle, or spell out somethin...;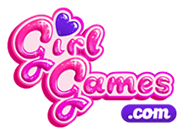 Gingerbread Cookies
Gingerbread cookies are delicious year round! Nutmeg, cinnamon, and ginger create an aromatic dessert to make your mouth water and your senses go wild!;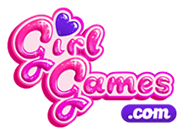 Chocolate Pizza
Pizza is delicious. And chocolate candy is even more tasty! It only makes sense to mix them together. Pay attention to Sara's chocolate pizza recipe, so the next time you ask your friends if the...;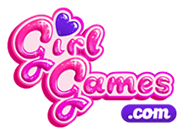 Cook Donuts
Donuts might not be the healthiest things in the world, but they certainly are the tastiest thing you could eat! Especially if they're homemade and decorated with all of the frosting and sprinkles...;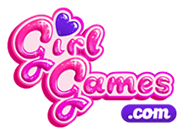 Fairy Floss
Fairies make it, carnivals sell it and children eat it. I'm talking of course about the mysterious and delicious 'fairy floss' a magical candy creation that resembles sweetened cotton.;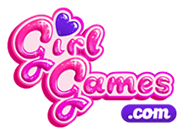 Butterscotch Pudding Pie
Butterscotch is a very sweet filling for a pie, so it's good to balance it out with some light and fluffy whipped cream and crust. Be sure to give the pie some extra texture with sliced almonds sp...;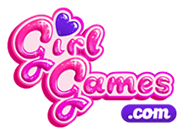 Elina Cooks Pumpkin Pasta
Your friend is coming over with food to welcome you to your new home! I hope you like the sweet taste of pumpkin because she's making a pasta that's going to be hard to finish in one seating!;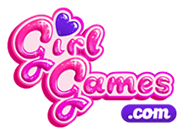 Fruity Ice Blocks Decorating
Have you ever had chunks of fruit locked into a gelatin mold? Well, if you loved eating that, then you're going to love seeing those sweet and tasty chunks of fruit frozen in popsicles and ice cream!;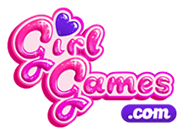 Picnic Fun
When the weather's warm and beautiful, you need an excuse to go out and explore the beautiful weather. Be sure to pack enough food for everyone in the park in case you get some playful pups making...;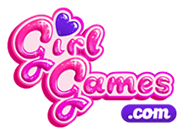 New York Ice Cream
Making ice cream at home has never been so easy! All you have to do is mix some sugar, some ice, and some vanilla together to get the right mixture and throw in the freezer! It's literally that s...;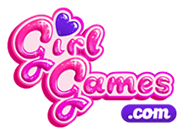 Perfect Wedding Cake Decoration
Michelle and Jonathan have been planning their wedding for almost a year now, and now that they've--Oh, no! They forgot the cake! Hurry, do you think you can bake and decorate a cake in less than...;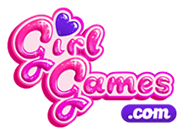 Rainbow Popsicles
There are hundreds of combinations for ice cream if you use every hue in the rainbow! Be sure to mix and match flavor combinations to create the most savory and sugary fruit flavored popsicle treat!;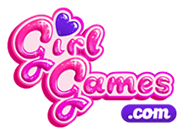 Ice Cream Sundae
Ice cream is the best way to end every day! Or if you have a insatiable sweet tooth, you can start each day with ice cream! Pile on the toppings and syrups and create a delicious dessert sundae t...;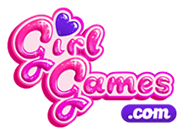 Pet Puppy Ice Cream
As long as it's not chocolate, it's safe enough for these puppies to have! If you're feeling full from ice cream, then let your cute little golden retriever have a lick from your strawberry sundae...;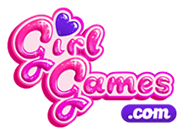 Candy Shop
Kids love candy. That is basically the rule when it comes to throwing a party for little kids. But if you're working at a candy shop, then you'll have to be creative when you serve them the ice c...;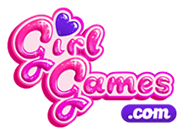 Modern Hairstyles
Do you have what it takes to cut, crimp, color and style your way through a dozen levels of increasingly complicated hairdos? Find out in this fun paced game.;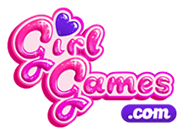 Frozen Ice Cream Pie
Everybody loves frozen ice cream pie, and if you find someone who's on the fence, then this recipe is sure to change their minds! Create a chocolate coated crust with a peanut butter filling, and ...;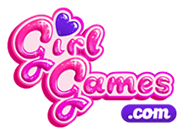 Ice Cream Treats Decoration
The best kind of treat is an ice cream treat! Pick out the cone, find the perfect mixture of flavors, and build a ice cream dessert from the ground up filled with fudge, sprinkles, and everything ...;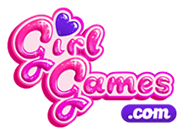 Make Chocolate Cake
Looking for the perfect dessert to any dinner? Follow this delicious chocolate cake recipe for a moist and decadent finisher to any meal! Yes, even breakfast!;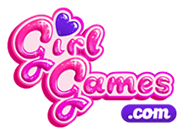 Ice Cream Deco
What could be more delicious than ice cream on a hot summer day? Create the perfect ice cream dessert for you and your friends to share!;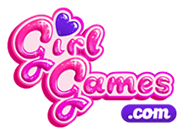 Winter Wedding Dresses
This bride is looking to turn her wedding into a magical fairy tale! Dress her up in fluffy white accessories like scarves and hats to give her a wonderful wintery look. Don't forget to add earri...;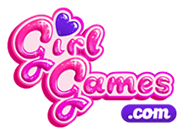 Food Shooting Gallery
Use the squirt gun to shoot the food as they pop up around the scene. Blast them back and gun them down before the time runs out!;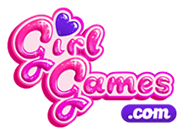 Cook Donuts
A donut is a popular dessert and breakfast food in North America around the world and prepared in various forms. The two most common types are the ring donuts with frosting and sprinkle toppings a...;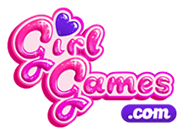 Cake Design
Looking for a delicious dessert? Well, why don't you make your own?! Top off a sponge cake with syrup and fresh fruit, and use a donut to create a unique look to your tasty pastry dessert!;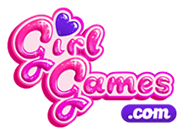 Happy Cake Decor
You are the talk of this cake-loving town, and now with everyone clambering over to your store for birthdays, anniversaries, and weddings, you're going to have to be on the top of your game when yo...;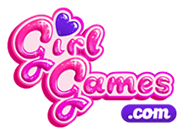 Tropical Jelly Dessert
Make your own tropical jelly as you wish with choices of jelly flavor, toppings, fruits, and match it with some cool drink.;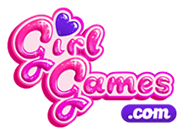 Mango Pudding Cooking Game
Try this phenomenal homemade mango pudding recipe! It's a delicious fruity snack with a lot of flavor! Mango's already have a natural syrup taste, so it's really nice when the ago is mixed togeth...;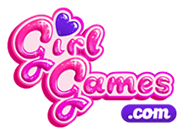 Spooky Cake Decorating
Get in the Halloween spirit by decorating a delicious cake for your spooky Halloween party. You don't have to just decorate jack-o-lanterns this year. Make a scary cake with tombstone, ghost, and...;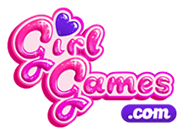 Gorgeous Waitress
This young chic waitress just took the best shift in the restaurant. Now she needs a helping hand designing the best outfit to give her clients what they need! Design a pretty outfit, so she'll l...;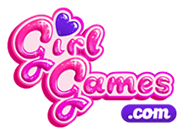 Sushi Bar
Zen masters the world over are willing to abandon the path of enlightenment for the privilege of just standing in line at this world renown Sushi Bar. Serve them nobility, respect and honor in this...;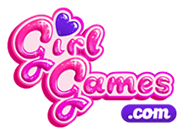 Super Ice Cream
Just what is the secret that makes your Ice Cream so 'Super'? Perhaps only you and the FDA will ever know. Until your recipe becomes open source, take advantage of the mystery and sell your delicio...;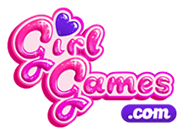 Crepes
This French breakfast dessert is the perfect sweet starter to your day. It's got plenty of sweet chocolate and banana, and it's really simple to make. And since chocolate hazelnut butter is so de...;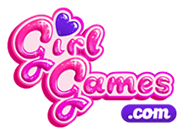 Kids Sweet Chocolate
When you're trying to start up a business, you have to make something that people really love! You've invented a really spectacular sweet candy machine. And now the kids are coming in waves to bu...;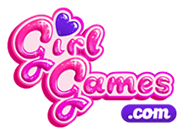 Challah Recipe
Challah is a particular bread meal unique to the Middle East. It's very simple to make, but it has a lot of tastes and spices distinct to that region. Try out this interesting bread dish for a tw...;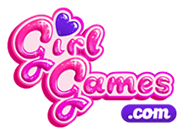 Pepperoni Pizza
A great snack for the whole family is a delicious pepperoni pizza, and if you've got the ingredients, you can make a homemade pizza in just a few hours. The most important thing about making a piz...;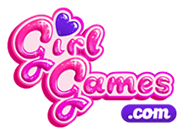 Traditional Yummy Pudding
Prepare this traditional, rich Christmas pudding for the perfect side dish to any dinner table. When the weather's cold, it's best to eat savory foods, so prepare this for a delicious topper to an...;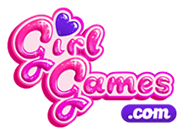 Irresistible Ice Cream
If someone offers you ice cream, how could you possibly say no? Even in the morning if the ice cream is paired with some fresh fruit and a fresh pot of piping hot coffee, then tongue cooling ice c...;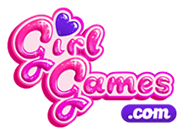 Gingerbread Pony
Don't worry that gingerbread isn't in season because winter is just too far away! Let's see how delicious we can make these tasty cinnamon, nutmeg, and crunchy cookies!;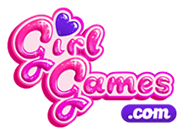 Ice Cream Bouquet
Ice cream fits every occasion! Especially if it's customized exactly the way you want! Whether you want hard or soft serve, fudge or caramel, or just want to load it full of toppings, you decide ...;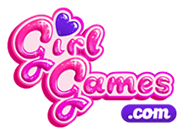 Candy Party
A party just isn't a party without a big plate full of candy! Get all your friends together and chow down on candies of all types. From the hard and sweet to the soft and chewy, there's plenty of...;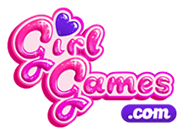 Breakfast Time
Hey, girls! The most famous chef in your town is out to Paris for a cooking show, and you have to take her place at the nursery! All of the young mothers drop their children off with you to make ...;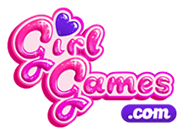 How To Make Banana Split
Are you ready to lean how to cook a wonderful desert? The desert on the menu today is a super yummy banana split! It is your job to make these all day long while the shop is open, you might as well...;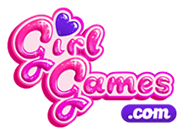 Tiramisu
Hot Game
Join Sarah for a creamy delicious chocolate treat. Learn how to whip up sweeten bake prepare and serve this tasty treat. Traditional and delicious.;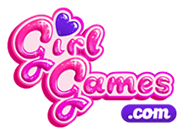 Yummy Ice Cream
This ice cream is phenomenal! And it's a great little treat for beating the summertime heat! Design and decorate your own ice cream cone to share with all of your friends.;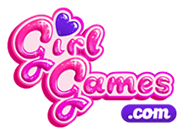 Ice Cream Shop
This cute looking ice cream girl would really needs some help serving up tasty ice cream treats to all of her customers. Take the little kids' orders and get ready for a sweet adventure!;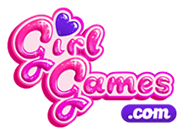 Too Much Ice Cream
Too much ice cream? That's impossible! When you've got banana splits and sundaes that look this good, then you've got to get a spoonful, and if you're feeling generous, you can share with everyon...;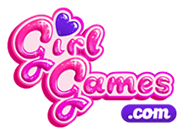 Ice Cream Cone Fun
Syle your own one of a kind ice cream and cake treat with hot chocolate for dessert. All kinds of cones and scoop options for a fun and delicious, candy covered snack!;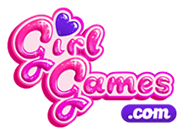 Homemade Gelato
Homemade gelato is a simple recipe, but if you're going to make great gelato, you're going to need some fresh fruit. Head over to the farmer's market and get your fresh apples, strawberries, and m...;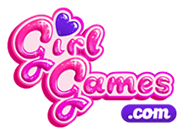 Ice Cream Surprise
Ice cold scoops of creamy sweet fun times are yours to behold! Dive into some delicious chocolate covered, candy coated, fruit drizzled adventure with this one of a kind delicious dessert surprise!;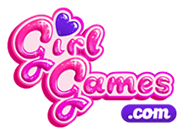 Chocolate Mousse Cake
Dive into some yum yum chocolate mousse goodness! It's a one of a kind creamy smooth and sweet dessert that'll tickle all your taste buds with everything from cookies to strawberries to three kinds...;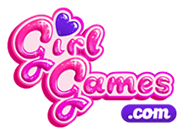 Cooking Lemon Rice
First grab some money and then go to the store to buy all the items you need to prepare the lemon rice. After you have all the ingredients, return home and start cooking. Follow the recipe and inst...;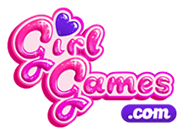 Ice Cream Pizza
Pizza is great, ice cream is great . . . you know where I'm going with this! It's the greatest combination of any time treats! You can have pizza any time of the day! And you want ice cream any ...;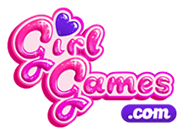 Creme Caramel
Delicious Desserts like this Creme Caramel are easy to make and fun to eat! Learn how to prepare your very own and decorate it up anyway you want.;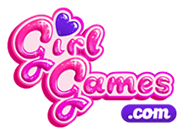 Smoothielicious
Decorate yourself a delicious custom fruit smoothie with your choice of candy, syrup and side. Choose from cheeseburgers, hot chocolate or more as you decorate a beautiful and delicious snack!;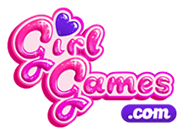 Shaved Ice
There's nothing better than shaved ice on a hot summer day. But summer's going to be gone soon, so you should definitely gobble down as much as you can before it gets too cold to eat!;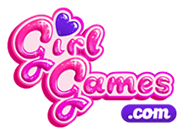 Homemade Ice Cream
Let this magical fairy guide you through the process of preparing, and making your very own home made Ice Cream! Its a delicious sweet treat that tastes even better when you make it yourself.;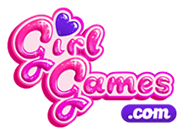 Magic Cupcake Contest
These magical cupcakes are totally delicious! And it's because they are completely layered with fairy magic and enchanted frosting! So let's see if we can create exactly whatever cupcakes this ma...;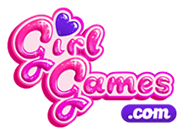 Gelato Ice Cream
You don't have to go to a fancy gelato and cappuccino cafe to get delicious chocolate gelato. Mix together all of your necessary cream and chocolate ingredients as you prepare this unique Italian ...;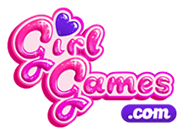 Dream Dessert
Yum Yum. Chow down on your favorite frosted treats! Put together a delicious one of a kind cake then co-ordinate with more cake, ice cream, milk shakes, candies, frosting, and fudge for the ultimat...;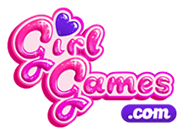 Snowcones
Feel the excitement of running your very own snow cone, ice cream, and dessert stand! Serve hungry customers exactly what they want when they want it and have fun!;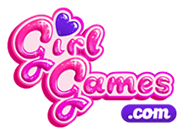 Ice Cream Game
Serve up smiles, good times and ice cold, ice cream to happy customers! Prepare everything from cones to sundaes, to shakes and Julius as you collect money to make it through the day.;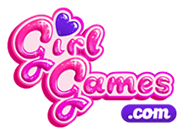 Home Made Gelato
Fruit, cream and iced yummy goodness. Learn how to make a delicious Italian delicacy in this fun and fast paced desert cooking game.;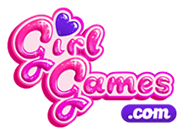 Cocktail Delight
Top up three layers of flavored jello with ice cream, fruits, chocolate, and candies as you prepare yourself a mouth-watering delicious and delightful cocktail.;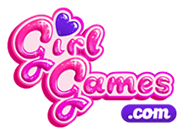 Fruit Smoothie
Delicious, nutritious, fruit and berry smoothies are fun and easy to make. Whether you have a favorite fruit or you're just looking to make something sweet in the afternoon, break out the blender a...;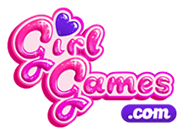 Crazy Cream Desserts
Go ice cream crazy with chocolate frosting, coffee bean sprinkles, and a platter of candied fruits all around your favorite frozen dessert!;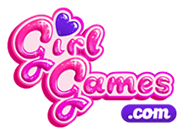 Ice Cream Pizza
Check out this frozen Ice Cream Pizza dessert, custom made with whipped topping, colorful frosting, multiple candies, chocolate sprinkles, and fruit pieces everywhere!;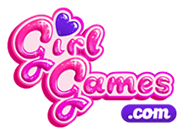 Ice Cream Stand
Serve up an ice cold, creamy good time on a fun, sun shiny day! Run a busy ice cream stand, making custom orders for happy and hungry passers by!;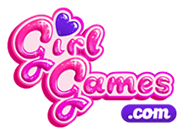 Candy Pizza
Take a bite out of fun with this delicious desert pizza! Topped off with frosting, chocolate, fruit, candies and colorful sprinkles, this sweet treat is for serious snackers only!;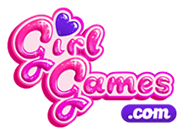 Make Jelly Dessert
Whip up a colorful and sweet snack that jiggles when you giggle! Jelly is a fun and flavorful treat that comes in tons of colors and flavors, make your own here, now!;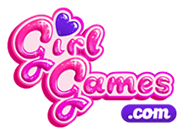 Cake Shop 2
Be quick and precise when you are taking orders from your customers. As a cake shop owner, you need to make them happy so they will come back. Bake delicious cakes and enjoy your adventures in the ...;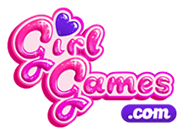 Sundae Maker
Design your own delicious, colorful and ice cold ice cream creation! Choose from fruit, chocolate, candies, sprinkles and all sorts of sauces, bowls, cookie toppers, whipped cream and more!;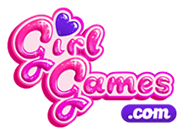 Make Strawberry Smoothies
Help this thirsty sheik and his friendly camel make some delicious desert dessert strawberry smoothies to quench their thirst.;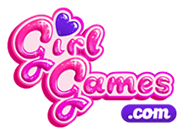 Ice Cream Sunday
3 Scoops of ice cold, delicious, desert fun covered in anything you want! Pile on the sprinkles, candies, chocolate, fruits, cherries and more in this sweet treat of a game.;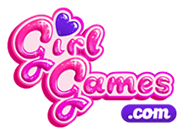 Making Berry Parfaits
Make a delicious Berry Parfait in this fun cooking games for girls and boys. First chop up all of the fruit you will need and then add the ingredients to the blender for a yummy treat.;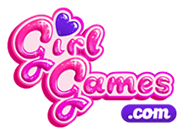 Birthday Feeding
Have a happy birthday filled with fun, friends, and delicious treats! Serve your best buds cake, jello, ice cream and all sorts of candied treats to keep everyone happy!;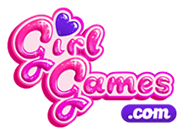 Ice Cream Parlor
Soft serve ice cream in a self serve style! Help these hungry customers whip up their own custom, delicious ice cream treats complete with chocolaty syrup, marshmallow toppings, sprinkles, cherries...;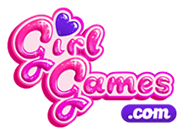 Ice Cream Decorating
Scoop out your favorite flavors of ice cream and make a delicious sundae complete with chocolate sauce, banana's, whipped topping, candy sprinkles and a cherry on top!;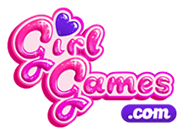 Shaquitas Ice Cream Parlor
Serve up something cool at the hottest Ice cream Parlor in town. Lots of customers with lots of different orders will keep you hopping!;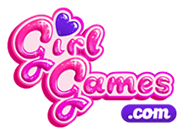 Kelly's Summer Jobs
Kelly has her hands full working 4 part-time jobs and needs your help! Help her bake fresh breads, groom cute pets, style hair and create tasty ice cream treats! You'll have full days and save up m...;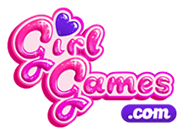 Ultra Ice Cream Cone
Create the most amazing over the top ice cream flavor ever made! Load it up with all your favorite toppings and chocolate syrups, and then go eat the real thing!;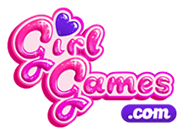 Yummy Ice Cream
Imagine how perfect it would be to have a delicious ice cream in such a hot summer day. Even this cute little penguin can't help making himself one. Now get started to help him make really tasty ic...;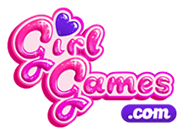 Quench the Pets
Help keep this thirsty pets in the park quenched with fruit smoothies and yummy ice cream!;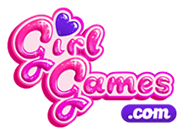 Ice Cream Factory
Use this factory to make the ice cream in a fun, fast way that all of the customers will enjoy. You've invented this amazing machine, and now you can play with it all day!;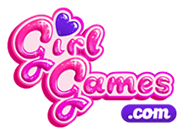 Ice Cream Sundae Rush
Be fast and be careful while you put together tasty sundaes for a rush of customers!;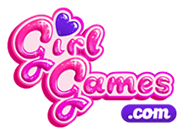 Vanilla Ice Cream
Home made straight up vanilla ice cream topped with an assortment of nuts and candies is a delicious traditional treat! Learn how to make your own in this fun and easy cooking lesson.;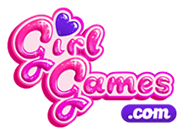 Shaquita's Bakery
Help Shaquita make great cakes before time runs out! Try to get the highest rank.;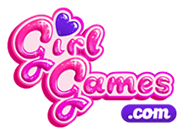 Cake Lover
Prepare and sell cakes, learn new recipes and buy upgrades with the money you are making and when you earned enough you can just take over the entire cake house and travel to a new, more challengin...;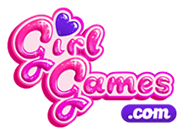 Sara's Beach Ice Cream
Sara's ice cream stall has been opened in the beautiful beach in Hawaii. So many people like to be here and Sara is so busy that she needs your help getting her customer order ready.;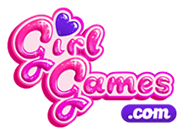 Fairyland Juice Center
This cute fairy has to work at the Fairyland Juice center for disobeying the queen, help her take all of the customers order and make them delicious juice treats so that she can leave to go play wi...;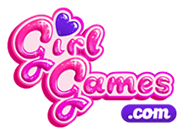 Pancake Master
Take customer orders and serve up some tasty pancakes for summer cash!;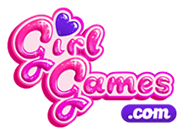 Natasha's Fruitties
She might be the youngest fruit delight shop owner, but her fruit desserts are by far the most delicious ones. How about giving her a helping hand in serving all those customers entering her shop?;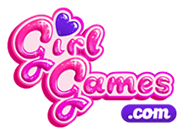 Yellow Cat Ice Cream
Help cute Kitty here and make sure the Yellow Cat restaurant will have the best customer services and the tastiest ice creams in town!;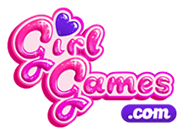 Ice Cream Designer
In the coming hot summer,do you want to make delicious ice cream for yourself? Well, Annie will teach you to do it.Learn it carefully and you will find you are also a well-skill cooker.;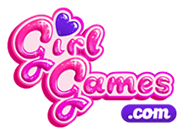 Beautiful Fruit Plates
Create the most amazing fruit platter for you and all your friends. Pick tasty fruits and decorate the platter like a real pro!;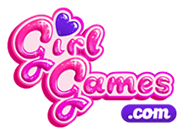 How to Make Banana Lollies
Practice your cooking skills with this fun game. Learn how to cook tasty Banana Lollies for you and all your friends!;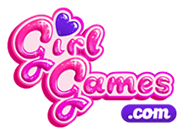 The Ice Cream Parlour
Its a hot summer day and you have the busiest Ice Cream shop in town, try and keep up with all your customers and keep them happy with fun tasty treats!;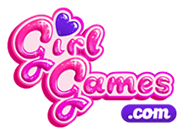 Crazy Ice Cream Parlour
The ice cream machine has gone a bit loopy so just catch each ice-cream scoop before they hit the ground! Make sure each delicious scoop falls in the cone and remember, your ice cream order is only...;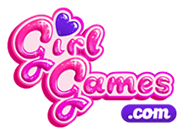 Ice Cream Heaven
Have fun running your own Ice Cream and drink bar! Take orders and make sure you keep the customers happy, if you do they are sure to leave big tips!;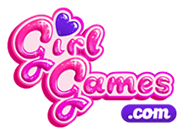 Coffee Ice Cream
You'll be buzzing about this delicious frozen dessert with a twist!;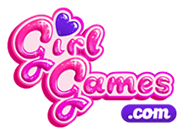 Cookies Bakery
Run your own cookies bakery, take orders and make them quickly before your customers walk out!;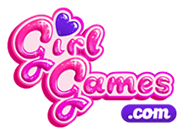 Rush For Ice Cream
Rush for ice cream! Racing is even more fun when you are racing for tasty treats!;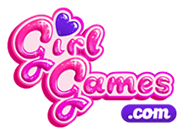 Fried Ice Cream
Learn how to prepare a Fried Ice Cream based on a real recipe!;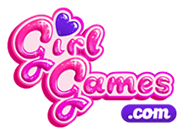 Ice Cream Run
Ready to run an Ice cream shop? Keep cool and create what your customers are asking for to earn mega points!;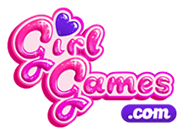 Chocolate House
Create your very own chocolate house. It tastes even more than delicious than it looks, but don't be the first one to rip the roof off!;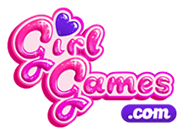 Icecream Fun
Mix and match your favorite flavors to make the ultimate mouth watering super Ice Cream creation!;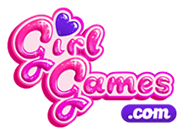 Decorate Ice Cream
How many different flavors and scoops can you fit on one cone? Find out and create your own super Ice Cream cone!;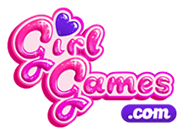 Ultimate Sweets Maker
With thousands of options at your fingertips, you can create the most delicious and unique birthday cakes, ice cream sundaes, and cupcakes! Personalize and customize them for every occasion!;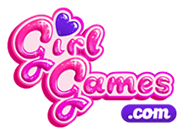 Beach Ice Cream
You are a waitress at a cool beach bar and need to create the most mouth watering ice cream ever made!;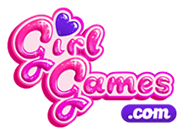 Frosty freakout
The heat is on and its up to you to help some happy and hungry customers chill out! Make wave after wave of custom ice cream sundaes!;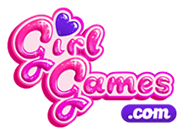 Ice Cream Parlor Creator
Create your own Ice Cream parlor! Move around items in your store so it looks perfect for all your customers!;
Sours: https://www.girlgames.com/cooking-games/ice-cream-games/
Cooking Ice Cream Cone Cupcake
Do you like Ice cream cones? If that is a yes then you will just love playing this cooking game by following the simple but fun steps to realize perfect cupcakes.

Here you can easily make your ice cream cone cupcakes from scratch by collecting all the ingredients from your shelf and preparing them ready for mixing. We have all the necessary ingredients so all you need to do is start to prepare and decorate your own cupcake ice-creams, you will definitely have plenty of fun making ones that suit your needs. When you have finished cooking your cones you can have the fun of decorating them by adding the icing, syrup and any yummy decorations for added flavor and effect with this Ice Cream Cone Cupcake cooking game. Great for everyone to enjoy, why not get your friends together and see what types of ice-cream cupcakes you can make.

Features you may like :

- CHOOSE the ingredients from the shelf to make your cupcakes

- SLICE the butter into small slices ready for cooking

- MIX the ingredients together with the mixing bowl

- COOK and wrap the cones ready to hold your delicious cake mixture

- PLACE the cones in the tray and fill with your homemade cake mixture

- PLACE the ice cream cone cupcakes in the microwave until they are cooked

- COLOR the top of the cones with blue, yellow, and purple icing

- ADD Chocolate, mapel, or honey syrup to your ice cream cones to add flavor

- DECORATE your ice cream cones and add the finishing touches to promote additional flavor

- COLLECT your cone with your conveyor belt gripping hand!

- FILL your cone with a layer of ice cream before sending it into the freezer for chilling!

- ADD your yummy ice cream from your ice cream tube until it is nice and high on the cone!

- DECORATE your ice cream cone with a layer of chocolate flavored topping and chocolate sprinkles before sending it out to your customers!


** NEW FEATURE ADDED

Now you can easily create ice creams like never before with the new Factory Mode of this Cooking Ice Cream Cone Cupcake game! In this mode you can create ice creams like a professional factory! Here you can collect the cone, fill it with a layer of cream, freeze it, fill it with yummy ice cream, add your toppings to it, sprinkle it with chocolate and send it out to your customers! Let yourself race the time and see if you can complete your ice cream target in time to collect all your money! With great fun to be had why not check out the Factory Mode with this fun cooking game today.
Sours: https://play.google.com/
Homemade Ice Cream Cooking
Homemade Ice Cream Cooking is an online game that you can play in modern browsers for free. Homemade Ice Cream Cooking Online is in the category of Girls. This game has received 18844 plays and 71% of game players have upvoted this game. Homemade Ice Cream Cooking is made with html5 technology, and it's available on PC and Mobile web. You can play the game free online on your Computer, Android devices, and also on your iPhone and iPad.
Do you want to know how to make ice cream? come here! First, according to the prompt, you can knead into a dough and choose your favorite tastes. You also need to make the sweet tube. The last step is to decorate the ice cream, choose your favorite condiment. What are you waiting for? Have a try!
If you want a better gaming experience, you can play the game in Full-Screen mode. The game can be played free online in your browsers, no download required! Did you enjoy playing this game? then check out our Kids games, HTML5 games, Decorate games, Cooking games, Ice games,
More
Sours: https://yaksgames.com/games/homemade-ice-cream-cooking/G05245B2C0
Vlad and Nikita in the Mom's Ice Cream Truck
Ice Cream Games
ICE CREAM GAMES
You don't need to wait for a perfect summer's day to enjoy a delicious scoop of ice cream! Simply play one of these mouth-watering ice-cream games and satisfy your sweet craving. With these games, you can realize your wildest ideas in the form of sweet treats. Choose from a variety of flavours, pick the sauces and toppings and even add some waffle shapes for a decorative touch. Not in the mood for an ice-cream cone? Why not try your hand at creating extravagant ice-cream cakes, sundaes, ice-cream sandwiches and milkshakes? Whatever your flavour, you'll find a game to satisfy your sweet tooth in this collection.
What are the most popular ice cream games?
Princess We Love Ice Cream
Yummy Waffle Ice Cream
Eliza Ice Cream Workshop
Yummy Churros Ice Cream
Princess Kitchen Stories: Ice Cream
Ice Princess Pool Time
Crystal's Ice Cream Maker
Elsa's Ice Cream Rolls
Little Fruit Pie Master
Sours: https://www.cookinggames.com/ice-cream
Game cream cooking ice
.
Cooking Games Ice Cream Banana [ Top Arcade Android Games ] Inazuma Gaming
.
You will also be interested:
.
629
630
631
632
633