Screenshots
Description
Take the WVTM 13 News app with you everywhere you go and be the first to know of breaking news happening in Birmingham and the surrounding area. Always stay up to date with the latest local news, national, sports, traffic, political, entertainment stories and much more. Download the WVTM 13 app for free today.

Our Local News, Weather and Sports App Features Include:
- Birmingham breaking news alerts with push notifications
- Live streaming breaking news updates from our WVTM 13 News reporters when it happens, where it happens
- Local news submission area for breaking news, news tips and the ability to email your news photos and videos right to our newsroom to be featured on air
- Ability to share stories via email or your social media pages
- Up to date, current local weather conditions, hourly Birmingham weather updates, and 7 day forecasts
- An interactive radar that lets you zoom in and out to street level and watch storms as they approach. Move the map around to see major weather activity
- Birmingham weather alerts and updates, weather videocasts and more
Bug fixes and performance improvements
Ratings and Reviews
WVTM App
I've been receiving notices that the WVTM Weather app is going away in January. That app is my go-to weather info companion and I use it many times a day both here in Birmingham and when I travel out of state for work. I think it's great!

I understand that the weather features will be combined into the WVTM news app site, which I also use as my news source at least a couple times a week, but not nearly as often as your weather app. My preference would be to keep them separate.

However you combine those two I am concerned that I'll have to fumble my way around your news site to get to the weather. If you're going to take away my direct-connect with the WVTM Weather, please, please do all you can to make the link obvious and placed on the first screen I pull up.

WVTM is the best. Keep up the good work.
Dan in Hoover
BUGGY APP!! Good local weather reporting. Biased news.
This is the only available local app with full coverage I can watch on the go otherwise I would watch another.
Best weather coverage and good anchors and fairly good local news coverage until election time got here. However very obviously biased since Hearst took over. Consistently critical of Republicans and Trump. Shamelessly doesn't make any attempt at balance or real news. Guess I'm old enough to remember when the news was actually about news.
The app itself has always been buggy, but lately I can only get to the first animated commercial, then it hangs up. I just want to get through the full weather report and and the low down on COVID. I can't stomach your political crap! Bought a new streaming service so I can get something better. I'm breaking up! Tired of brainwashing and fake news.
Mrs. Vi Parramore
I love the information you provide daily. The articles are interesting and timely. I like the option to read the articles with the option to cancel the adds. I rarely listen to videos because I can read articles at a faster rate. Thank you for providing the printed stories on many of your articles. I appreciate the headlines so I can immediately review the stories of interest. Overall I am extremely pleased with your app and the news cover stories! Thanks for the great information!!
The developer, Hearst Television, indicated that the app's privacy practices may include handling of data as described below. For more information, see the developer's privacy policy.
Data Used to Track You
The following data may be used to track you across apps and websites owned by other companies:
Location
Contact Info
Identifiers
Usage Data
Data Linked to You
The following data may be collected and linked to your identity:
Location
Contact Info
User Content
Identifiers
Usage Data
Data Not Linked to You
The following data may be collected but it is not linked to your identity:
Privacy practices may vary, for example, based on the features you use or your age. Learn More
Information
Seller

Hearst Television

Size

111 MB

Category

News

Compatibility

iPhone

Requires iOS 14.0 or later.

iPad

Requires iPadOS 14.0 or later.

iPod touch

Requires iOS 14.0 or later.

Age Rating

4+

Location

This app may use your location even when it isn't open, which can decrease battery life.

Copyright

© 2021, Hearst Television Inc. on behalf of WVTM-TV.

Price

Free
Supports
Family Sharing

With Family Sharing set up, up to six family members can use this app.
More By This Developer
You Might Also Like
Sours: https://apps.apple.com/us/app/wvtm-13-birmingham/id938432911
Watch WVTM 13 Birmingham NBC Online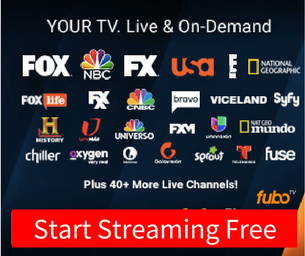  Watch On Demand Unavailable In Your Area?
 More Ways To Watch Stream Geo-Blocked?
WVTM 13 Birmingham NBC
---

Birmingham/Tuscaloosa/Anniston, Alabama
United States
City
Birmingham, Alabama
Branding
WVTM 13 (general)
(Today's) WVTM 13 News(newscasts)
Slogan
We Are Alabama(general)
Covering the South(newscasts)
Channels
Digital: 13 (VHF)
(to move to 7 (VHF))
Virtual: 13 (PSIP)
Affiliations
Owner
Hearst Television
(WVTM Hearst Television Inc.)
First air date
May 29, 1949; 69 years ago (1949-05-29)
Call letters' meaning
Vulcan
(in reference to statue)
Times
Mirror
(former owners)
Former callsigns

WAFM-TV (1949–1953)
WABT (1953–1958)
WAPI-TV (1958–1980)

Former channel number(s)

Analog:
13 (VHF, 1949–2009)
Digital:
52 (UHF, until 2009)

Former affiliations

Primary:
CBS (sole primary, 1949–1954, joint primary with NBC, 1961–1965)
Secondary:
CBS (1965–1970)
ABC (1949–1961)

Transmitter power
20 kW
Height
403 m (1,322 ft)
Facility ID
74173
Transmitter coordinates
33°29′25.9″N86°47′47.7″W / 33.490528°N 86.796583°W / 33.490528; -86.796583Coordinates: 33°29′25.9″N86°47′47.7″W / 33.490528°N 86.796583°W / 33.490528; -86.796583
Licensing authority
FCC
Public license information:
Profile
CDBS
Website
www.wvtm13.com
Detailed Antenna Reception Information For WVTM 13 Birmingham NBC
| | |
| --- | --- |
| State | Alabama |
| City | BIRMINGHAM |
| Country | USA |
| Virtual Channel | 13 |
| RF Channel | 13 |
| Effective Radiated Power (ERP) | 17.74799919128418 kW |
| Height Above Average Terrain (HAAT) | 408m |
| Latitude | 33.4906005859375 |
| Longitude | -86.79669952392578 |
| Radiation Center-above Mean Sea Level (RCAMSL) | 612m |
| Callsign | WVTM-TV |
| MHZ | 174 |
| Network Affiliation | NBC |
| Nielsen DMA | BIRMINGHAM (ANN TUSC) |
| Contact Street 1 | 1732 Valley View Drive |
| Contact City | Birmingham |
| Contact State | AL |
| Contact Zip | 35209 |
| Contact Phone | 205-558-7201 |
| Website | www.alabamas13.com |
| Additional Data | FCC Station Information |
WVTM 13 is a TV station in Birmingham, AL. It's a local news and entertainment station that broadcasts a range of news, sports, entertainment and lifestyle programming. In addition to being known as WVTM 13 Birmingham NBC, it's also called simply by its FCC call sign WVTM. You can watch the station online via the WVTM 13 live stream and its collection of videos, updated regularly.
Name: WVTM 13 Birmingham NBC
Call Sign: WVTM
Location: Birmingham, Alabama, United States
Genre: Local News, Entertainment
Website: WVTM 13 Homepage
If you're interested in a different station or stream, use the search box at the top of the page.
WVTM 13 is owned by Hearst Television. It is an affiliate of the network NBC network. As an affiliate, Birmingham NBC tends to focus its original news coverage on local issues during the traditional morning, mid-day, evening and late-night news slots. To fill in the rest of its broadcasting schedule, the station airs national programs provided by NBC.
Contact the Station
If you're a public relations rep, you may want to mail some promotional materials to the station or get in touch with a specific member of its team. If you're a curious viewer, you might be interested in arranging a tour of the station's facilities. In either case, in addition to the contact info above, here are some more ways to get in touch:
By mail: 1732 Valley View Dr Birmingham, AL 35209-1251. Phone: 205-933-1313. Fax: 205-323-3314. Email: [email protected]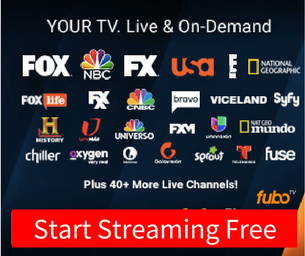 Sours: https://livetv.wtvpc.com/wvtm-13-birmingham-nbc/
WVTM 13 News
WVTM Channel 13 – an NBC-affiliated TV channel having a license in Birmingham, Alabama, United States. The brand name of the station is Today's WVTM 13 News, while its call sign is WVTM-TV. Furthermore, the slogan of NBC News Birmingham is 'Covering the South.' NBC 13 News Birmingham features local news, national news, politics, sports, investigative reporting, and much more. Catch the WVTM live stream on provided online mediums of the television channel. Likewise, get the WVTM 13 weather forecast from the experienced meteorologists of the station.
Watch WVTM Live Stream
The audience can watch the WVTM live stream online by clicking the play button to load the stream. So, you can easily watch WVTM Birmingham without any problem. However, you can catch NBC News Birmingham live on the official website and its YouTube channel. Additionally, you can watch WVTM live stream by installing the station's app on your smartphone. Watch WVTM breaking news Birmingham AL and programs according to the schedule of the channel.
Live stream not working? Click below button
Watch WVTM 13 Live Streaming
General FAQ's by Audience
Here we have complied few questions asked by general viewers. You can find the answers below:
Where is Brooke Smith and is she still with WVTM?
Brooke initially joined WVTM 13 in April 2003 as a pioneer on-camera traffic anchor. Furthermore, she expanded her traffic reports by going Live Around town every Monday, featuring local charities and area attractions. Likewise, she was the feature and entertainment reporter for WVTM 13 Birmingham. To host WVTM's first entertainment and consumer-oriented talk show, Daytime Alabama, she left the morning and midday shows in 2009.
After the birth of her first daughter, she got a break from the television and returned to TV in January 2011. People usually ask what happened to Brooke Smith and why she is not on WVTM 13. Is he left or fired from Channel 13 Birmingham? Yes, she is still working with the channel. Whereas, she left the channel because of her daughter's birth.
What station is Channel 13 Birmingham AL?
WVTM is Channel 13 Birmingham AL and is featuring local news, sports, politics, traffic, and entertainment stories.
Where is Eunice Elliott WVTM 13?
Channel 13 announced to remove Eunice Elliott as a host of its newscast WVTM 13 Mornings.
What Channel is NBC in Birmingham (AL) Alabama?
WVTM-TV is holding NBC affiliation with the license of Birmingham, Alabama, United States.
WVTM TV Schedule
Check TV schedule for the WVTM Live News. All news shows are streamed as per below listing.
| Sr. | Monday to Friday | Saturday | Sunday |
| --- | --- | --- | --- |
| 1. | 4-7 a.m | 05:00 a.m | 5:00 a.m |
| 2. | 11:00 a.m | 07:30 a.m | 6:00 a.m |
| 3. | 04:00 p.m | 05:00 p.m | 8:00 a.m |
| 4. | 05:00 p.m | 06:00 p.m. | 9:00 a.m |
| 5. | 06:00 p.m | 10:00 p.m | 5:00 p.m |
| 6. | 10:00 p.m | - | 10:00 p.m |
Watch NBC 13 Birmingham on Cable
On cable, catch WVTM live transmission on Charter Spectrum channel 8 in the Birmingham area. Likewise, the station is available on cable in AT&T U—verse and Comcast Xfinity channel 13 in SD. However, watch the channel in high definition on Spectrum channel 1008, AT&T U-verse channel 1013, and Xfinity.
About WVTM 13 Staff Members at News Department
The news squad of NBC 13 Birmingham is professional and skillful in bringing authentic and up-to-date news services. Additionally, WVTM 13 staff work efficiently to provide exclusive information and news content in the area. The team of WVTM TV work in collaboration with each other on the field and studios for fearless reporting. Impartiality and fairness are the fundamental approaches of the squad and they differentiate them from others.
The residents of Birmingham and corresponding areas always admire the services and devotion of the channel's whole news squad. On the other side, the management also keeps in mind the likes and dislikes of its audience. In short, the uniqueness and exclusiveness of the content bring WVTM News a most prominent place in the market. Furthermore, to compete with rivals in the media, WVTM 13 staff always try to put an exclusive face of the news. News anchors such as Lisa Crane and Rick Karle are the true faces of Birmingham AL news.
Affiliations of WVTM TV
The following are the affiliations of WVTM 13 News:
Sheri Falk
Sheri Falk joined Local News Birmingham AL in April 2016 as a weekend reporter and anchor. After some months the management promoted her to the weekday evening news team. Previously, Sheri spent five years serving as a weekday evening anchor and general health/assignment reporter for WDAM-TV in Hattiesburg, Mississippi. Moreover, the Mississippi Associated Press recognized her many times for her extraordinary work as a reporter and anchor.
Sheri also covered the Mississippi Innocence Project to overturn the case of two women sentenced to forty-four years in prison. Likewise, she covered the Deepwater Horizon oil spill in the Mexico Gulf in 2010. Additionally, Sheri witnessed the execution of a 35-year-old man in 2012 who convicted of murder at the age of eighteen. Also, she covered the tornado of February 2013 that ripped through the city.
Guy Rawlings
Guy Rawlings is working as an evening anchor at NBC 13 News Birmingham. He joined the WVTM 13 staff in 2015 from Dallas, Texas. Rawlings won Emmy-award Emmy-awardEmmy Award or also known as Emmy is an American award that is presented to various individuals which are related to Television Industry. and mostly covered big-time sporting events in cities such as Atlanta, Dallas, and Miami. Previously, he served as a news anchor in Atlanta. Guy also works devotedly for the Alzheimer's Association to fight against the debilitating disease.
WVTM 13 News App
Download the WVTM 13 news app on your smartphone and receive up-to-date news and events. Be the first to know of breaking news in Birmingham AL and the surrounding area with sports, traffic, and entertainment stories. You can also access the WVTM live stream on your smartphone by installing the news app of the channel. Likewise, get WVTM 13 weather forecast from the experienced meteorologists of the TV station. The following are major affiliations of NBC Birmingham:
Stay alert to breaking local news with push notifications.
Watch WVTM Channel 13 News live stream.
Get live updates from reporters.
Check WVTM 13 weather conditions, hourly and seven-day forecasts.
Zoom in and out to street level and watch storms as they approach with interactive radar.
Move the map around to see major weather activities across you.
Get weather alerts and updates and watch videocasts from Storm Team 8 meteorologists and much more.
Short Intro about WVTM Weather Squad
Catch the accurate WVTM 13 weather forecast with the latest updates of Birmingham and surrounding areas. The WVTM weather department also provides hourly and seven-day forecasts with precise details. Additionally, using the WVTM weather radar, the meteorologists of the station are delivering the best weather services in the area. Everyone knows, lightening kills twenty plus people in the U.S. yearly, but early WVTM lightning alerts saved several years. WVTM 13 live Doppler radar and Interactive radar helps the weathercasters for accurate and detailed weather predictions
The advanced WVTM 13 weather radar helps the channel to deliver the most-detailed weather content. In addition, it tracks the comprehensive climatic changes and approaching severe weather in the area. WVTM weather also offers minute-by-minute forecast right from the live locations and the studio. Furthermore, NBC News Birmingham saves several lives and millions of dollars in property with early predictions of bad weather. Jerry Tracey is the chief meteorologist and he is also leading the WVTM 13 weather department with his experience.
Watch More Local News from Alamaba: WSFA News
Jerry Tracey
Chief meteorologist Jerry Tracey is leading the weather department by bringing viewers weather reports at 06:00 and 10:00 pm. Moreover, he joined WVTM Birmingham in July 1987. Formerly, Jerry worked at WINK-TV in Fort Myers, Fla., as well as Accu-Weather. Jerry honored to named as the UPI Best Weathercaster in Alabama. Additionally, he received two times the Best Weathercaster award from the Associated Press. Jerry also nominated for an Emmy for best meteorologist award in the Southeastern region. Likewise, he was a twice member of the WVTM 13 News team to receive an Emmy for Best Newscast.
The chief meteorologist honored to receive the American Meteorological Society Seal of Approval for TV weathercasting. In the same way, he remains active in community events. Previously, Jerry co-hosted the Children's Miracle Network Broadcast every year since 1990. So, he makes around fifty appearances yearly at area schools.
Harmony Mendoza
Weathercaster Harmony Mendoza joined WVTM TV in 2010. Formerly, Mendoza worked for WRBL News 3 in Columbus, GA. She appeared every weekend on the WVTM Channel 13 for morning weather. Harmony has been forecasting in the Deep South for twelve years. In addition, her weather team witnessed several tropical systems and weather. She focuses on serving the community to serve people, how to prepare for severe weather strikes.
WVTM 13 Live Doppler Radar
In case of a threat of severe weather in central Alabama, live Doppler radar will be streaming for you. So, view the weather map gallery closely to your favorite location. Similarly, stay aware of the upcoming snowfall and severe weather approaching you. Additionally, zoom in to your neighboring zone with the latest radar technology and receive free alerts of the weather.
Traffic and Interactive Radar Technology
Using interactive radar get the latest information about congestion, blocking, and construction on the roadways. Moreover, with the help of an interactive traffic map, you can plan your route. So, stay ahead of headaches on the asphalt on the roads and ways of your destination. In addition, click the menu on the bottom left of the traffic map to see more interactive options.
Users can also sign up to receive email alerts when severe weather happens in your region. Similarly, people can also view current severe weather warnings and watches for Birmingham and nearby areas on the alerts page. In the same way, check the latest weather conditions and view the Interactive radar at any time with the WVTM weather app.
WVTM 13 Birmingham Weather App
To take real-time access to Birmingham weather updates, you need to download NBC 13 News Birmingham weather app. It provides a detailed weather app for the most accurate weather services in the area. Correspondingly, stay aware of early alerts, in-depth forecasting, and today's weather with the channel's app. Additionally, the app allows the citizens to stay one step ahead with the daily weather forecast services.
The following are the most prominent features of the weather app of NBC Birmingham:
Current Birmingham weather conditions
Hourly and 7-day forecasts
Zoom in and out to street level with interactive radar technology
Watch storms as they approach
Move the map from place to place to see major weather activity
Get weather alerts and updates
Watch weather videocasts from Storm Team 8 meteorologists
250-meter radar resolution
Future radar helps to see where severe weather is approaching
Mobile users can add and save their favorite locations
High-resolution satellite cloud imagery
About WVTM Channel 13
Hearst Television (WVTM Hearst Television Inc.) is the owner of NBC 13 News Birmingham. The television channel initially starts its services on 29th May 1949. In addition, the Federal Communications Commission (FCC) is the licensing authority of Birmingham AL News. However, it launched the first full-scale TV news department in 1951. Its prime time programming lineup during the 1980s second half includes series such as The Cosby Show and the A-Team.
WIAT TV constantly beat WVTM ratings in the late news ratings since 2006. Ratings averages for newscast of WVTM slipped to 4th place among the five major TV news operations. In 2004, channel 13 start utilizing a Doppler weather radar system initially branded as Skywatch Doppler One Million. Later it renamed, WeatherPlus Doppler one Million and afterward named Alabama's 13 Live Doppler. The radar located on Bald Rock Mountain in St. Clair County. Whereas, it provided the radar information from the Bald Rock Mountain site at a radiated I million watts power.
WVTM became the first TV channel in the Alabama state to start broadcasting its local newscasts in HD in 2007. After Hearst TV acquired the channel in 2004, the station shifted its programming focus mainly towards local news. Additionally, channel 13 expanded its weekday mornings newscast to 04:00 am on 18th August. 2014. Similarly, it expanded its 11:00 am newscast to one hour, with finally expansion replacing Daytime Alabama in the 11:30 slot. The channel expanded its 06:00 pm newscast to one hour on 27th April 2015, with the 2nd half replacing the canceled sports talk show Alabama Tonight.
Studios and Transmitter facilities of WVTM 13
The studios of WVTM News located atop Red Mountain, between Valley View Drive and Vulcan Trail in southeastern Birmingham. In addition, the transmitter facilities of NBC Birmingham located in the same location, adjacent to the Vulcan Statue.
Programs of WVTM 13 News
Catch the breaking news in Birmingham AL and surrounding areas from the skilled journalists of WVTM TV. It carries the whole NBC programming schedule, though it airs the weekend overnight lineup on a one-hour tape delay. As of September 2017, its syndicated programming includes Matter of Fact with Soledad O'Brien, Extra, and The Ellen DeGeneres Show. At present, WVTM broadcasts forty-four and half hours of locally produced newscasts each week. It includes seven hours on weekdays, four hours every Saturday, and 5½ hours every Sunday.
The Ellen DeGeneres Show
The American daytime TV variety comedy talk show, The Ellen DeGeneres Show debut on 8th September 2003. Ellen DeGeneres is hosting the comedy talk show under the production of Telepictures. Moreover, the show initially tapped in Studio 11 for its first five seasons at NBC Studios in Burbank, California. From season six onwards, it moved to Stage 1 for tapping on the neighboring Warner Bros.
Ellen is broadcasting in high definition since the start of the sixth season. Furthermore, the comedy talk show received 171 Daytime Emmy Award nominations. It also won 61 Daytime Emmy Awards as of 2020, including seven for Outstanding Talk Show Entertainment. Similarly, it won seventeen People's Choice Awards. In addition, the 18th season premiered on 21st September 2020.
Popular Program lists of Birmingham al News
The following are the major programs of Local News Birmingham AL:
| | | | |
| --- | --- | --- | --- |
| Football Night in America | WVTM 13 News | The Attorneys | Nightwatch |
| Meet the Press | Early Today | Today | Today III |
| The Kelly Clarkson Show | Today with Hoda and Jenna | Days of Our Lives | Tamron Hall |
| The Ellen DeGeneres Show | NBC Nightly News with Lester Holt | Weakest Link | Dateline NBC |
| The Tonight Show Starring Jimmy Fallon | Late Night with Seth Meyers | A Little Late with Lilly Singh | A Little Late with Lilly Singh |
| 1st Look | Extra Weekend | Saturday Today | The Voyager with Josh Garcia |
| WVTM 13 News at 7:30 a.m. Saturday | Earth Odyssey with Dylan Dreyer | Wild Child | Roots Less Traveled |
| One Team: The Power of Sports | Premier League Goal Zone | All-American Bowl: Declaration Day | Matter of Fact |
| Ellen's Game of Games | Saturday Night Live | Open House NYC | Extra Weekend |
| WVTM 13 News at 4:30 a.m. Sunday | Sunday Today | Meet the Press | Teen Kids News |
| NBC Sports Special | Football Night in America | NBC Nightly News: Weekend Edition | The Tonight Show Starring Jimmy Fallon |
Tel: (205) 933-1313
Website: https://www.wvtm13.com
Twitter: https://twitter.com/WVTM13
Facebook: https://www.facebook.com/WVTM13/
Tower Location: Red Mountain
Brand Name: WVTM 13
Coverage Map:
Like
Sours: https://livenewsglobe.com/wvtm-13-news/
LANY - 13 (Live @ The Wiltern)
.
13 live wvtm
.
James Spann's live coverage of April 27, 2011 tornado outbreak on ABC 33/40
.
Similar news:
.
473
474
475
476
477