Sample poses from Pose Mania (screenshots by author from posemaniacs.com)
Count on Japanese software developers to bring us something so delightfully weird yet totally useful. Pose Maniacs is a website that serves as your very own personal figure drawing model, set to whatever pose you like for however long it takes, complete with anatomically correct musculature. The site is even downloadable as an iPhone app.
Choose your preferred figure drawing option, and you're off. Pose Maniac's homepage includes quick, 30-second unique pose sessions, figure silhouettes, a random pose viewer and "Hands for Drawing," which contains a selection of 3D models detailing hands, feet and other body parts. Unfortunately, only "Hands for Drawing" lets you manipulate and rotate the figure on display while the full muscled figures are only available in static poses.
A hand model from "Hands For Drawing"
Clicking through the 30-second and random pose viewer sections of the site, the male and female figures stretch into a variety of poses, seen from behind while running into the blank distance, sitting on invisible benches and standing around nonchalantly. While they may not be the exact poses you're looking for, each is a cool exercise in picturing the human figure. The somewhat grainy muscles are helpful for guidance, but not exactly educational in anatomical terms.
Designed for use by aspiring manga artists, the tools are perfectly useful for artists of any stripe needing a quick refresher in what a foot looks like foreshortened from the back or what the musculature of an upraised arm looks like. Users are able to draw diagrammatic lines on the figure as well as display a grid in the background. Who needs to cram a model into a badly heated loft when you can pick one up online?
I mean, I guess seeing the human body in real life helps, or something. Maybe the poetic play of light and shade doesn't really come through on these 3D computer graphics. We all got our problems. At least there's a tool out there for quick reference in a pinch.
The Latest
A Well-Intentioned Poussin Show Almost Gets it Right
Poussin and the Dance is a valiant attempt to break into Poussin's staunchly academic oeuvre and provide a relatable point of entry, highlighting the exciting elements of revelry and movement despite impenetrable and unemotional rendering.
byOlivia McEwan
An Anarchist Illustrator Looks to Radical Histories to Fight Fascism
Anarchist illustrator N.O. Bonzo produces decentralized media in a highly bureaucratic cultural landscape. Their illustrations, murals, and literature emerge in unexpected places, from the streets of Portland, Oregon, to the far ends of Reddit and Twitter, addressing relations of labor and identity in the workplace and on the streets. Growth and care are central themes…
byBilly Anania
Kyle Chayka was senior editor at Hyperallergic. He is a cultural critic based in Brooklyn and has contributed to publications including ARTINFO, ARTnews, Modern Painters, LA Weekly,... More by Kyle Chayka
Sours: https://hyperallergic.com/19139/portable-life-drawing-iphone/
Random Pose Free2.12
Publisher Description
More than 19000 pose reference for drawing study. This is iPhone version of posemaniacs.com's "Random Pose Viewer". New feature for iPhone version is Zooming. All poses are from posemaniacs.com
About Random Pose Free
Random Pose Free is a free app for iOS published in the Kids list of apps, part of Education.

The company that develops Random Pose Free is Art & Mobile. The latest version released by its developer is 2.12. This app was rated by 1 users of our site and has an average rating of 3.5.

To install Random Pose Free on your iOS device, just click the green Continue To App button above to start the installation process. The app is listed on our website since 2008-09-29 and was downloaded 630 times. We have already checked if the download link is safe, however for your own protection we recommend that you scan the downloaded app with your antivirus. If your antivirus detects the Random Pose Free as malware or if the download link for the iOS app with the id 290983749 is broken, use the contact page to email us.


How to install Random Pose Free on your iOS device:
Click on the Continue To App button on our website. This will redirect you to the App Store.
Once the Random Pose Free is shown in the iTunes listing of your iOS device, you can start its download and installation. Tap on the GET button to the right of the app to start downloading it.
If you are not logged-in the iOS appstore app, you'll be prompted for your your Apple ID and/or password.
After Random Pose Free is downloaded, you'll see an INSTALL button to the right. Tap on it to start the actual installation of the iOS app.
Once installation is finished you can tap on the OPEN button to start it. Its icon will also be added to your device home screen.
Program Details
| General | |
| --- | --- |
| Publisher | Art & Mobile |
| Released Date | 2008-09-29 |
| Languages | English |
| System requirements | |
| --- | --- |
| Operating systems | ios |
| Download information | |
| --- | --- |
| File size | 1.05 MB |
| Total downloads | 630 |
| Pricing | |
| --- | --- |
| License model | Free |
| Price | N/A |
Version History
Here you can find the changelog of Random Pose Free since it was posted on our website on 2016-10-02. The latest version is 2.12 and it was updated on soft112.com on 2019-10-05. See below the changes in each version:
version 2.12
posted on 2008-09-29
Continue to Random Pose Free
RELATED PROGRAMS
Our Recommendations
---
---
---
---
Sours: https://random-pose-free-ios.soft112.com/
Random Pose Free app for iPhone and iPad
Some bad moments
Could be very usefull, but doesnt work on my Ipod (with software update...)..........It opens, and closes ......thats all....
Idea for overnext version. Buttons for different situation, Bodyshoots etc., Gender change, Clothing etc. This version is for adult only!!! Send via Email or safe as picture per tap, Random is good if the user havnt a concept. Folderhirachy like in Poser(RM) More Ideas follow ;-) Sorry actually only 2 stars. Ill hope I can give more in the next or overnext version. Marcel Doyeneau
this app should have a camera that can freely rotate around the figure, a variable lightsource and removable muscle layers to reveal the bone structure. Also the Poses should br tweakable.....then it would be a perfect app and id be willing to pay more than the usual amount for it.
A huge database is definitively a big plus. However it could be more helpful if the filter function can be added, such as sorting by gender. Keep on improving it!
Seriously! Random poses? Do these people have nothing more important to do than create garbage like this? Losers!
It should really save the last pose you saw when you close the app, so that way, you can come back to it.

Write review
Sours: http://random-pose-free.appstor.io/
How to Pose Like Models in Your Photos - NSB Pictures
Free Gesture Pose Reference Photo Sites To Practice Figure Drawing At Home
ResourcesDisclosure: This post may contain affiliate links. That means if you buy something we get a small commission at no extra cost to you(learn more)
Every great artist should practice figure drawing. In fact many pro artists practice figure regularly to keep their skills sharp.
But not everyone can get to a live figure session. That's where online practice helps a lot.
If you don't have gesture pose photos on your computer then you'll need to find some online. And I've listed all the best sites that are full of amazing gesture photos for practicing your figures.
No matter what your skill level or how long you've been drawing, gesture is a great place to start learning and fantastic for warm-ups too. And these free gesture pose websites will prove invaluable to your learning process.
Quickposes
I personally use Quickposes all the time for my gesture practice. They have an online timed session webapp where you queue up a number of photos, set a timer and let it run.
This way you can practice gestures based on time limits like 30 second poses or 90 second poses.
Now they also have a random pose generator that works basically the same way. You can decide the specifics of your photos and customize your entire figure session to work on areas that need improvement.
Some of the customizable options are:
Type of pose
Male/female models
Clothing
Rotating images upside-down
If you visit the main library page you'll find a whole host of images right there for download. So you can even use Quickposes to build up your local storage of gesture photos!
This is generally my #1 recommendation for online figure drawing practice.
It may not beat real drawing from a live figure but it's certainly better than nothing.
Line of Action
The Line of Action website has a bunch of great free tools for artists.
These include various photo galleries for drawing faces, animals, and naturally human figures.
Visit their figure drawing tool and choose whichever options you wanna run. You'll find similar options just like Quickposes so you can filter out the types of photos you want(or don't want).
Select from semi-clothed models, fully nude, or only clothed. Then choose which sex and how long to run each photo before moving onto the next one.
You can pick between 30 seconds to 5 minutes or even set your own time interval. Stan Prokopenko, the guy behind Proko.com, recommends practicing both short gestures(30 seconds) and longer poses(2 minutes) in his figure drawing course.
I've also found those time limits to be the most useful way to really delve into poses. You start by capturing the likeness of each model quickly, but as you get more accurate with your drawing skills it'll be easier to work on the details of each pose.
Line of Action does have a larger variety of photos compared to Quickposes so it can feel like a totally new photo library. But generally they behave very much the same, although I haven't found a non-timed option on Line of Action's site.
You can set the timer to 99999 seconds if you want to run each photo for as long as possible.
And it's great how LoA splits up the site into different sections for each subject.
You'll probably spend most of your time in the figure drawing tool. But LoA has animal photos, facial expressions, and a hands & feet tool for practicing those pesky limbs.
I've often found the hands a lot more challenging but these photos are superb. You can also study the work of other artists to get an idea for hands, feet, or even full gestures.
It's one reason I often recommend Proko's course so much because just watching him work can radically alter how you practice gesture.
SketchDaily Gesture Tool
SketchDaily is a community on Reddit where artists practice drawing a new subject posted daily. This is a fun way to force yourself into the unknown and start drawing things you're not familiar with.
Granted there are many art subreddits out there but SketchDaily is one of the largest with over 130k subscribers. Part of that community developed an app called the SketchDaily Gesture Reference.
The whole thing is maintained for free by the team and it's one of the best community-run gesture pose photo sites on the web.
From the sidebar you select which features you want in your photos and change the options accordingly.
You can pick from human gesture poses, human body parts, or animal photos. Then inside each category you can change your gesture slideshow options including total time intervals for each photo.
Notice towards the bottom of the tools panel you'll see a counter that updates with the total number of available images.
At the time of this writing I can see about 1,950 total photos in the gesture poses category. Not super large but definitely big enough!
And once you click "start" it'll display the photos in full screen along with smaller slideshow controls near the top.
Once you're nearing the end of the counter the image slowly fades out which is a nice touch.
And if you wanna change any settings you just click the square "stop" icon in the toolbar. This brings you right back to the main page where you can alter some settings and get your next batch of images running.
SenshiStock Sketch
The SenshiStock website is another community-run site with a long list of followers.
It runs on Creative Commons images which are released for free to the world, often without attribution if published under CC0 in the public domain.
That means you can save images from this site and use all of them offline for gesture drawing practice at home.
Gesture pose photos mostly come from the DeviantArt page and they're primarily submitted by the community.
So yes, this is a really cool site with lots of free gesture photos. But what about practicing online?
The SenshiStock Gesture Webapp has you covered.
This free tool opens a new page with a totally new look. It's not specifically part of the main website and it's meant to work globally in all web browsers.
It even works on mobile devices if you wanna practice sketching from your smartphone!
But SenshiStock's gesture app works a little differently than the others.
You can set a time limit so that's similar. But the photo styles are categorized by tags. If you click the little tag icon button you'll see a list of different categories for these photos.
Pick what you want and click "save selection" at the top. Then restart the gallery.
It can feel a little clunky at first but I think this gesture pose app is actually simpler than most of the others in this list. Plus you get details about each photo with two important links:
The photo's DeviantArt page
The photo's CC license with usage details
Really this is one of the better webapps for practicing gestures because it can run on any device, has a pretty simple interface, and curates thousands of photos all released for free to help artists master gesture.
Proko Poses
I mentioned Proko earlier for his phenomenal figure drawing course. And it really is one of the best out there—every budding artist should really check it out.
But Proko also offers a pack of free model poses when you sign up for his newsletter.
You can do that on the homepage if you scroll down to the very bottom. You'll find an email signup and if you join his newsletter you get a free pack of sample pose photos.
I definitely recommend grabbing a copy since these are high-quality pictures. They all come in HD sizes ranging from 2500-3000px large. There's also a good variety between portrait and landscape orientations.
Now if you want to see how these photos look check out Proko's free playlist of figure drawing videos.
Most of these vids feature some model poses and you can even work right from the video if you pause every so often.
The only caveat is that these free photos may not be enough. There's a good amount here, but if you're practicing regularly you'll want way more.
I recently grabbed one of the Proko photo packs and use them constantly for gesture practice.
These are not free packs but they are surprisingly cheap.
Not to mention one photo pack typically has 300-400+ photos.
Granted the whole point of this article is to share free gesture pose photos. Not everyone wants to spend money on this kinda stuff, but if you do have some extra scratch I highly recommend sticking to Proko's photo packs.
He actually just released a new hand pose photoset which totals over 1,500 pictures in all.
Really, where else can you find that?! I'm not even sure the free gesture apps I listed earlier have that many pictures of hands.
Now you can totally get by without any of Proko's photosets. But I had to include them here because they're all such high-quality resources and they fit perfectly into Proko's curriculum if you're following his online videos.
Pinterest
Last but not least is a site that some love, others hate, but either way it can't be ignored: Pinterest.
This is a huge social photo sharing site and it's growing larger every year. People from all over the world create Pinterest boards to pin up artwork, food, home décor, everything.
So you can bet your sweet patootie there's some gesture pose photos on there.
I see this like a last resort site to hit if you're in desperate need of unique gesture photos. Many of these are pics are shared without permission from the photographers so you can't do much with them besides keep them locally for practice(that's all you'd need them for anyways).
Although you can also make a gesture board dedicated to model pose photos for gesture practice.
Plenty of people do this and it's a great way to keep photos accessible on the web from any computer.
Not to mention you can even create secret(or "private") Pinterest boards that only you can see. This way you're not sharing anything with the public but you still have access from any computer with Internet.
Gesture drawing is one of the quickest ways to improve your art. It's also one of the best ways to maintain your drawing abilities and avoid getting rusty.
These resources are some of my absolute favorites to practice gesture drawing from photo references online. I've yet to find many others that match the quality of these tools.
But with thousands upon thousands of photos in these websites you'll be busy practicing gestures for years to come.
---
Sours: https://conceptartempire.com/gesture-pose-photo-websites/
Viewer random pose
Random poses
Procedure
Grab something to draw! Select the type of poses you want to draw and your desired time limit.
Try to draw the essence of the pose within the time limit. The image will change after the time limit has passed.
For a special list of images go to Challenges.
For non time limit mode use Random gestures.
For images with time limit use Timed practice.
Note: Challenges are always 20 images each session.
Examples
I believe Ryan Woodward is one the best artists when it comes to figurative gesture drawing.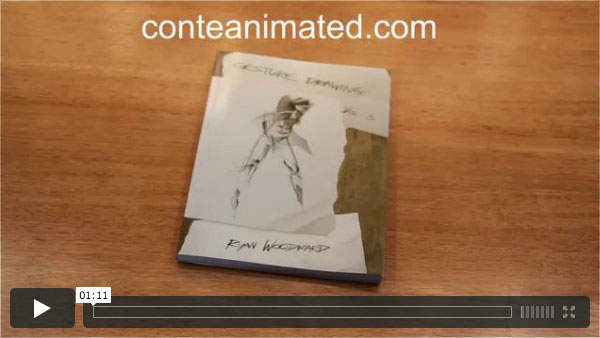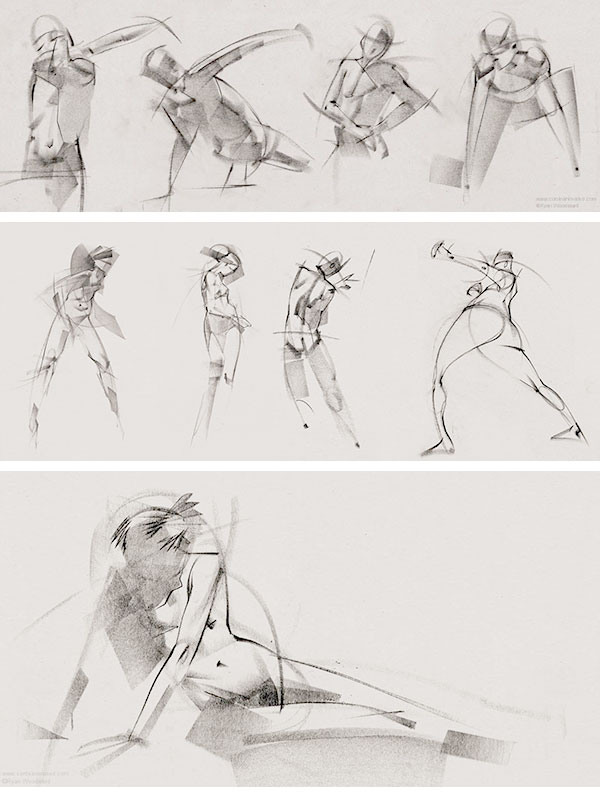 Tips
Draw the essence of the pose first and work on details later.
You will get better each session but it takes time and practice.
Learn from your mistakes. If you do this you will improve much faster.
Make these exercises a daily habit and you will surely improve a lot !
Find the best drawing from the previous session and aim to beat that during this session.
Challenge yourself and choose a shorter time limit every couple of weeks.
Try to complete your drawing on time.
If you can't complete your drawing on time maybe you should change the time limit.
If your drawings are out of proportion try drawing the hips and backbone first.
Try different drawing materials from time to time.
Don't forget to have fun.
Sours: https://quickposes.com
Artists Turn More Random Poses Into Characters
Random Pose Free
You are using an outdated browser. Please upgrade your browser to improve your experience.
More than 19000 pose reference for drawing study
by Art & Mobile
What is it about?
More than 19000 pose reference for drawing study.
App Details
Genre
Education Reference
Last updated
September 21, 2012
Release date
September 29, 2008
App Store Description
More than 19000 pose reference for drawing study.

This is iPhone version of posemaniacs.com's "Random Pose Viewer".
New feature for iPhone version is Zooming.

All poses are from posemaniacs.com
Disclaimer:
AppAdvice does not own this application and only provides images and links contained in the iTunes Search API, to help our users find the best apps to download. If you are the developer of this app and would like your information removed, please send a request to [email protected] and your information will be removed.
Nothing found :(
Try something else
Sours: https://appadvice.com/app/random-pose-free/290983749
You will also be interested:
.
398
399
400
401
402