Milwaukee Criminal Lawyers
Compare 222 top rated Wisconsin attorneys serving Milwaukee.
Claimed Lawyer ProfileSocial Media
Franklyn M. Gimbel
Milwaukee, WI Criminal Law Attorney with 61 years of experience
(414) 271-1440 330 East Kilbourn Avenue
Two Plaza East, Suite 1170
Milwaukee, WI 53202
Criminal and Employment
Marquette University Law School
Franklyn M. Gimbel founded GRGB after serving as an Assistant United States Attorney from 1963 through 1968. His experience as a federal prosecutor has proven invaluable in developing a successful private criminal defense law practice.

Over the years, Frank has expanded his practice into civil litigation, including complex business, employment, communications, and First Amendment cases. He has represented small businesses and large corporations, as well as individuals ranging from working men and women to judges, CEOs, and other professionals. No person's problem is too insignificant or too complicated.

Helping people is Frank's passion and the cornerstone of his practice. As he so...
Claimed Lawyer ProfileLII PlatinumSocial MediaResponsive Law
John Birdsall
Milwaukee, WI Criminal Law Attorney with 32 years of experience
Free ConsultationCriminal, DUI, Domestic Violence and White Collar Crime
University of Wisconsin - Madison
Attorney John Birdsall has more than 25 years of experience and has earned a reputation as one of the most trusted criminal defense lawyers in Milwaukee and the State of Wisconsin. With over 250 jury trails, mostly for serious felonies such as homicide, he has an acquittal rate that is three times the Wisconsin average. John's practice is focused exclusively on defending the wrongly accused, and has recently helped a client named Eddie Gill. After being accused of shooting and killing a Milwaukee resident, John helped uncover that the police has interrogated Gill into confessing when he was in...
Claimed Lawyer ProfileQ&ALII GoldSocial Media
Benjamin T Van Severen
10.0
(2 Peer Reviews)
Free ConsultationMilwaukee, WI Criminal Law Lawyer with 8 years of experience
Criminal and DUI
Marquette University Law School
Benjamin Van Severen is a criminal defense attorney who practices in Milwaukee and throughout the state of Wisconsin. He has experience handling all types of cases, from misdemeanors and OWI/DUI to serious felonies, including homicide, sexual assault, crimes involving firearms, and drug crimes.

Focusing entirely on criminal defense, Attorney Van Severen has achieved an acquittal rate three times the state average. Attorney Van Severen received his Bachelor of Arts degree from Marquette University in 2010, with majors in Political Science and Criminology, and a minor in Music. He then received his Juris Doctor from Marquette...
Claimed Lawyer ProfileOffers Video ConferencingQ&ASocial Media
Michael Hayes
Milwaukee, WI Criminal Law Lawyer with 40 years of experience
Free ConsultationOffers Video ConferencingVideo ConfCriminal, DUI, Personal Injury and Traffic Tickets
Marquette University Law School
Michael M. Hayes was a founding partner of the Milwaukee law firm of Hayes & Rothstein, 1983-2019.

A Milwaukee native, Mr. Hayes earned his Juris Doctor law degree in 1981 from Marquette University Law School, where he was the Lead Articles Editor on the Law Review. During this time, he also served as a Judicial Intern for Wisconsin Court of Appeals Chief Judge John Decker. His undergraduate studies were completed at the University of Notre Dame and the University of Wisconsin-Madison, where he graduated in 1977. Within 3 years he was listed in Best Lawyers in America after founding what had...
Claimed Lawyer ProfileSocial Media
Raymond Dall'Osto
Milwaukee, WI Criminal Law Lawyer with 44 years of experience
(414) 271-1440 330 East Kilbourn Avenue
Suite 1170
Milwaukee, WI 53202
Criminal, DUI, Employment and White Collar Crime
Marquette University Law School
Raymond M. Dall'Osto is a partner with the law firm of Gimbel, Reilly, Guerin & Brown LLP in Milwaukee, Wisconsin, and is admitted to practice law in Wisconsin and Illinois. His practice areas are white-collar and criminal defense in federal and state courts, defense of regulatory investigations, professional discipline defense, ethics and licensing matters, civil litigation, personal injury, employment, and constitutional rights.
Ray received his law degree from the Marquette University Law School in 1977. He taught there as an adjunct professor of law from 1985 to 1990, and also has lectured at the University of Wisconsin...
Claimed Lawyer ProfileSocial Media
Amy Catherine Scholz
10.0
(3 Peer Reviews)
Milwaukee, WI Criminal Law Attorney with 12 years of experience
Criminal
University of Akron School of Law
Attorney Amy C. Scholz is a former state criminal prosecutor who primarily focuses her practice on providing the best defense to clients with criminal defense, traffic, and drunk driving matters. Amy began her practice in Ohio where she worked for the City of Akron Prosecutors Office. She then returned to Wisconsin where she worked as an assistant district attorney before refocusing her practice to criminal defense. Amy is a zealous advocate for her clients. She has successfully argued motions to the court, negotiated the reduction of felony and misdemeanor charges, prevailed at jury trials, and earned...
Claimed Lawyer ProfileSocial Media
Jeffrey Lee Murrell
Milwaukee, WI Criminal Law Lawyer with 26 years of experience
Free ConsultationCriminal, Bankruptcy, Business and DUI
Marquette University
Admitted to practice law in Wisconsin since 1995, I have had my own law practice since 1997. Based in Milwaukee, Wisconsin, my practice concentrates on litigation in the areas of criminal defense (all levels, state & federal), family law (divorce, child custody/support, paternity), personal bankruptcy (and alternatives), state & municipal licensing and other areas. I am admitted to practice in Wisconsin and in both the U.S. District Courts of the Eastern and Western Districts of Wisconsin. I earned my B.A. at the University of New Orleans in 1991 and my J.D. from Marquette University Law School in 1995. I am...
Claimed Lawyer ProfileSocial Media
Nicole Masnica
Milwaukee, WI Criminal Law Attorney with 11 years of experience
Criminal and Appeals
University of Wisconsin - Madison
Nicole M. Masnica is an associate with Gimbel, Reilly, Guerin & Brown, LLP in Milwaukee, Wisconsin. Working to serve Wisconsin clients and bettering her community has always been a top priority. Nicole has spent countless hours in circuit courts in Southeastern Wisconsin both as a trial attorney and appellate advocate.

Prior to joining the firm, Nicole spent nine years representing countless individuals in all stages of criminal litigation at the Wisconsin State Public Defender's Office, from pre-charging conferences to appellate representation to administrative revocation proceedings. She has tried multiple cases to a jury with successful outcomes and has achieved relief for...
Claimed Lawyer ProfileQ&ASocial Media
Matthew R Meyer
10.0
(2 Peer Reviews)
Free ConsultationMilwaukee, WI Criminal Law Lawyer with 9 years of experience
Criminal, DUI, Domestic Violence and White Collar Crime
Marquette University Law School
As a co-founder of Meyer Van Severen, S.C., Matthew R. Meyer is dedicated to serving clients throughout southeastern Wisconsin.

He focuses his practice on criminal law, handling cases ranging from municipal violations to homicide, sexual assault, firearm cases, and drug cases. Mr. Meyer also regularly defends individuals accused of drunk driving.

In 2008, Mr. Meyer graduated with a Bachelor of Arts in political science from the University of Wisconsin–Madison. He then went on to receive a Juris Doctor in 2012 from Marquette University Law School. While attending law school Mr. Meyer gained valuable experience serving as an intern with...
Claimed Lawyer ProfileSocial Media
Matthew Pinix
Milwaukee, WI Criminal Law Attorney with 14 years of experience
Free ConsultationCriminal, Appeals and Civil Rights
Marquette University Law School
Atty. Matthew Pinix has represented hundreds of individuals in postconviction, appellate, habeas, and civil rights matters. He has also given several educational talks to lawyers, law students, and the public about criminal appeals and the processes involved.

On multiple occasions, he has been invited by other lawyers to represent individuals or organizations before the Wisconsin Supreme Court in criminal cases.

Every year since 2013, he has been selected by his peers for inclusion in Super Lawyers Magazine as a Rising Star, an award given to no more than 2.5% of the attorneys in Wisconsin.

Prior to becoming a practicing lawyer, Matthew worked as...
Claimed Lawyer ProfileSocial Media
Thomas E. Brown
Milwaukee, WI Criminal Law Lawyer with 51 years of experience
(414) 271-1440 330 East Kilbourn Avenue
Suite 1170
Milwaukee, WI 53202
Criminal, Products Liability and White Collar Crime
Marquette University Law School
As a respected former federal prosecutor, Tom joined Gimbel, Reilly, Guerin & Brown, LLP in 1978. His superlative understanding of the federal court system is highly praised among the Wisconsin Law community; however, he prides himself on tailoring his legal expertise to meet the unique needs of each client and each case. In his own words, Tom suggests that he is "not a lawyer, but rather an advocate for the client."

Tom's experience in the United States Attorney's Office for the Eastern District of Wisconsin has given him the tools needed to build a highly successful white-collar criminal defense...
Claimed Lawyer ProfileOffers Video ConferencingQ&ASocial MediaResponsive Law
Walter A. Piel
Milwaukee, WI Criminal Law Attorney with 27 years of experience
Free ConsultationOffers Video ConferencingVideo ConfCriminal, Appeals, DUI and Traffic Tickets
University of Nebraska - Lincoln
Since 1994, I have aggressively defended OWI and criminal cases throughout Wisconsin. My practice is statewide, focusing solely on drunk driving, criminal and traffic defense. I have successfully defended hundreds of OWI cases. I have been the lead attorney on more than 1000 OWI jury trials. My years of experience practicing in Wisconsin and my former law clerk experience have given me a unique perspective from both sides of the aisle. I fully understand the necessity of having the representation of a qualified attorney in an OWI case. Prior to working in Wisconsin, I was a law clerk for...
Claimed Lawyer ProfileSocial MediaResponsive Law
Nicole Muller
10.0
(1 Peer Review)
Milwaukee, WI Criminal Law Attorney with 3 years of experience
Criminal, Appeals, DUI and Domestic Violence
Marquette University Law School
Attorney Nicole A. Muller has recently joined Birdsall Obear & Associates, SC as an associate attorney. Not only is Attorney Muller a graduate of Catholic University in Washington D.C. where she studied Political Science and Studio Art, but before going to law school also graduated from Columbia University in New York City. After graduating from Columbia, Attorney Muller decided to dedicate her life to fixing our broken criminal justice system in this country. This passion to bring about positive change is what brought Attorney Muller to the great state of Wisconsin and Marquette University Law School.

Attorney Muller graduated from Marquette...
Claimed Lawyer ProfileBlawg SearchSocial Media
Sydne French
Milwaukee, WI Criminal Law Lawyer with 15 years of experience
(414) 446-3544 250 East Wisconsin Avenue
18th Floor
Milwaukee, WI 53203
Free ConsultationCriminal, Cannabis Law, Domestic Violence and White Collar Crime
University of Wisconsin - Madison
Over the past 15 years, Sydne has earned a solid reputation for fighting and winning probation violation revocation hearings. She is known by judges and probation agents for her creative and persuasive Alternatives to Revocation (ATRS). Sydne's background in clinical psychology gives her an edge over other criminal defense attorneys. Her clinical experience and training allows her to find the root cause of behaviors and uses this to help her clients avoid revocation. "I've spent the past 15 years helping people beat revocations, get ATRs, and go back home to their life and their loved...
Claimed Lawyer ProfileSocial Media
Brianna J. Meyer
Milwaukee, WI Criminal Law Lawyer with 4 years of experience
Criminal
Marquette University Law School
Brianna J. Meyer is an associate at Gimbel, Reilly, Guerin & Brown, LLP in Milwaukee, Wisconsin. Brianna joined the firm in 2017, after graduating from Marquette University Law School. She earned her undergraduate degree at the University of Minnesota - Twin Cities. After her first year in law school, Brianna was a Public Interest Law Society Fellow and worked with the Federal Defender Services of Wisconsin in their Milwaukee office. During her third year, Brianna held the position of Executive Vice President to the Auction, the group's main fundraising event which proceeds go towards fellowships for students to work in...
Sours: https://www.justia.com/lawyers/criminal-law/wisconsin/milwaukee
Milwaukee Criminal Defense Lawyers
Why Do I Need A Criminal Defense Attorney?
Quite simply, your freedom is at stake. The importance of legal counsel to the accused is so great it is specifically required by the Constitution. You cannot be expected to protect yourself from the immense power of the Government on your own. If you are facing charges for any crime, whether a serious felony or simple misdemeanor, State or Federal, having a lawyer is necessary to weather the legal battle ahead. A knowledgeable attorney who has spent years representing clients and providing the best defense possible is the only way of ensuring a smooth future ahead.
Hart Powell, S.C. is widely recognized as one of the top names in criminal defense, behind decades of courtroom experience. We understand the anxiety and uncertainty that follows an arrest. Facing charges can destroy a reputation and livelihood that you spent your life building. Our firm is dedicated to defending you and what you have built. The process to freedom is tough, but it can be assisted with experienced legal representation. Over the decades we've had the honor of protecting good people who have stared down unjust charges, and we can help you.
Why Should I Choose Hart Powell, S.C. to Represent Me?
The Hart Powell Team Approach
Since 1993, the Milwaukee criminal defense lawyers of Hart Powell, S.C. have been committed to the zealous defense of the accused. Our team of outstanding attorneys speaks for itself:
Michael F. Hart the firm's Managing Partner, has practiced law for over 30 years and is an experienced and trusted advocate with an unmistakable and impressive presence in the courtroom who has been recognized as a Wisconsin Super Lawyer every year since its inception. He was a former appointee to the Bradley Center of Sports and Entertainment Corporation by the former Governor of Wisconsin, Jim Doyle.
Craig Powell began his legal career when he joined the firm in 2005 and has been a named partner since 2011. He is devoted to making sure the accused have their rights respected and upheld. He has been repeatedly recognized as a "Rising Star" by Super Lawyers and both Law & Politics and Milwaukee Magazines, as a Top 100 Trial Lawyer by the National Trial Lawyers, and has been rated a 10.0 "Superb" by AVVO. He has been involved in the defense and trial of numerous high-profile cases, and is an accomplished appellate litigator as well.
Geoff Misfeldt joined the firm in 2010. He brings a sharp eye for spotting legal issues and a tenacity in their pursuit. He is not afraid to challenge unconstitutional laws and has argued numerous cases of injustice across Wisconsin. Having won favorable results in front of the Wisconsin Supreme Court and prepared petitions to the United States Supreme Court, Misfeldt is dedicated to upholding the law.
Daniel Sanders joined the firm in 2013 after nearly 20 years as a decorated Assistant United States Attorney. He has extensive experience in complex criminal procedures and has worked extensively on a variety of cases from immigration fraud to drug conspiracy and money laundering. Sanders is licensed to practice at the Wisconsin State level and Federal District Courts.
Each of the lawyers on our legal team brings added experience and skill dedicated to ensuring your rights are protected. They will aggressively represent you and make sure that your arrest doesn't define you. When a client hires Hart Powell, S.C., the client is getting the invaluable benefit of the collective approach. While one of the Hart Powell, S.C. attorneys may take the lead on any given case, each of the lawyers is involved in brainstorming and problem-solving a case's issues, a process that drives the firm towards achieving the client's goals. Years of results speak to the success of this approach on behalf of our clients. Contact a professional defense attorney at Hart Powell, S.C. to get started clearing your name and fighting your charges today.
Milwaukee Criminal Defense Practice Areas
The Milwaukee criminal defense lawyers of Hart Powell, S.C. have the experience to defend our clients against any charges they are facing. We are well equipped to defend our clients in federal and state courts as well as appellate court appeals.
Federal Charges We Handle:
Bank and Mail Fraud: Federal prosecutors have an endless supply of resources and you need someone strong to counter cases from the FBI and DEA.
Drug Trafficking and Conspiracies: there is a host of invasive methods the federal agencies will employ against you. You need an experienced attorney to analyze your case thoroughly.
Gun Crimes: firearm rights have seen over 20,000 laws and regulations in recent years. It is inevitable that good people will get caught in the confusing web.
Internet Sex Crimes: an internet sex crime can destroy your whole life. Your words can be twisted completely out of context and used against you.
Medicare and Healthcare Fraud: A trusted and experienced attorney can effectively represent and build an iron case against any kind of healthcare of Medicare fraud.
Perjury and Obstruction of Justice: If you are accused of making false statements under oath, you could be facing perjury charges.
Pre-Indictment Investigations: Any statement made to federal agencies without legal representation builds a stronger case against you.
RICO Conspiracies: Instated to fight against organized crime, the RICO act is used to accuse two or more people of criminal conspiracy.
Trade Secrets: potentially breaking a non-disclosure agreement is a serious charge and requires astute legal representation.
Trademark and Copyright Infringement: Laws regarding trademarks and copyright infringement are oftentimes vague and confusing.
State Charges We Handle:
Armed Robbery: A potential felony conviction carries fines, and years in prison.
Domestic Violence Offenses: Domestic violence accusations can ruin reputations, careers, and families.
Drug Crimes: An attorney is the only way to combat jail sentences and debilitating fees of a drug charge.
DUI/OWI: A DUI conviction can destroy any potential career options and affect your reputation.
Fraud: Fraud is so harshly punished even intending to commit fraud can land someone in jail.
Homicide and Murder Charges: Homicide and murder charges are complex and near impossible to combat alone.
Probation and Parole Revocations: Probation and parole requirements are complicated and a fair trial is crucial to combat any probation or parole revocation.
Theft/Burglary: Theft related charges could cost thousands of dollars in fines and up to 20 years in prison.
Sex Crimes: Damaging to one's reputation and family, a sex crime accusation cannot be taken lightly.
If you have been charged with any variety of federal or state crimes, you need an experienced attorney representing you. Remember, speaking with any law enforcement or federal agents can only build a stronger case against you. Make sure you speak with an attorney before making any official statements.
Does It Make Me Look Guilty to Hire An Attorney Immediately Following an Accusation?
Hiring an attorney after being charged with a criminal accusation is vital. You want to make sure you are getting sound legal advice from the beginning of the process. Taking an accusation lightly most often leads to excessive fines or even prison. Federal prosecutors and law enforcement will start building a case against you the moment you are charged. Any statement made after the initial charge is built into the case against you. Having an attorney with you from the beginning can make sure you case stays valid, and your rights are upheld.
Wisconsin Criminal Law
The Wisconsin court system sees a lot of cases each year. In 2016 alone, there were 852,828 cases opened across the state. Of these, there are 122,949 pending a result. These stats were taken from the Wisconsin Court's public website caseload statistics. As many trials can take up to two or three years to pan out, prosecutors use this to their advantage. Federal agents and law enforcement wait for their suspects to let their guard down before, sometimes illegally, seizing evidence. Hiring an attorney can ensure that your rights and freedom are constantly their priority so you can focus on clearing your name.
It is no mystery that the trial process is difficult. In fact, there is a statistical map of Wisconsin created by the Measures of Justice showcasing the counties of Wisconsin by a percentage of how many felony charges were actually resolved by trial at court. The largest was Grant County, WI, with 5.67% percent of felony charges going all the way to trial. This may surprise many of us who grew up watching shows like Law and Order, which dramatized the criminal justice system. In reality, a lot of cases are settled out of court or just seen before a judge without a jury. Knowing which legal path your charges will be taking is crucial to ensuring that your rights are upheld. Having an experienced attorney help guide your case is the only way to be informed on the changing landscape of justice.
Contact a Milwaukee Criminal Defense Attorney Today
Every citizen has rights that need to be upheld. It's in the constitution, and it's our firm's standard. When you hire an attorney from Hart Powell, S.C., you are making sure that you are getting the full fairness of the law. We fight for the best deal possible for you. Don't let your charges dictate your life. Let us worry about your presence in the court of law so you can focus on your family and reputation. Call us today at (414) 271-9595, and we can begin the process of winning back your livelihood.
Recent Results from Hart Powell, S.C.
No conviction in high-profile homicide case. Craig S. Powell's persistent defense prevents the State from winning a conviction against client in a nationally publicized cold-case homicide trial. Details
Not Guilty verdict in sexual assault Case. Client was a doctor accused of sexually assaulting a patient. Michael F. Hart and Craig S. Powell teamed up for trial and convinced the Ozaukee County jury that their client was innocent of the charge.Details
Not Guilty verdict on aggravated battery Charges. Client was accused of aggravated battery of an elderly person after a home poker game brawl. Michael F. Hart's cross-examination exposed significant holes and inconsistencies in the State's case, resulting in the client's acquittal.Details
Len Bias Homicide enhancement dismissed. Client was indicted in Federal court for conspiracy to deliver heroin resulting in death, a charge carrying a mandatory minimum sentence of 20 years. Attorneys Dan Sanders and Geoffrey Misfeldt used an outside medical expert to establish that the cause of death may have been heart disease rather than a heroin overdose, resulting in the dismissal of the 20-year mandatory minimum sentence enhancement.Details
Prosecution for growing marijuana dismissed. Client was charged with growing marijuana at his home. Investigators were unable to get a search warrant so they showed up at client's home to try and get consent to enter and look around, a police tactic known as a "knock and talk" investigation. While the client did allow the police to enter his home, resulting in the discovery of the marijuana growth, Craig S. Powell argued that the client's consent was tainted by one officer's illegal entry to the client's enclosed backyard. The court rejected the testimony of the investigator who denied being in the backyard prior to the client giving consent, agreeing with Powell that the subsequent search of the home was a violation of the client's constitutional rights.Details
Quarter-Billion dollar fraud prosecution ends with probation. Client was indicted with 10 other individuals on allegations they were involved in a scheme to defraud product manufacturers of more than $250 million worldwide. After nearly 10 years of pre-trial litigation, Attorney Dan Sanders convinced the Government to dismiss the client from the conspiracy and the client pled to an amended charge resulting in a sentence of probation and no incarceration.Details
Contested sentencing hearing saves client 15 years. In a nationally publicized case, the client was arrested in Los Angeles. The DEA believed he was "the centerpiece" of their three-year investigation and called him the "highest-level synthetic designer drug trafficker apprehended to date in the United States." As part of the plea agreement, the lawyers of Hart Powell, S.C. reserved the right to argue against the application of several guideline enhancements. At the sentencing hearing, Michael Hart, Dan Sanders, and Geoff Misfeldt showed the Judge that the government's claims were overblown. A potential 17 1/2 year-sentence was reduced to 30 months.Details
Police officer's testimony deemed not credible, gun and drug charges dismissed. Client was charged with being a felon in possession of a firearm and felony possession of marijuana. Through cross-examination of the officer and analysis of the officer's body camera, Craig S. Powell demonstrated to the judge that the officer's testimony attempting to justify his search of the client's car was untrue. The court excluded gun and drug evidence found in the car resulting in a dismissal of the charges against the client.Details
Theft charge dismissed. Client was charged with felony theft. Before making any appearances, Geoff Misfeldt convinced the prosecutor, based on a diligent investigation, that his client was innocent. The prosecutor agreed and dismissed the case. Attorney Misfeldt later convinced the Court to remove all reference to the case from CCAP.Details
Gun charge dismissed. Client came to Geoff Misfeldt the day before a plea and sentencing hearing, facing months in jail. The client did not want to do any jail time for what was believed to be a criminal offense. After hearing the client's story and verifying the information through research and investigation, Geoff convinced the prosecutor that his client was innocent. The case was dismissed.Details
Pre-charge investigation saves client from homicide charge. Client was threatened with being charged with homicide by intoxicated use of a vehicle. Geoff Misfeldt traveled hours to inspect the vehicle and meet with the prosecutor. By inspecting the evidence, Geoff noticed that the vehicle was kept outside, which destroyed any biological evidence it may have contained. He convinced the prosecutor the case could not be proven, and the client instead received tickets and was fined.Details
Federal Post-Conviction Sentence Correction. Client had been sentenced to 18 months in federal prison and ordered to pay nearly $1 million in restitution for committing fraud. He hired Hart Powell, S.C. after sentencing to see if anything could be done. Attorneys Dan Sanders and Geoff Misfeldt determined that the client, the government, and the Judge all overlooked an important detail. Even though the government resisted, the team at Hart Powell, S.C. convinced the Judge to vacate the prison sentence. The Court set restitution at zero, and the client was placed on probation.Details
Powell wins extended supervision revocation hearing. Client was on extended supervision for an old drug offense, and was taken into custody based on supposed allegations of sexual assault by his ex-girlfriend's daughter. The Department of Corrections moved to revoke client's supervision and send him back to prison for 5 years. Powell contested the allegations at a revocation hearing, and through cross-examination of the Department's witnesses established that no assault had actually occurred. Client was released from custody and no new charges were filed.Details
Probation revocation victory. Client was on probation with several years of prison hanging in the balance when client was indicted in Federal court for allegedly being a member of a large drug conspiracy. The Department of Corrections sought to revoke the client's probation and send him to prison. Craig S. Powell contested the revocation at a hearing and convinced the Administrative Law Judge that there was not enough evidence to sustain the revocation. Client was released back to finish his probationary term.Details
Homicide charges dismissed without trial. After an exhaustive investigation and months of litigation, Dan Sanders' relentless determination deconstructed the State's highly-publicized murder case... Details
Stun Gun and Marijuana Possession Case Dismissed Based on Illegal Seizure. Milwaukee Police Officers approached client sitting in legally parked van... Details
Prosecution of Marijuana Grow Operation Dropped. Police entered client's house without a warrant to conduct a welfare check. Details
Court of Appeals Orders Sexual Assault Case Dismissed. Craig S. Powell convinced the Wisconsin Court of Appeals that the criminal complaint filed against his client was unconstitutional. Details
No Criminal Charges to be Filed Against Milwaukee Bucks Star - Michael F. Hart represented Larry Sanders, center for the Milwaukee Bucks, regarding an altercation at a Milwaukee nightclub. Details
Not Guilty in Child Sexual Assault - Michael F. Hart won an acquittal for his client in a Milwaukee County child sexual assault case. Details
OWI-1st Reduced to Reckless Driving - Associate Geoffrey Misfeldt convinced the prosecutor to reduce OWI charge to reckless driving after demonstrating a number of proof problems. Details
Negligent Boating Law Declared Unconstitutional - Client was charged with violating a rarely-used boating law after being involved in a boating accident. Details
Hart Powell, S.C. Wins Appeal at Wisconsin Supreme Court - Client was charged with violating her professional duties. Geoffrey Misfeldt convinced a tribunal to dismiss the case on summary judgment grounds.Details
Craig S. Powell Wins release for Client Found NGI In the Killing of Two Police Officers as a Teenager - In a highly-publicized and emotion-laden case, Craig S. Powell convinced a Waukesha County jury that his client could be safely released to the community. Details
Craig S. Powell Wins Dismissal of Gun Charges for Client Based on Illegal Search - Craig Powell recently won a dismissal of gun charges against his client. The client was surrounded by police in a gas station parking lot based on a claim that the client's tail light was broken. Details
Sours: https://www.kohlerandhart.com/
Wisconsin criminal defense lawyers You are only guilty if you are convicted®
Free Consultation
Mequon(414) 949-1789
1001 Glen Oaks Ln, Ste 239
Mequon, WI 53092Milwaukee(414) 949-1789
1661 N Water St Ste 406
Milwaukee, WI 53202Madison(608) 405-2071
5610 Medical Circle Ste 34
Madison, WI 53719Brookfield(262) 786-7100
225 Regency Ct Ste 200
Brookfield, WI 53045Glendale(414) 949-1789
6110 N Port Washington Rd
Glendale, WI 53217West Bend(414) 949-1789
215 N. Main Street, Ste 166
West Bend, WI 53095Racine(414) 949-1789
5605 Washington Ave.
Racine, WI 53046

(262) 786-7100DismissalsPayment PlansContact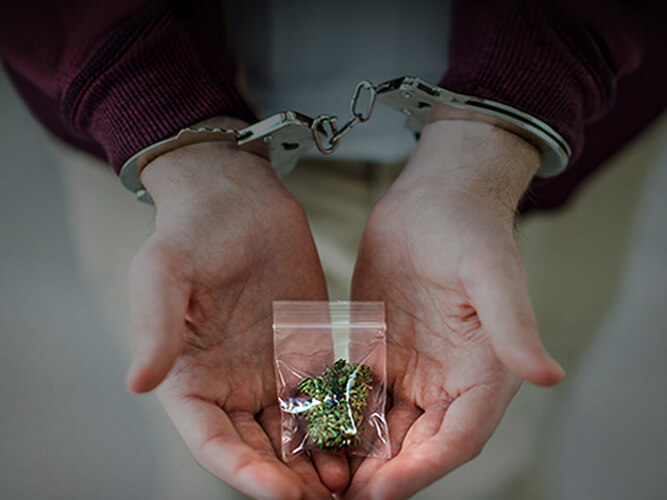 Drugs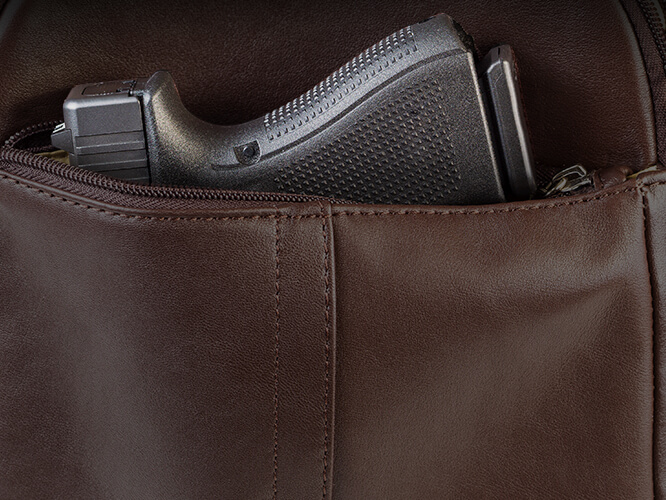 Guns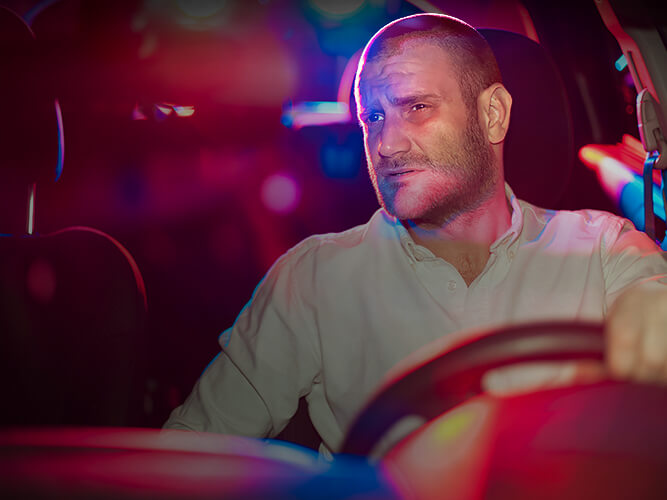 OwiSchedule a
free
consultation
You are
only guilty
if you are
convicted.®
Tom Grieve
Milwaukee, WI
Criminal Defense Attorneys
Grieve Law is an award-winning Wisconsin criminal defense law firm staffed with ex-prosecutors in multiple offices serving clients from Milwaukee, Waukesha County, Madison, Glendale, Racine, West Bend, Mequon, and elsewhere across Wisconsin. Unlike most other lawyers who say that they do defense work, we are criminal defense attorneys who focus our practice exclusively on defending drunk driving (OWI/DUI) and criminal cases.
Don't trust your life to some general practice lawyer. DUI's and criminal cases are not something that we do: they are basically everything that we do! Free no-obligation consult with our team of award-winning former state prosecutors for honest answers is just a call away.
Penalties for 1st offense OWI in Wisconsin Penalties for 2nd offense OWI in Wisconsin Penalties for 3rd offense OWI in Wisconsin Penalties for 4th offense OWI in Wisconsin Penalties for 5th offense OWI in Wisconsin Get a FREE Consultation for your case
We know
prosecutors
because we were prosecutors.
Tom Grieve, the firm's managing attorney and founder, is a former state prosecutor and is not the only ex-prosecutor at the firm. We love hiring attorneys from both sides of the wall to bring as many perspectives to fight your case as aggressively as possible. The State of Wisconsin likes it when you choose the run-of-the-mill fee to plea™ lawyers who don't even know how to analyze and defend cases instead of experienced criminal attorneys:
Drunk driving & Wisconsin OWI defense
Your bad weekend doesn't make you a bad person. Many alleged Wisconsin first offense OWI drivers believe the cops' "just a ticket" myth. 99% of 2nd OWI offenders we interact with retain a lawyer. They learned the hard way: every DUI is worth fighting.
Our OWI (DUI, DWI) lawyers have litigated drunk driving cases at trial including:
Our attorneys are not only trained in the same tests as police officers, many of us are actually instructors. The cops must walk the line. If they don't follow very specific rules, your charge could get dismissed.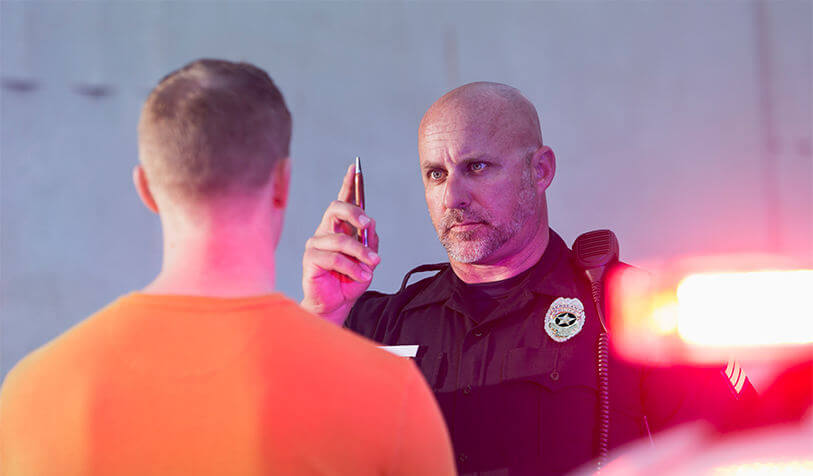 Drug Charges: Just say no to fee to plea™ lawyers.
Grieve Law has successfully argued many nuances of Wisconsin drug law, including:
From misdemeanors...
Anyone can see misdemeanors on your Wisconsin criminal record on CCAP.
...to felonies
Nobody wants to check the "convicted felon" box on employment paperwork.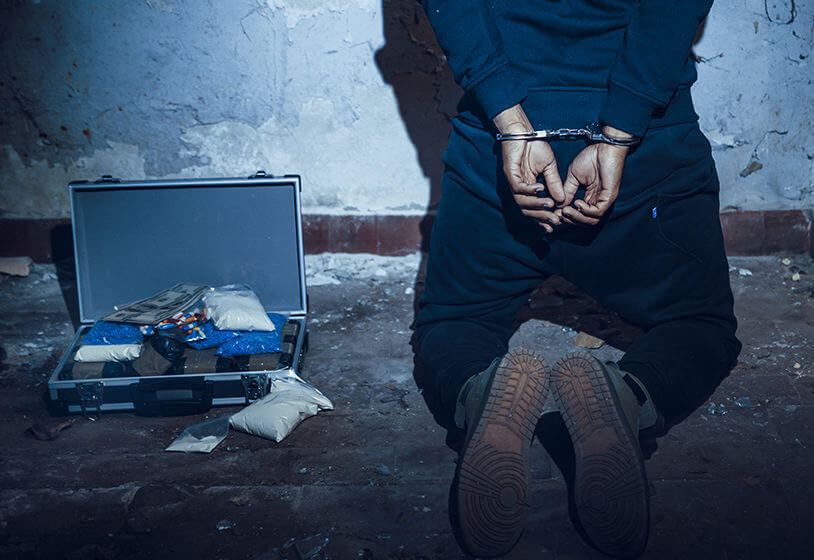 Domestic Violence
Most of our domestic violence clients are two partners looking to drop the charges together. There are often paths to beat domestic violence charges, even when one partner is fabricating a story.
Your Wisconsin Gun Lawyer
Tom Grieve is uniquely qualified to deal with Wisconsin gun charges. He has been published multiple times on various topics in Conceal Carry Magazine, is a lifetime NRA member, avid hunter, gun owner, and keynote speaker for the United States Concealed Carry Association (USCCA) to assist on conceal carry cases, self-defense cases, intoxicated possession of a firearm cases, or if you are looking to restore second amendment rights. Our gun lawyers are experienced in navigating Wisconsin gun laws to get charges reduced or dropped.

Payment Plans: Most people don't have a criminal defense savings account. We'll work with you on timeline.
Make a Payment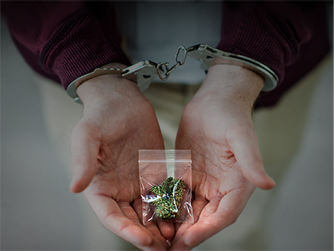 Drugs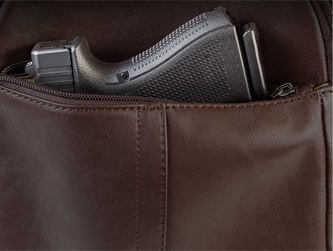 Guns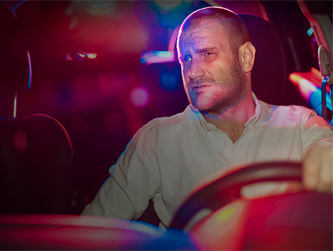 OWI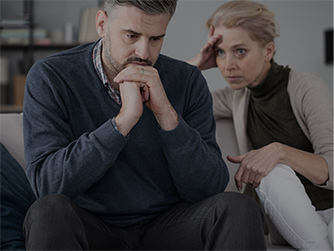 Domestic
Violence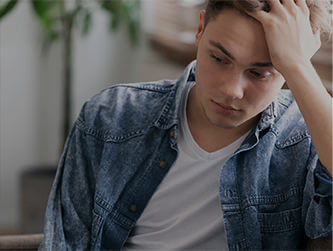 Sexual
Assault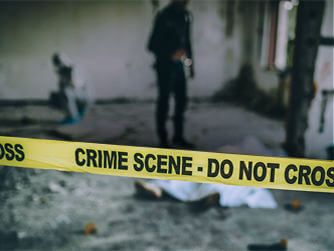 Homicide
Mequon
(414) 949-1789
1001 Glen Oaks Ln, Ste 239
Mequon, WI 53092
Milwaukee
(414) 949-1789
1661 N Water St Ste 406
Milwaukee, WI 53202
Madison
(608) 405-2071
5610 Medical Circle Ste 34
Madison, WI 53719
Brookfield
(262) 786-7100
225 Regency Ct Ste 200
Brookfield, WI 53045
Glendale
(414) 949-1789
6110 N Port Washington Rd
Glendale, WI 53217
West Bend
(414) 949-1789
215 N. Main Street, Ste 166
West Bend, WI 53095
Racine
(414) 949-1789
5605 Washington Ave.
Racine, WI 53046
Sours: https://www.grievelaw.com/
Day in the Life of a Criminal Lawyer
Lawyer Payment Plans (OWI/Drugs/Crime) Water Street office (Milwaukee's lower east side)
The Milwaukee office of Grieve Law understands that legal expenses are unexpected, which is why they offer payment plans for their clients to ensure that they receive the best possible representation in a variety of cases. Schedule a free consultation to discuss payment plan options with one of our attorneys.
We represent clients throughout Wisconsin, with offices in Milwaukee, Madison, Brookfield, Mequon, Racine, West Bend, & Glendale. You will not need to drive for an in-person consult; virtual-options available.
Tom Grieve
OWI & Criminal Defense Attorney
Payment plansFree consult
Payment Plans for an Attorney: Downtown Milwaukee OWI & criminal defense cases
Monthly payment plans for a downtown Milwaukee area attorney
Don't let money stand in the way of quality representation on your criminal case. Grieve Law understands that people don't save up for a criminal attorney in Milwaukee and that it is rare an individual can pay the full lump sum in one payment. Our attorneys work with you to find flexible and convenient monthly payments that will work for you.
Regardless of the criminal charge, our downtown Milwaukee area attorneys make it possible for anyone to obtain an experienced and strategic legal team to represent them, working to get the charges reduced or even in some cases, dropped.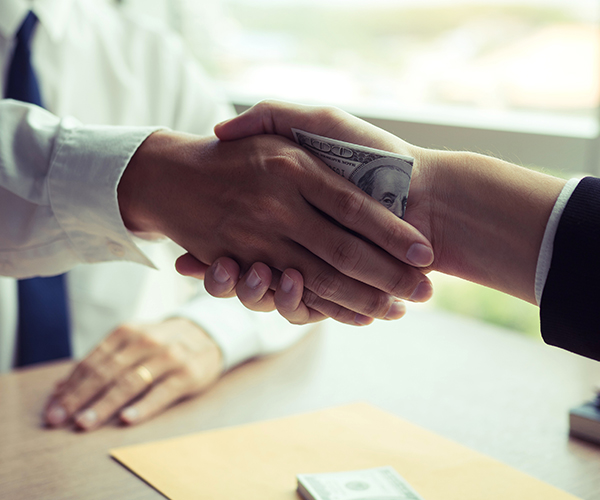 Downtown Milwaukee Criminal Defense: Know the costs
In the downtown Milwaukee area, the costs for a criminal defense attorney can vary based upon the charge, the county, and other relevant factors. The total cost of your case is a very real concern and any attorney you work with should be extremely forthcoming with regards to the total cost. Attorneys have a legal obligation to represent a client's best interest at all times. During a free consultation with Grieve Law, be sure to ask what the projected total cost would be. Our intake attorney will be straightforward and honest with you.
Will OWI attorneys take installment monthly payments?
Yes! Our attorneys will work with you in the free consultation to provide you with projected cost as well as an estimate of what your financing options look like. If you choose to proceed with our representation, we accept all forms of payment including, cash, credit, and checks. Grieve Law will work with you to find a payment plan that works best for your budget. Generous payment plans help ensure you have an award-winning defense attorney on your side at a price you can afford.
Are payment plans available on any type of case?
Regardless of the crime charged, our attorneys will work to ensure a reasonable and affordable payment plan is fit for your case. Our attorneys work with all financial situations to ensure you have your day in court with an experienced defense attorney by your side.
Grieve Law offers financing for all locations
Madison Payment plansBrookfield Payment plansGlendale Payment plansRacine Payment plansWest Bend Payment plansMequon Payment plans
Accepted form of payments?
We accept:
Each case is unique and so are the fees associated with them. Grieve Law works with each client to come to a fair and reasonable payment plan that works for your unique situation. The cost of retaining an attorney with a proven history fails to compare to the cost of fighting the legal system alone.
Over a lifetime, a DUI conviction can cost you tens of thousands of dollars. Don't save the money today which could wind up causing you more money and more of a headache down the road. Our award-winning team of defense attorneys will work with you to find the strongest defense possible in order to get you the best outcome for your case.
Schedule a Free Consultation
Sours: https://www.grievelaw.com/Firm/Milwaukee/PaymentPlans
Attorney milwaukee defense
Milwaukee Criminal Defense Lawyer
Attorney Allison Ritter practices only criminal defense. She is a seasoned criminal attorney with years of defense experience and hundreds of trials under her belt. If you are being investigated or have been charged with a crime, whom you get to represent you can make a huge difference. Your choice of attorney can affect what crime you get charged with and, ultimately, what happens to you in the criminal justice system as a result.
Experience Can Make the Difference.
Ritter Law Office features the talents of one Southeastern Wisconsin's most experienced criminal defense attorneys, Allison M. Ritter.
Experienced and Effective Criminal Defense Attorneys
Allison Ritter has 20 years of legal experience, including several years as prosecuting attorney in the Milwaukee District Attorney's Office. This veteran defense attorney knows well how Wisconsin prosecutors handle cases. As criminal defense lawyer defending you, Allison can provide highly effective negotiating skills on your behalf.
Retain An Experienced Criminal Lawyer Quickly
You need an experienced criminal defense lawyer now! If you wait to hire a criminal defense attorney, you could lose important opportunities to substitute against harsh judges, set forth defenses motions, preserve critical evidence, and make claims against the state.
Police and prosecutors cannot be trusted to protect your rights. You need a criminal defense attorney you can trust to be on your side. The police and prosecutors will use everything they can against you so it is very important that you not speak to them or anyone else until you have retained a criminal defense lawyer you trust.
Experienced criminal defense attorney Allison Ritter fights for every client and takes the time to listen to what you want.
Great Lawyers Are Affordable
A great lawyer is not inexpensive, but what is the true cost of NOT hiring the best lawyer you can afford? Your life and future depend on how your criminal matter is resolved.
There are criminal defense lawyers who work in part for pride and fulfillment, who are rewarded and gratified by the chance to see justice done. This lawyer is honest and affordable. Attorney Allison Ritter offers quality criminal defense representation for a reasonable fee. She wants to win FOR YOU.
If you are in Milwaukee or the surrounding communities in southeastern Wisconsin, and you are charged in a criminal case, do what is best for you: call Milwaukee criminal defense lawyer Allison Ritter.
• • •
Free consultations • Off-site and weekend appointments available
Visa and MasterCard accepted
• • •
Ritter Law Office is a Milwaukee criminal defense law firm with attorneys experienced in plea negotiations, trials, appeals, and getting results. Attorney Allison Ritter represents criminal defendants in Milwaukee County, Waukesha County, Ozaukee County, and Washington County, including the Wisconsin communties of Milwaukee, Waukesha, Racine, West Allis, Wauwatosa, Cudahy, Whitefish Bay, Mequon, Shorewood, South Milwaukee, Oak Creek, Franklin, Greendale, River Hills, West Bend, Hartland, Glendale, Greenfield, Pewaukee, Brookfield, Delafield, Mukwonago, Fond du Lac, Sheboygan, Port Washington, Juneau, Menomonee Falls, Cedarburg, Grafton, and Germantown.
• • •
Disclaimer | Site Map | Contact Attorney Allison Ritter
Sours: https://www.criminaldefensemilwaukee.com/
Milwaukee Criminal Defense Attorney William Reddin
.
Similar news:
.
370
371
372
373
374