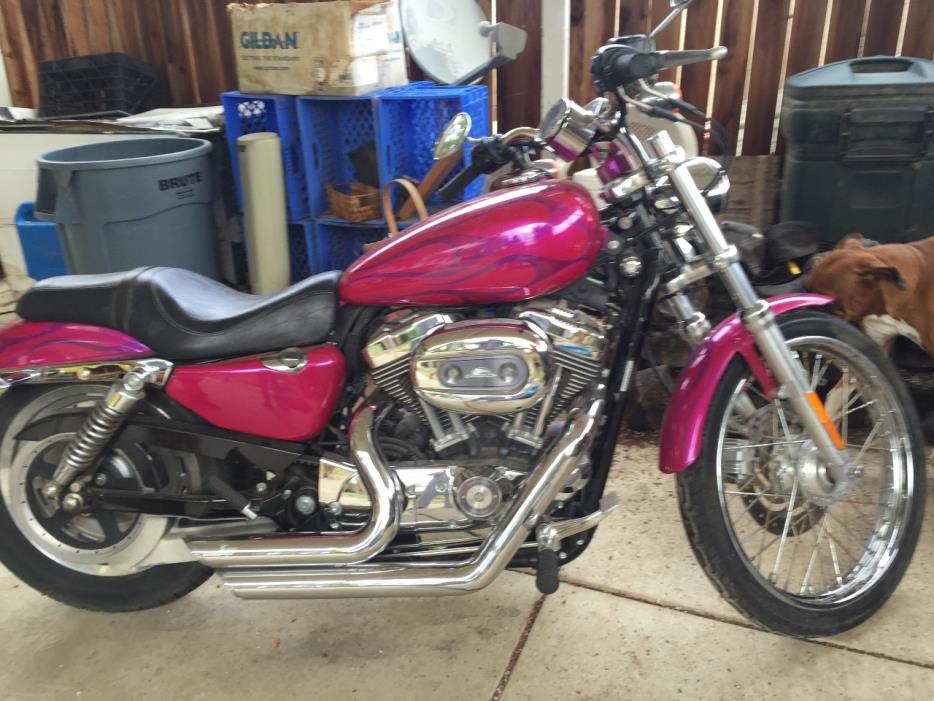 2007 Harley-Davidson SPORTSTER 1200 CUSTOM
$7,500
Bakersfield, California
It's that time a year again. Need the wind in your face? I have a 2007 Harley Davidson  sportster 1200 with  only 3200 miles on it. It has a  custom  paint job by KDADYZ.   Some loud *** after market screaming Eagle pipes  and has never been wrecked or layed down.  Wouldn't be getting rid of it but I think I need to go trike this time. Text me with any questions you might have or to set up an  appointment to see  and maybe test drive  this gorgeous bike at 661–319–2656 my name is Vicki and I'm waiting to hear from you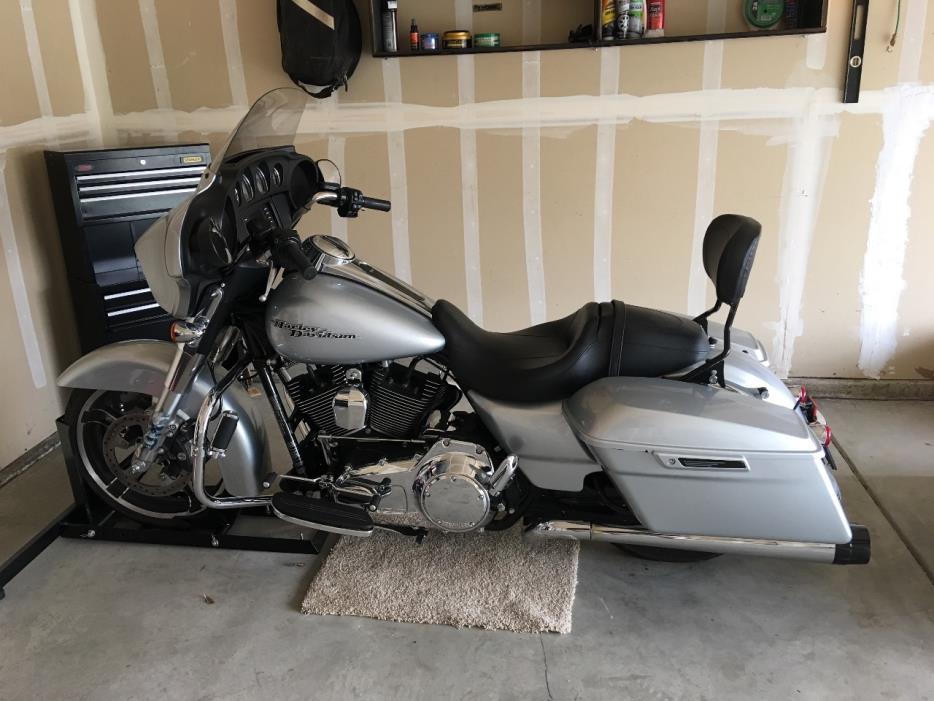 2014 Harley-Davidson STREET GLIDE
$17,250
Bakersfield, California
Hello everyone! I am looking to sell my Harley. It's a silver 2014 Street Glide. The bike is in excellent condition and runs great. All of the maintenance has been kept up on it with a log that I keep in the back of the owners manual. Some custom stuff that I have done to it are 4" slip-on mufflers that have a real nice sound, a taller windshield (I have the old one still), Willy G Skull highway pegs, a skeleton middle finger seat fastener screw, and I have taken the reflectors off of the whole bike and replaced the ones on the saddlebags with black inserts. The bike also comes with a fully detachable sissy bar, an emergency tool kit, a cover, and all of the manuals. Please look up the motorcycle to see all of the options that it has. She has been garage kept her entire life and gets wiped down after every ride I take. I purchased the bike new in October of 2014 from Sun Harley Davidson in Thornton, CO. I'm selling the bike because I need to get myself a truck. Below is more info on it.Mileage as it sits: 9,817VIN #: 1HD1KBM15EB674829Price: $17,250 OBO**Please come at me with a fair offer. I am in no hurry to sell the bike. I will not ship the bike or do anything over the phone. If you want the bike, you must come look at it and be available to do the deal in person and then pick it up yourself.**I have more photos and a video upon request. If you are interested in the bike and want to come and look at it and hear how she sounds, please give myself, Alex, a call/text at 941-724-2017. If I don't answer the phone, LEAVE A MESSAGE. I live on the NW side of Bakersfield, CA. Thanks! Read Less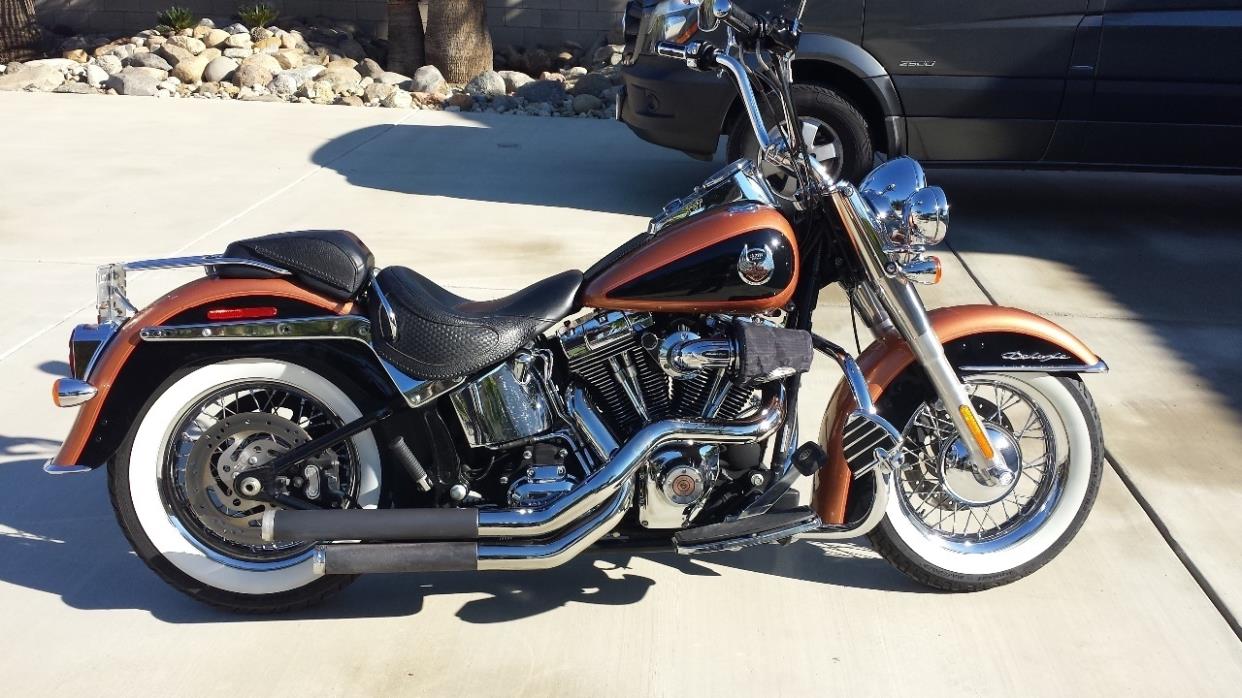 2008 Harley-Davidson Softail DELUXE
$10,999
Bakersfield, California
2008 Harley-Davidson Softail DELUXE Anniversary Edition, #371 of 2500 made. 12,336 miles at the time of this posting. Includes $3,680 of extras: Rinehart Racing pipes ($990), Screaming Eagle Air Intake ($280), Chrome engine guard ($215), leather lower guard fairings ($100), detachable windscreen ($385), locking rigid leather saddlebags ($830) with matching leather tourpack ($680), driver backrest ($80), hwy footpegs ($120). This is an amazing motorcycle for cruising. Runs excellent. Tires are in great condition. Had major tune up at the Harley Dealership at 12k miles. Never layed down. Ready to ride. $10,999.00 obo.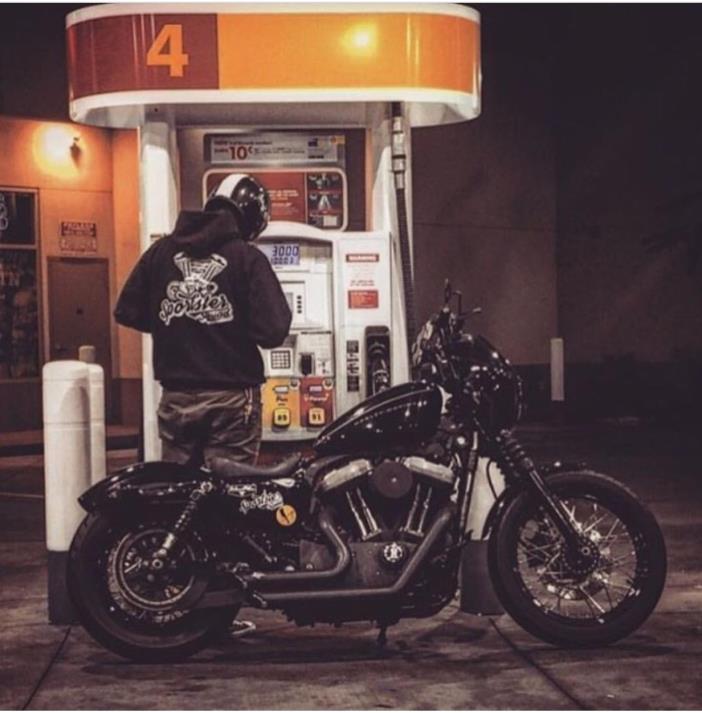 2010 Harley-Davidson NIGHTSTER
$8,000
Bakersfield, California
Selling my 2010 nightster, great good-looking bike club style, real beefy look and sound. 1200c, put a lot of work into it. Selling for 8k obo comes with another peanut tank, passages seat and new solo seat from biltwell. if interested message me 6616190731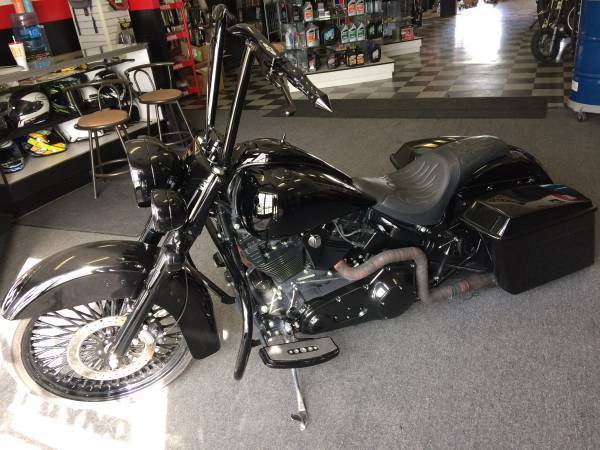 2006 Harley-Davidson Softail 2006 Harley-Davisdon Softail
$18,000
Bakersfield, California
02 softail frame, new motor, power comander with tuned map, 4" streched bags, one off rear fender and bag brackets, legend air ride, hand made bars with hydraulic contols, hidden electronics, hand made exhaust, ignition housing, 21" mamoth front wheel matching 18" rear 3" streched tank, hand made dash peice, all of the steel is powder coated. 500 miles since built.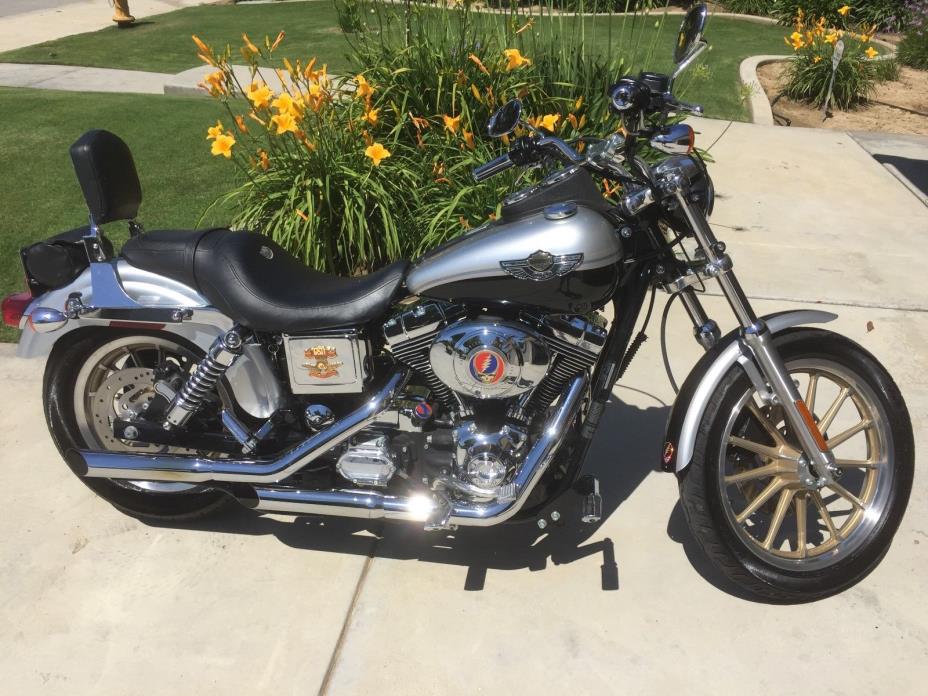 2003 Harley-Davidson Dyna 2003 HARLEY DYNA LOW RIDER FXDL, 100 YEAR ANNIVERSARY EDITION
$9,495
Bakersfield, California
2003 HARLEY-DAVIDSON DYNA LOW RIDER, FXDL, 100 YEAR ANNIVERSARY EDITION. 1495cc. Only 8443 miles. Super nice. As original w/added thru pipes, highway pegs, rear seat rest and kit bag. Fires right up every time. Runs great, looks great, sounds great. Torque by the ton. Self-cancelling turn signals, trip gauge, cruise control, alarm, column lock. Lots of chrome. New battery. Clean & clear title & Carfax report in-hand. Problem free, ready to ride. Local pickup or shipping after cash payment.
Trim FXDL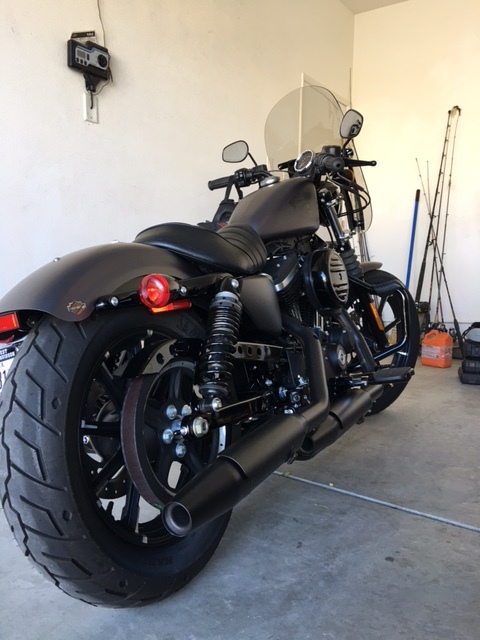 2016 Harley-Davidson SPORTSTER 883 CUSTOM
$8,500
Bakersfield, California
For Sale XL883 IRON 883 HARLEY DAVIDSON SPORTSTER ONLY A LITTLE OVER 286 MILES ON IT, ITS LIKE NEW NEVER BEEN IN THE RAIN I added some Harley Davidson parts... 14" WINDSHIELD FOOT BOARDS ENGINE GUARDS FRONT BLACK LEATHER SWING ARM BAG AND MAGYARS HYDROLIC CLUTCH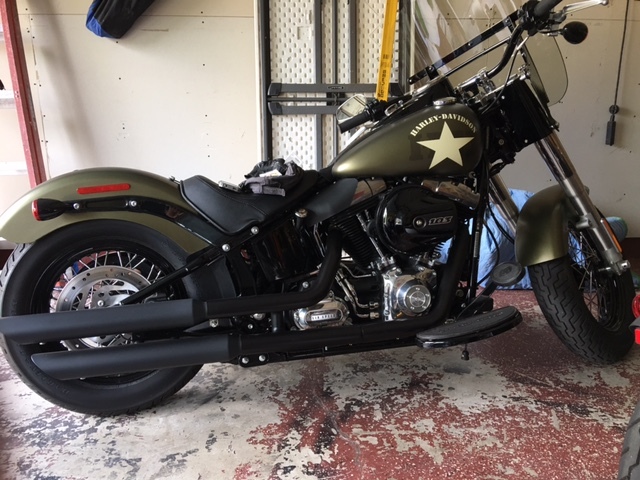 2016 Harley-Davidson SOFTAIL SLIM
$14,900
Bakersfield, California
2016 HARLEY DAVIDSON FLS SOFTTAIL SLIM 1,349 MI. JUST BROKE IN AND RUNS AWESOME HD PART ADDED WINDSHIELD WIND DEFLECTORS AND SWING ARM BAG 3179454089 INTERESTED BUYERS ONLY, PLZ NO TRADES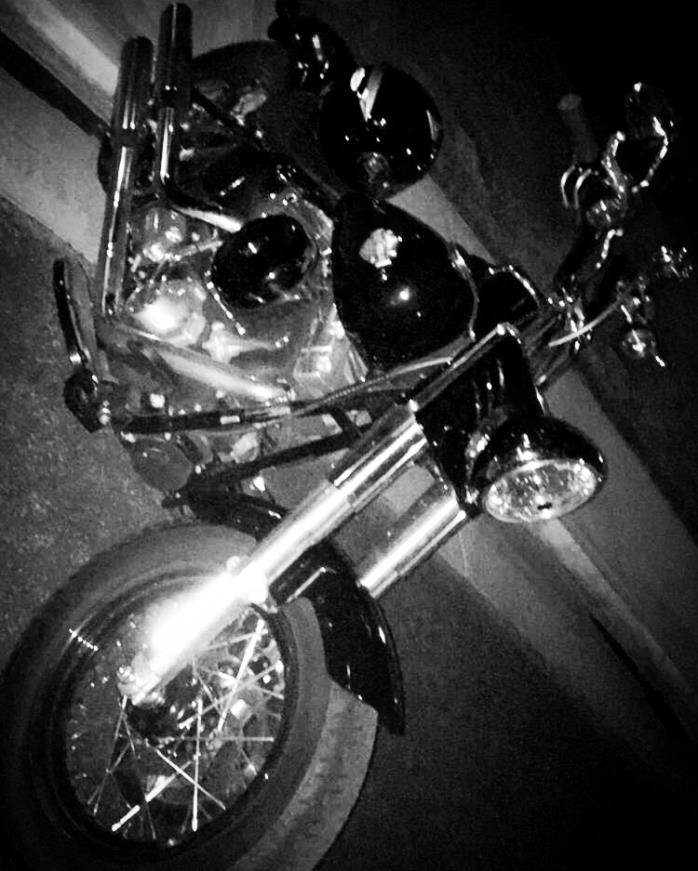 2015 Harley-Davidson SOFTAIL SLIM
$15,000
Bakersfield, California
Like new, barely ever ridden. Less than 600 miles on it. Custom Narrow Z bars and lines installed, all else is stock. Glossy black exterior, 1 owner. Perfect for a new rider, low to the ground, handles well and is lighter than most other Harley's. Narrow Z bars make for easier turning and control. Serious inquiries only, please.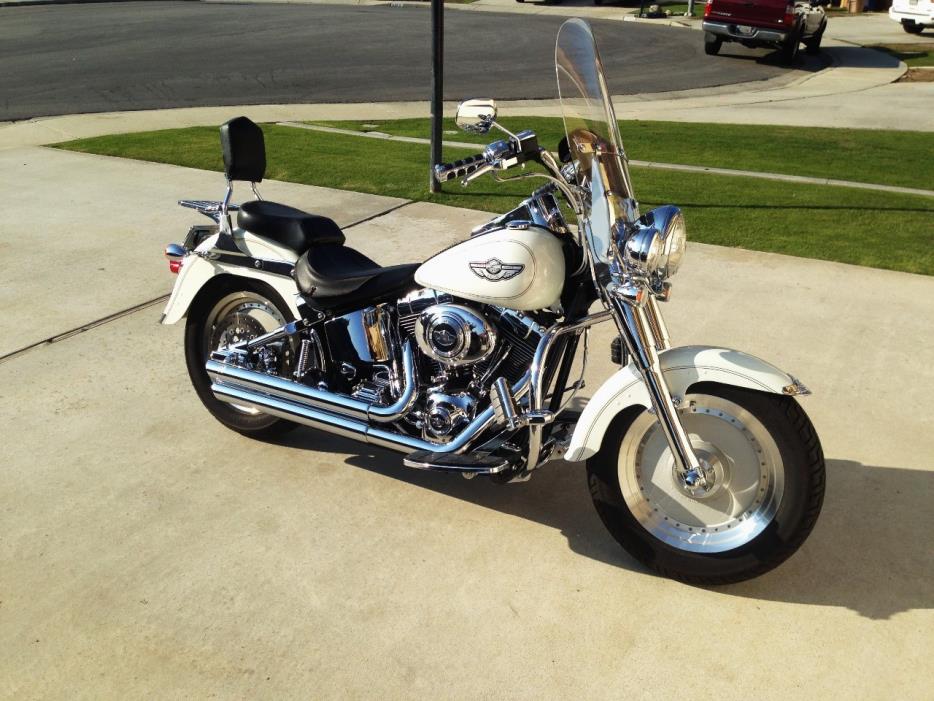 2017 Kawasaki Vulcan S ABS
$8,250
Bakersfield, California
amazing condition its the 100th anniversary bike. low 11,000 miles. clean title and tags in hand tons of aftermarket parts. call or text 661-333-934five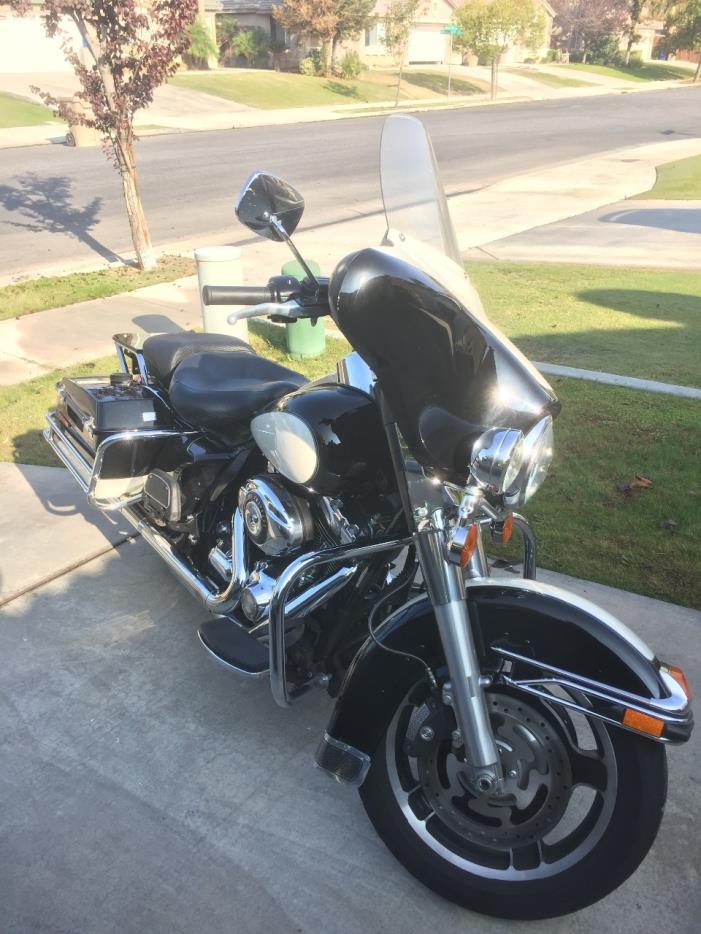 2010 Harley-Davidson ELECTRA GLIDE POLICE
$11,500
Bakersfield, California
Thunder Header pipes Power Commander V Custom passenger saddle and footboards 21,000 miles Well maintained Recently serviced Will throw in gauges that were removed for CB install Will throw in used radio box (needs repair) This bike is really fun to ride! I have MS so I can't ride as much as I used to.
2007 Harley-Davidson ROAD GLIDE
$9,500
Bakersfield, California
PRICE REDUCED - MUST SELL - 2007 Road Glide - 47 K miles Tour Pack and Sissy bar on quick release system - Vans and Hines 2 into 1 pipe - Upgraded intake system - Highway pegs - Factory Yellow Pearl Paint - New tires - I am the original owner and have all the maintenance historyLeaving California and can't take it with me, have lots of helmets and gear to throw in to sweeten the deal.$9500 OBO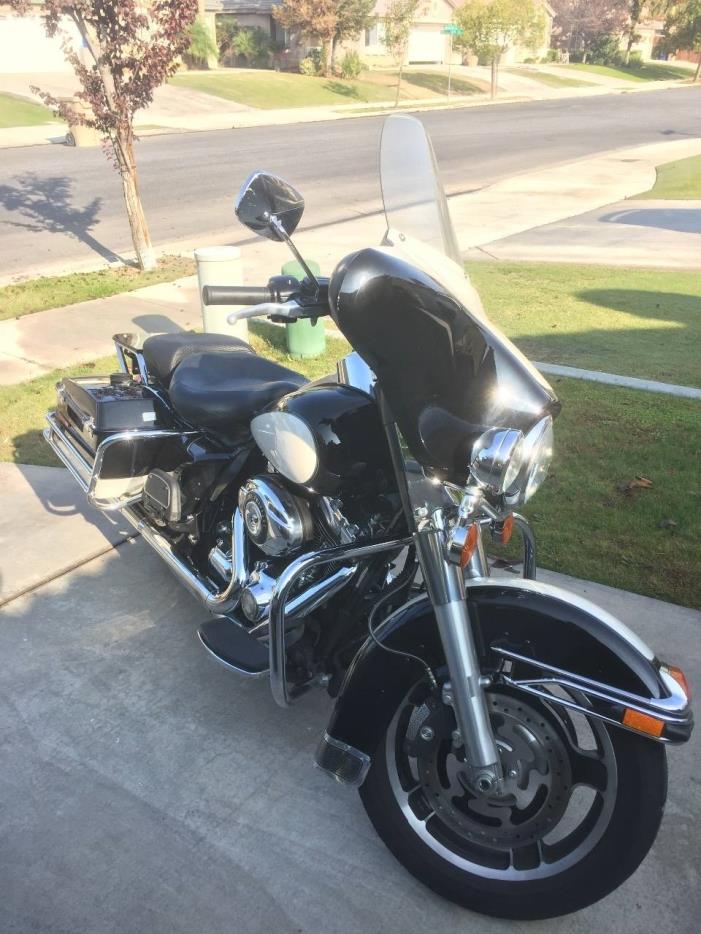 2015 Sports Trailer Enclosed Trailer
$13,000
Bakersfield, California
2010 FLHTP with 21,000 miles. 103 ci 6 speed. Thunder Header pipes. Power Commander V. Custom passenger saddle. Passenger footboards. I will throw in the missing gauges (police had cb radio in two of the slots). Runs great. Loud pipes. Well maintained.
Showcase Ads
×
Alert Successfully Created
Sours: https://www.smartcycleguide.com/harley_davidson-motorcycles-for-sale-in-bakersfield-california
Welcome to Bakersfield Harley-Davidson®
At Bakersfield Harley-Davidson®. Bakersfield, CA we never set out to win any awards. When our Service Department picks up your motorcycle from your home, winning the "Best of Kern County Award" 12 years in a row is the last thing on our mind.

When we help you find the perfect motorcycle (you know the one that feels just right when you sit on it) we aren't thinking about winning the Harley-Davidson® Silver Bar and Shield Award. You see, the only thing on our mind here at BHD is satisfying our guests.

Our philosophy is take care of the customer first, everything else will fall into place. When we purchased Thorp's Harley-Davidson® in 2003 we felt a strong obligation to continue and build on the great traditions of the franchise. Since then we have invested in the company; invested in our state of the art facility, invested in our equipment, invested in our inventory and most importantly invested in our people. After all, you can have the best facility in the world but it is the people that make up who you are.

Don't just take our word for it, talk to our customers. They will tell you that when you buy from Bakersfield Harley-Davidson® we will never take your business for granted. Our customers have voted us Best Motorcycle Shop in Kern County by the Californian and we have won the Prestigious Bar and Shield Award from Harley-Davidson® for outstanding customer service. All of our technicians are factory trained and certified and the best in Kern County.

So stop by and let us help you. You're gonna like it here!
Read
Sours: https://www.bakersfieldhd.com/
Bakersfield Harley-Davidson
Hours:
Tips
Hours
Business operations may be affected due to COVID-19. Please contact the business directly to verify hours.
Most Recent Comments
August 2021

I am a first time Rider and my experience here was phenomenal. Mark helped me find my bike, he answered all my questions, and he made me feel part of the HD family.

March 2021

Everyone I've dealt with has been really nice and always genuinely seem to want to help you or just have a conversation. Really awesome HD dealer.

September 2020

Purchased my 2cd Harley Davidson and it was another great experience. I enjoyed my 1st one but it was time for a change. My 1st Harley was a 2014 Ultra Limited, now I went with a 2020 Street Bob. I absolutely love this bike, so much fun to ride. Thank You Bakersfield Harley Davidson and Thank you so much Al.
More Comments(95)
Other Information
You May Also Like
Sours: https://www.loc8nearme.com/california/bakersfield/bakersfield-harley-davidson/5071072/
Pounding around Los Angeles \u0026 Bakersfield Ca
.
Davidson bakersfield harley
.
Bakersfield Harley-Davidson dedicates parking space to Purple Heart, combat wounded vet
.
Similar news:
.
368
369
370
371
372