Victorinox Swiss Army Money Clip Review_
If you believe the Best Cool Wallets should have more than basic functionality, then you'll like the Victorinox Swiss Army Money Clip. It differentiates itself from the Best Money Clip by being a Victorionix Swiss army knife, in addition to holding your money, cards, or both. It's also strong, with a lifetime warranty.

Why We Like It – Victorinox Swiss Army Money Clip
The Victorinox Swiss Army Money Clip enhances the simple, yet effective design of the money clip by adding basic functions of a Swiss army knife, such as a knife and more, made of stainless steel.

Pros
Money clip + Swiss army knife
Multiple finishes
Lifetime warranty
Cons
Money clip is rudimentary
Aesthetics
The Victorinox Money Clip is a rather premium-looking item. It has a nice glossy finish, which comes in three different finishes (red, black, and silver alox), though the silver finish tends to be priced at nearly $15 more. Personally, I prefer leather. And if you do too, you'll like the VIOSI Money Clip Leather Wallet.
Durability
Like its aesthetics, it's equally durable. With its Swiss-made stainless steel construction, it trumps the carbon fiber of the CL Carbonlife Carbon Fiber. Each tool hidden inside the case can stand the test of time. In fact, it has a lifetime warranty, just to flex its durability. However, since it has additional functions—that use sharp edges—you'll need to occasionally sharpen them.
Performance
Unfortunately, the Victorinox Swiss Army Money Clip isn't much of a money clip. This is because the clip is fitted way too close to the base. You'll have a hard time fitting more than two cards or a handful of bills.
Size & Versatility
However, the Victorinox Swiss Army Money Clip makes up for its rudimentary money clip by also being a Victorinox Swiss Army Knife. It comes with four additional, well-built functions, such as a large blade, scissors, nail file, and nail cleaner. And yet, it's still just 0.3 x 2.9 inches in size.
Value
The price of the Victorinox Swiss Army Money Clip fluctuates depending on the finish you want; silver being nearly $50, whereas the red is a low $34. While it's great that it's a multi-functional tool, some functions are lesser, like the money clip itself. This is a very niche option, so if the Swiss army knife doesn't concern you, go with the Serman Brands Carbon Fiber Money Clip.
Victorinox Swiss Army Money Clip Wrap Up
There's nothing wrong with the Victorinox Swiss Army Money Clip being niche, especially with how Victorinox went about combining a money clip with a Swiss army knife. However, Victorinox should've bolstered the usefulness of the money clip. Despite that, it's all well-built, multiple finishes are available, and it has a lifetime warranty.
Sours: https://www.gadgetreview.com/victorinox-swiss-army-money-clip-review
Please Enable Your Browser's Cookies Functionality Cookies are not currently enabled in your browser, and due to this the functionality of our site will be severely restricted. Web browser based cookies allow us to customize our site for you, save items in your cart, and provide you with a great experience when shopping OpticsPlanet. Your privacy is important to us, and any personal information you supply to us is kept strictly confidential.
If you cannot enable cookies in your browser, please contact us — we are always here to help!
JavaScript is blocked by AdBlocker or ScriptBlocker We're sorry - it looks like some elements of OpticsPlanet are being disabled by your AdBlocker. Unfortunately we are unable to offer our excellent shopping experience without JavaScript. Please add "opticsplanet.com" and "https://opl.0ps.us/assets-c1e0f7f3710/" to whitelist, or disable AdBlocker for this site (please note that we do NOT feature any annoying ads on this website). Thanks!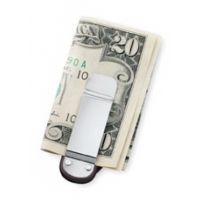 Victorinox SwissCard Lite Money Clip Swiss Army Multi Tools Replacement Money Clip
Currently UnavailableView Product
Write a Review
Looks like there are no reviews yet for this product. Be sure to check back soon to get the latest feedback from our customers and team of expert reviewers.
Do you already own and use this product? We want to hear from you! Share your thoughts, opinions and expertise with the world by being the first to leave a review. Click on the "Write a Review" button to get started - we'll even send you a special coupon code once you're done to thank you for your feedback!
Sours: https://www.opticsplanet.com/reviews/reviews-victorinox-swisscard-lite-money-clip-swiss-army-multi-tools-replacement-money-clip.html
Nail Clip 580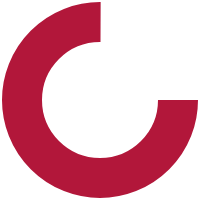 Your product has been added to your cart
$ 33.00excl. taxIn stock
Key features
The ideal multi-tool for your nail care on the go!
Swiss made nail clip with 8 functions
Includes a nail file with nail cleaner
| | |
| --- | --- |
| Item number | 0.6463 |
| Height | 0.7 in |
| Length | 2.6 in |
| Weight | 1.3 oz |
Small Pocket Knife with Nail Clipper
You deserve to enjoy a multifunctional tool that's as sharp as your style. Just like every Victorinox pocket knife, the compact Nail Clip 580 will follow you anywhere, whether you're exploring the wilderness or facing the shark tank at work. And thanks to its quick-release mechanism, it will keep your fingers just as protected as your nails clean.
Features
Tools
toothpick
tweezers
nail clipper
key ring
nail file
nail cleaner
small blade
serrated edge scissors
Dimensions
| | |
| --- | --- |
| Height | 0.7 in |
| Net weight | 1.3 oz |
Details
| | |
| --- | --- |
| scale material | ABS / Cellidor |
| Size | 3 in |
| Blade lockable | No |
| One hand blade | No |
Reviews
Warranty & Service
Victorinox AG guarantees all knives and tools to be of first class stainless steel and also guarantees a life time against any defects in material and workmanship (save for electronic components 2 years). Damage caused by normal wear and tear, misuse or abuse are not covered by this guarantee.
Accessories
Dual-Knife Sharpener
black
$ 17.50$
Add to cart
Similar products
Nail Clip Wood 580
brown
$ 40.25$
Add to cart
You may also like...
Swiss Army Altitude
100 ml
$ 59.00$
Add to cart
Lexicon Hardside Frequent Flyer Carry-On
black, 34 l
$ 470.00$
Add to cart
Sours: https://www.swissarmy.com/us/en/Products/Swiss-Army-Knives/Small-Pocket-Knives/Nail-Clip-580/p/0.6463
Nailclip 580 Victorinox review
The Gadgeteer is supported by readers like you! If you buy something through links on our site, we may earn an affiliate commission. Thank you! Learn more.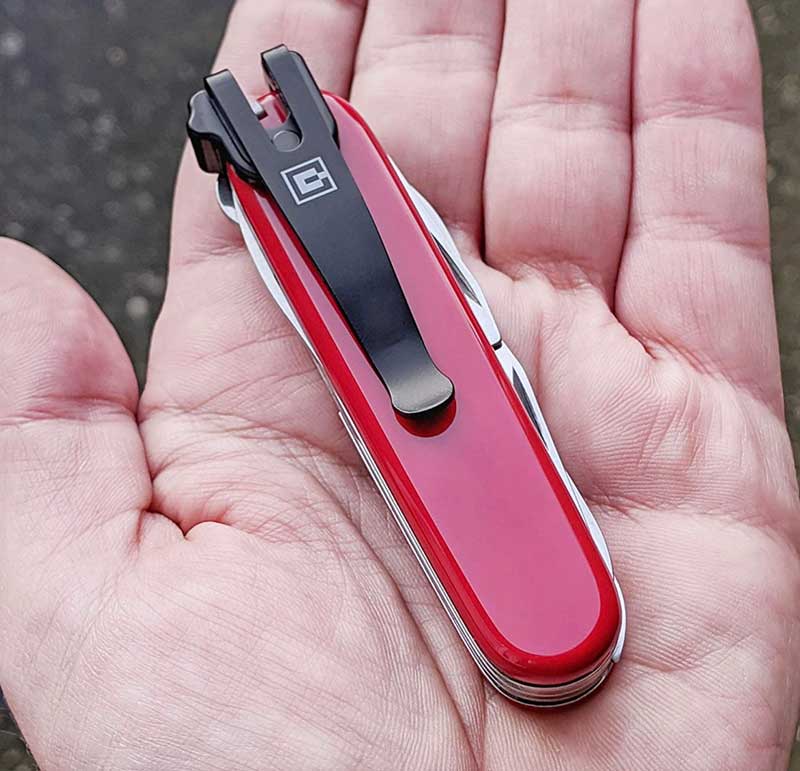 NEWS – The StatGear SwissQlip makes the most recognizable EDC multi-tool even more useful by adding a pocket clip. Available in black or chrome, the SwissQlip is compatible with a variety of 91mm Victorinox knives (check StatGear's site – link below for the full list. Adding this clip to your knife is simple because it uses the Swiss Army Knife keyring eyelet. Want one for your SAK? Then head over to StatGear or Amazon where you can buy one for $19.99.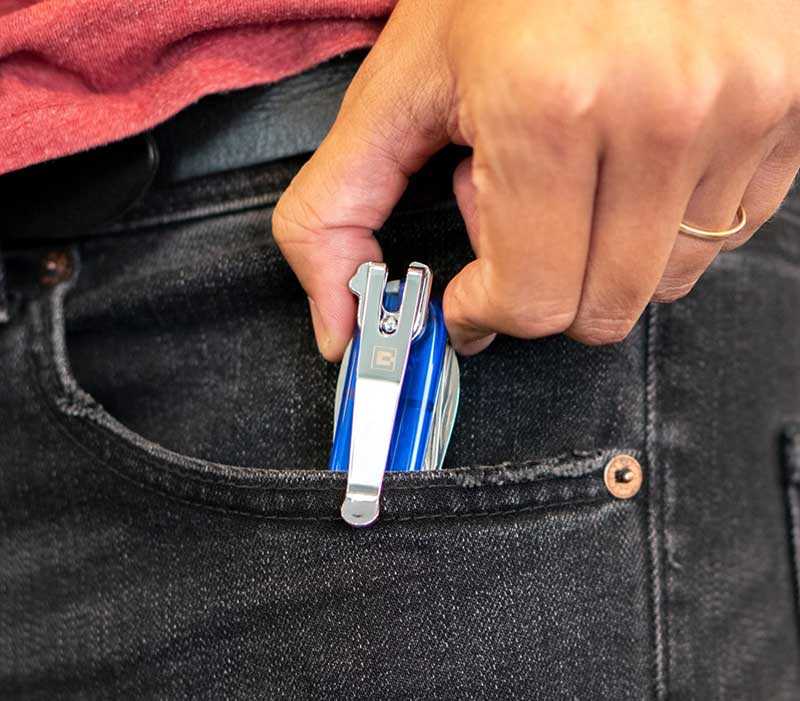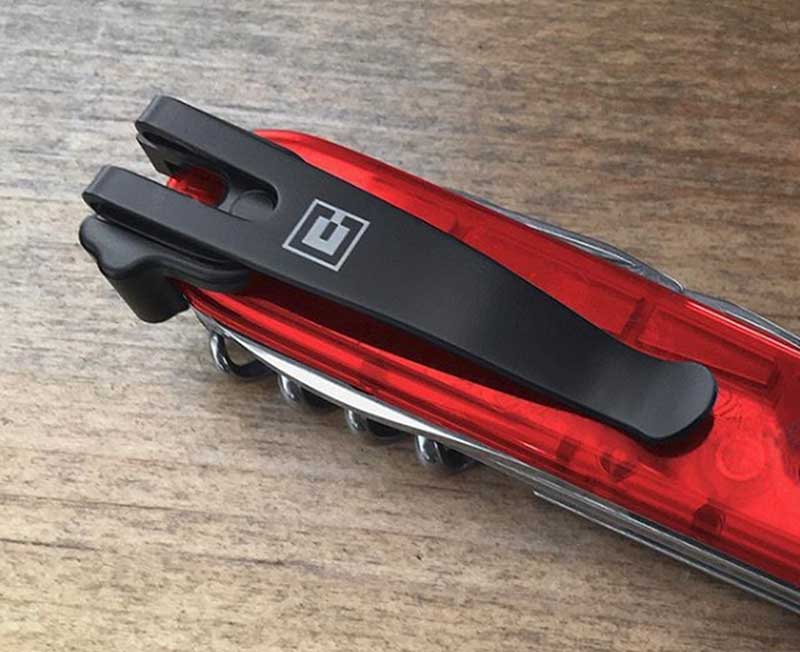 SHARE ON
TwitterFacebookPin It
Support The Gadgeteer: The Gadgeteer is supported by readers like you! If you buy something through the links on our site, we may earn a small affiliate commission. Thank you! Learn more.
Sours: https://the-gadgeteer.com/2021/07/26/improve-your-swiss-army-knife-with-a-pocket-clip/
Reviews swiss clip
.
QUICK LOOK: Pocket Clip for your Swiss Army Knife (Victorinox) + Kydex Sheaths for Multi-Tools
.
Similar news:
.
318
319
320
321
322