Secrets You Need to Know When Using Wood in Wet Spaces
It's almost counter-intuitive, the practice of putting a material like wood—which has issues with humidity and expansion—in a place that's constantly getting wet, like a bathroom, kitchen, or even the exterior of a building. But with careful detailing and a thoughtful selection of proper species, wood can actually be an ideal material for nearly any location, wet or dry. Here, we take a look at five places where the use of wood might seem taboo at first, and we'll delve into why wood is actually a good choice for that space or location.
Wood Shingles and Siding
You've probably seen wood siding on the exterior of homes before, and if you really scrutinize the practice, it does seem odd. Why put wood on the outside of a building, and not even coat it with paint? How does it resist rot and decay when it's constantly being exposed to rain and snow? The truth is that not all woods are appropriate for exterior siding, but the group of wood species we refer to as cedar is a common exception.

Cedar is actually a group of more than a dozen different species of trees that belong to different families, and they tend to share similar characteristics of being resistant to rot and decay because of the "resins" or "extractives" in the wood, which are naturally occurring chemicals produced by the tree. This means that there's no need to stain, paint, or pre-treat the wood to make it resistant to rot, but the wood does weather and change in color, aging to a more grayish tone as opposed to the reddish or brown tones the shingles start their lives as. That doesn't mean that unpainted wood shingles will never rot, but in concert with appropriate detailing and installation, like overlapping each shingle so that water drains down off the shingle rather than trapping water underneath it, cedar siding can last decades.
Wood Roofing
Using wood siding or shingles on the roof can seem even more counter-intuitive than using wood siding. However, similar principles apply here too: you want to make sure you're using a type of wood that's resistant to moisture, and that the wood is installed or applied in the correct manner.

Wood roofs are less common than wood siding, but in colonial America, they were the most common type of roofing material. Today, they're still used, especially in projects that want to achieve a traditional-meets-modern feel or in areas where cedar is easy to obtain and relatively inexpensive. Wood roofing is also seen as more sustainably oriented than other materials. This is because wood is a renewable resource and cedar roof shingles have a relatively long life of more than 60 years (when cared for and maintained). For example, if a wood roof does start to exhibit signs of mildew or moss, you can buy exterior spray applications than can be applied to remedy the issue.

Wooden Kitchen Countertops
Compared to more durable materials like stone, wood countertops might seem inadequate and even inappropriate, especially if they're used around a sink area, where water is constantly splashing over the edge and pots and pans tend to pile up. However, countertops made out of wood like butcher block (a laminated piece of hardwood) have successfully been used for centuries. Wood countertops, whether they're made of solid wood like large slabs of walnut or a classic maple butcher block, can create a warm, natural feel in a kitchen and can reduce the noise of pots and pans landing on the countertop.

But that doesn't mean that all species of wood make for good countertop surfaces, or that there's little to no maintenance involved. Softer species of wood, like pine, typically don't make for ideal countertops because of how quickly they dent and scratch. While it's possible to use sandpaper to refinish wood that's been scratched, refinishing an entire countertop that's been dented or damaged can be challenging and avoided if harder woods like birch, beech, or maple are selected. Additionally, wood countertops should be oiled once per month if the surface is unfinished, or refinished every five years if it comes pre-finished from the shop. This will protect the wood from most stains and water damage, but it does require frequent upkeep.

Wood Surfaces in the Bathroom
Given the constant humidity in a bathroom, it's probably not most people's first choice when it comes to selecting a finish for this room, especially when ceramic tiles and other non-porous surfaces are available in a wide range of colors and prices. However, because of its organic, natural appearance and warmth to the touch, as opposed to the cold feel of tile, wood has become a more common choice in bathrooms.

If wood is used as a wall, floor, or ceiling finish in a bathroom—especially one with a bathtub or shower—you'll want to make sure you have a fan installed for proper ventilation. This will also protect the wood from warping and reduce the chance of mold or mildew from growing. Another good idea is to make sure that the wood is coated in some kind of sealant, perhaps boiled linseed oil and/or urethane, to protect it further—and make sure you get all the end grains covered too, even if they won't ultimately be exposed. Experts also suggest applying a layer of tar paper (usually used under roof shingles) before installing the wood for an added layer of ventilation and protection.
Wooden Bathtubs
Finally, we arrive at the biggest mystery of them all: a wooden bathtub. A bathtub made out of wood feels like it should either leak non-stop or swell up so much that it loses its shape. But many cultures across the globe have been successfully producing wooden bathtubs for centuries: the Japanese have used aromatic woods like cedar and hinoki to make soaking tubs called ofuro, while teak and other woods have been employed in tubs in Scandinavian countries.

The trick to making a wooden bathtub work is—like all uses of wood—to make sure that the proper species of wood are selected from the beginning, and that the wood is regularly maintained. Teak, for example, was often used on the decks of ships, and works well as a bathtub material because of its resistance to rot. Most experts advocate for multiple layers of sealant on wooden bathtubs to provide continued protection against the wet-dry cycles that the tubs go through, which can often make the wood more textured than it initially was, causing hair or skin to get stuck in it.
For wood that's traditionally been oiled rather than sealed, like Japanese hinoki, sealing the wood cuts off its notorious scent, but allows it to constantly dry and then swell, ultimately causing leakage and staining. To avoid this, it's best to keep the bathtub out of direct sunlight, apply sunflower oil to all of the tub surfaces, and keep the moisture level constant by using a lid or cover over the tub when it's not in use.

Get the Dwell Newsletter
Be the first to see our latest home tours, design news, and more.
Sours: https://www.dwell.com/article/water-resistant-wood-for-bathroom-kitchen-exterior-ae870ec6
Bathroom Remodeling Ideas For Cedar Valley
You know your bathroom is due for an upgrade, but where do you start? Designing a custom remodel provides you plenty of freedom, but the idea of having to make dozens of decisions may also feel a bit daunting.
The best place to start when planning your bathroom makeover in Cedar Valley is clearly identifying what you hope to accomplish and determining how much you want to spend on the remodel. Whether your project is focused on refreshing the space with a new design aesthetic, adding square footage to accommodate more users or completely changing the layout for better function, the goal of your remodel will drive your subsequent decisions about layout, style and features.
Bathroom Layout Ideas
Using your bathroom remodeling budget and project priorities as your parameters, you can start creating a more concrete vision for your upgrade with your design-build remodeling team.
One of the first decisions you'll have to make is what kind of bathroom layout you want. If you're giving your bathroom a simple refresh, you'll likely maintain your current floorplan and the location of your main bathroom components, such as the bathtub, shower, vanity and toilet. Reconfiguring or expanding the space requires a much greater scope of work and significantly increases your bathroom remodeling cost. However, it also makes the room look and feel brand new. Here are couple common bathroom layouts to use:
1. Powder Rooms
A half-bathroom, or powder room, often contains only a toilet and sink, not leaving much room for creativity when it comes to layout. Keep in mind the space should be at least 3- to 4-feet wide and 6- to 8-feet long to create comfortable access.
2. Three-Quarter Bathrooms
Your three-quarter bathroom includes a sink, toilet and shower. The standard layout, which also is the most efficient, has the shower unit at the end of the room, facing the door. The sink, or vanity, and toilet are placed up against the side wall with enough clearance for the door to open.
3. Full Three-in-a-Row Bathroom
In this bathroom layout, you line up your bathtub, toilet and double-sink vanity, committing to the idea of one plumbing wall. However, the bathtub and toilet are separated with a pocket door, building in privacy and enabling two or more people to use the space at once. This is a good option for a guest bathroom or a shared children's bathroom.
4. Expansive Master Bathroom
Master bathrooms typically include a walk-in shower, toilet, bathtub and vanity with two sinks. Yours may also have a sitting area, a fireplace or gas stove, a walk-in closet or other elements. You can close off the entire bathroom from your bedroom or go for an open concept, with the two spaces flowing into one another. It's still optimal to have a separate commode area with a pocket door.
Bathroom Styles for Remodeling
Next, you'll want to select a bathroom style, as that will impact several architectural and design elements and the types of fixtures that are appropriate. There are numerous types of bathroom design styles, but they generally can be organized into a couple main categories:
1. Modern
Sleek, streamlined and minimalistic, modern bathroom designs emphasize strong horizontal lines. With few decorative details, the focus is on the architecture. Modern, or contemporary, bathrooms often feature black, white or neutrals, with pops of color incorporate through modern art pieces, towels or shower curtains. Minimalist faucets, frameless mirrors, floating vanities and freestanding bathtubs are hallmarks of the modern bathroom style.
2. Traditional
The traditional bathroom style is comfortable and classically elegant. In contrast to the modern style, classic bathroom designs involve plenty of decorative detail, as seen through furniture-style vanities, antique-style lights, wainscoting, wallpaper and ornamental crown molding. For traditional bathroom colors, consider pale shades of blue and green; for a richer look, go with wood finishes complemented by deep shades of brown, blue, gray and plum.
3. Transitional
Transitional bathrooms generally blend various architectural and design elements from both traditional and contemporary bathrooms. They offer plenty of creative freedom for you to pick and choose what features you like, and include a few eclectic choices as well. Transitional bathrooms tend to feature soft and subtle colors, with stone, marble and quartz incorporated into counters, walls and floors. Subway tile, glass shower enclosures, shaker-style cabinetry and a pedestal bathtub are other suitable choices for a transitional bathroom.
While your bathroom is likely to fall into the modern, classic or transitional camp, there are a plethora of distinct bathroom aesthetics you can choose from. Other styles include farmhouse, coastal/beach, rustic, Mediterranean, spa, craftsman, French country, shabby-chic, Scandinavian, industrial and Southwestern.
Trending Bathroom Features
Finally, you will choose what individual features to incorporate into your bathroom remodel in Cedar Valley. Your budget, design aesthetic, and the size and layout of the space will dictate the type and quality of fixtures and finishes you select. Here are some increasingly popular bathroom features to consider for your upgrade:
1. Standalone Bathtub
Standalone tubs are luxurious and visually appealing, and you can find a model with the color, shape and size to fit into nearly any bathroom style.
2. Built-in Cabinetry
Adequate storage is an essential part of a clean, uncluttered and organized space. Built-in cabinetry provides an effective storage solution that can be customized to your needs.
3. Radiant Floor Heating
When remodeling, enhance the comfort of your bathroom with in-floor heating under your ceramic, porcelain or stone tiles.
4. Small Fireplace
Nothing says luxury like soaking in a tub beside a small fireplace. If your upscale bathroom makeover can't accommodate a working fireplace, consider a gas stove or other attractive heat source.
5. Open Showers
Open showers started as a space-saving measure but are now trending, particularly for modern bathrooms with a minimalistic design.
6. Coffee-Table Style Vanities
Don't shy away from being creative with your bathroom vanity or storage solutions. Vanities with a coffee-table-inspired look are increasingly popular.
7. Feature Lights
You can significantly impact the ambience and style of your bathroom by approaching your lighting from a design perspective. Feature lights will elevate your Cedar Valley bathroom remodel, both in function and form.
Remodeling Your Northern Iowa Bathroom
When you're upgrading a bathroom in Cedar Valley, there are numerous decisions to make, from the general layout and design style to each major component and small detail. Your remodeling experience can be more streamlined and efficient when the people guiding you through the decision-making process are on the same team as the people who will construct the project. That's what you get at Home Indeed. Our designers and project managers are all Home Indeed employees, rather than contractors or consultants, so you can access the benefits of working with one dedicated team of professionals from start to finish.
You may also like: How Long Does a Bathroom Remodel Take in Cedar Falls, IA?
Sours: https://blog.homeindeed.net/bathroom-remodeling-ideas-for-cedar-valley
The Modern Wood Bathroom
Reading Time: 3 minutes
Wood surfaces are a comfort and warm addition even to bathrooms. Here are some examples on how to proceed when planning your modern bathroom remodel.
***
When you think about designing your bathroom, the last material that you'd want to use is wood, correct? Wood and wet floors aren't a great combination, you might assume, especially in a room that may not have the best ventilation in your home.
I'm here to argue something completely unexpected. Wood, when chosen carefully, can be a wonderful option for a modern bathroom. It is not only a surprisingly elegant choice, but it's a worthwhile investment as well. With the right wood, you'll create a seamless, safe, and long-lasting backdrop for your interior design choices, but one that is especially aligned with contemporary sustainability standards and an outstandingly up-to-date look and feel.
In this article, we'll explore all of the ways that wood can augment your bathroom, from shower tiles to siding, from floors to accent furniture.
Bathroom Wood Stats
Made from: Teak, Cedar, Douglas Fir, Pine
Production: Cut, sawn, and finished into planks, tiles, or wall siding
Common color spectrum: Light, natural shades
Stability: Depends on the wood. For specifics, always talk to your vendor about your preferred wood, and how you're planning to install it.
From Ship to Sanctuary
If you want wood in your bathroom, start with the idea of a boat. Think about it – for thousands of years, boats were weather-safe and rot-resistant, and they were made with wood. This was the case not only for large, seaworthy vessels like ships, but for smaller boats meant for traversing rivers and lakes, like canoes, kayaks, and pontoons.
So what woods are most popular in ship-building?
Teak, known for its low shrinkage in changing weather and its high resistance to rot, fungi and mildew, is one of the only hardwoods that has the right qualities for wet conditions. It's still the most-used material for boat decking today, and has natural anti-slip properties. As well, teak doesn't actually need to be covered up with a lot of varnish. It looks lovely when it is oiled, and still retains the same qualities.
Softwoods like cedar, pine, and Douglas fir are also wonderful options for a bathroom, especially as siding and ceilings. Cedar in particular works really well in rooms that manage a lot of steam, such as shower rooms, because its natural fragrances are released, and it also has a very low shrinkage factor, superior to all other coniferous woods in its resistance to warping, twisting and checking.
From Modern to Historic
Modern bathrooms benefit from woods on all surfaces. In historic homes, try a softwood floor like pine wood or laminate planks* in the bathroom, extending your hallway into this space for a coordinated and streamlined look. Make sure you line your bathroom with 15-pound tar paper, however, under the flooring. Although the wood itself should not warp or crack, any drips through the planks may affect your underflooring, especially if it is made of older materials. A careful application of tar paper should prevent any damage.
(*For laminates in bathrooms, some are more sturdy than others, and sometimes warranties don't cover use in high-moisture areas. Always have a clear conversation with your vendor about using laminates in these kinds of areas. It's a good guideline for all wood products when it comes to high moisture.).
For a contemporary interior design look for your shower or for a wet room, line it with teak tiles. Less slippery than regular tiles or concrete, teak tiles look sharp and it's almost as if they were made for this purpose. You may have to peruse options in teak decking to find the right ones, but they are adaptable for this reason.
Cedar Cladding in Bathrooms
Try cedar siding or a vaulted ceiling using cedar planks for a wooded habitat. A cedar interior can be beautiful, and it can make your bathroom feel like a sauna. Although water-resistant drywalls are often placed under wood siding, they aren't always necessary when you're using a high quality softwood, so check the manufacturers' recommendations for more information if you're looking to try it out.
Cedar not only holds moisture well, but it also has a retro look to it, making it a great choice for a modern home. As well, siding can be installed horizontally, vertically or even diagonally, each providing a distinctly different look.
Wood Bathroom Accents
Finally, add wood accents in your bathroom to make it pop. I like mixing and matching different woods, from furniture to towel racks, for a more modern and eclectic look. Don't be afraid of bringing in recycled wood furniture instead of standard cabinets and counters for a more up-to-date look.
Wood is a Favorite Surface
When it comes to modern living, wood is my personal favourite choice for the bathroom. It's not just gorgeous and calming, but compared to other bathroom products, it's very sustainable. Wood has the lowest impact on air and water quality of all building materials, and it creates a wonderful feeling of comfort. From top to bottom, wood works.
Shop All Waterproof Wood Flooring
Loading...
---
Lisa Michelle
Lisa Michelle is an editor, lifestyle writer, and novelist. She's also an avid traveler, lover of animals, and admitted Anglophile.
---
Sours: https://www.builddirect.com/blog/the-modern-bathroom-wood/
DIY Bathroom Decorating Ideas - Storage Solutions \u0026 More
DIY Soft Cedar Bath Mat
close
Sharing Your Own Images
Who can share images?
You! Anyone who is a registered and logged in user.
What should I share?
Please share images that will help other visitors. For example:
Images that highlight a article's features ("Here are the controls on this music player", "See the clasp for this necklace", "Look at the box this came in")
Images showing someone using a product ("Here I am wearing this scarf", "Install the ink cartridge here")
Images related to a topic ("My dog Skipper", "A great outfit", "Our family at Yellowstone", "How to glue a chair using a cabinet clamp")
Images that show how a product performs ("I took this picture with this camera", "This shirt shrunk in the wash", "The saw blade after 100 cuts")
Images that give a sense of the size of the product ("This refrigerator is actually 6' tall", "A cellphone the size of a credit card")
Do include captions for your images. While not required, they provide context for your images. Additionally, you can use the Image Notes feature to highlight one or more interesting areas in your image. Everyone will see your notes when they roll over your image.
What shouldn't I share?
Behave as if you were a guest at a friend's dinner party: please treat the Prime Publishing community with respect. Do not share:
Profane, obscene, or spiteful images, or any images with nudity
Images to which you do not own the intellectual property rights
Images featuring phone numbers, mail addresses, or URLs. You can watermark an image with copyright information.
Images featuring availability, price, or alternative ordering/shipping information
Images featuring external Web sites, contests, or other solicitations
Any personal information about children under 13
Images with automobile license plates that are prominent and easily read (pictures with license plates that have been fuzzed out or that otherwise cannot be read are acceptable).
The same guidelines apply to your captions and notes.
What image formats and sizes are supported?
We support JPEG, GIF and PNG images. Files must be no more than 1MB. Both the image height and the image width must be between 60 and 3500 pixels.
Instead of uploading an image, can I just enter a link to an image?
No, all images must be uploaded to Prime Publishing. This ensures your image is always available.
How long does it take to upload an image?
The time varies depending on the speed of your Internet connection and the size of the image file. For a 400KB image, for example, you should expect 2 to 4 minutes over a 56KB modem and under 1 minute for DSL or cable modem.
Where will my image appear?
Generally your image will appear where you uploaded it: in the article image gallery.
Who owns the images I upload?
The rights owner of the image continues to own the image; uploading your image to Prime Publishing does not transfer ownership.
close
Sours: https://www.diyideacenter.com/DIY-Bathroom-Ideas/DIY-Soft-Cedar-Bath-Mat
Bathroom ideas cedar
12 Simple Bathroom Ideas
Bathrooms are small spaces, but it's amazing what you can do here to spruce them up.  Because they are smaller than other rooms in the house, every little detail counts.
Here are 12 simple bathroom ideas.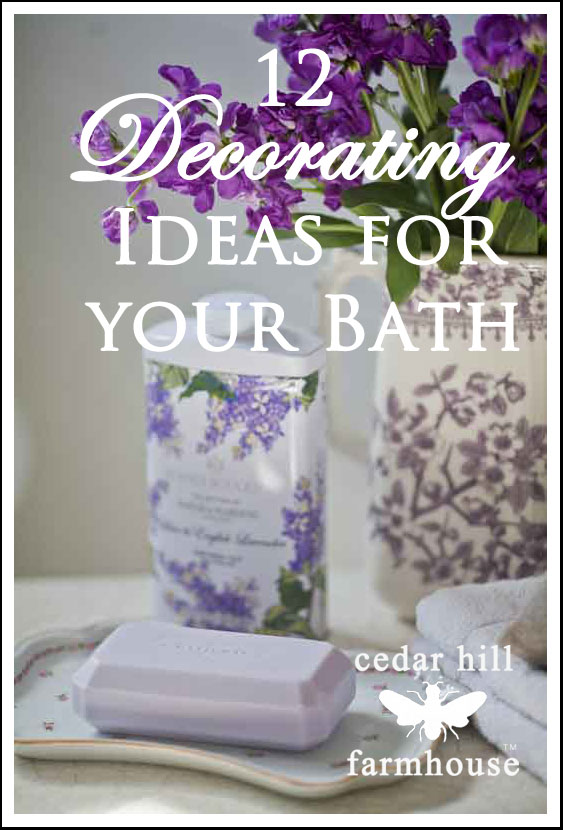 1. Crystal pitcher used as a vase to hold fresh Peonies
2. Vintage trophy to hold soaps and bath scrubs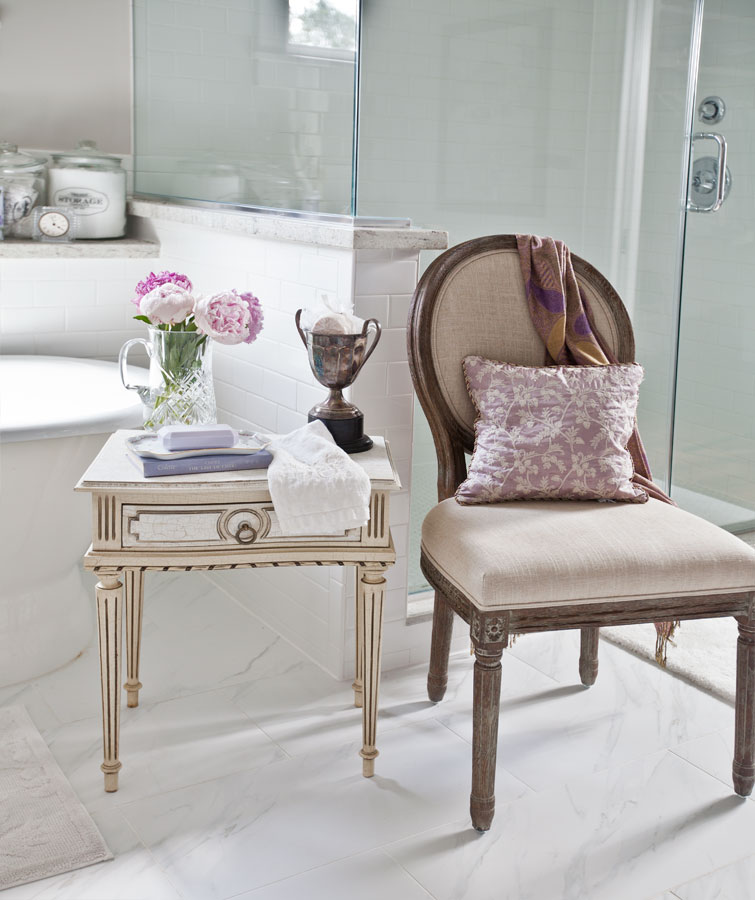 3. Chair in bath (great to changing clothes or to hold towels.)
4. Small table used to old soap and towels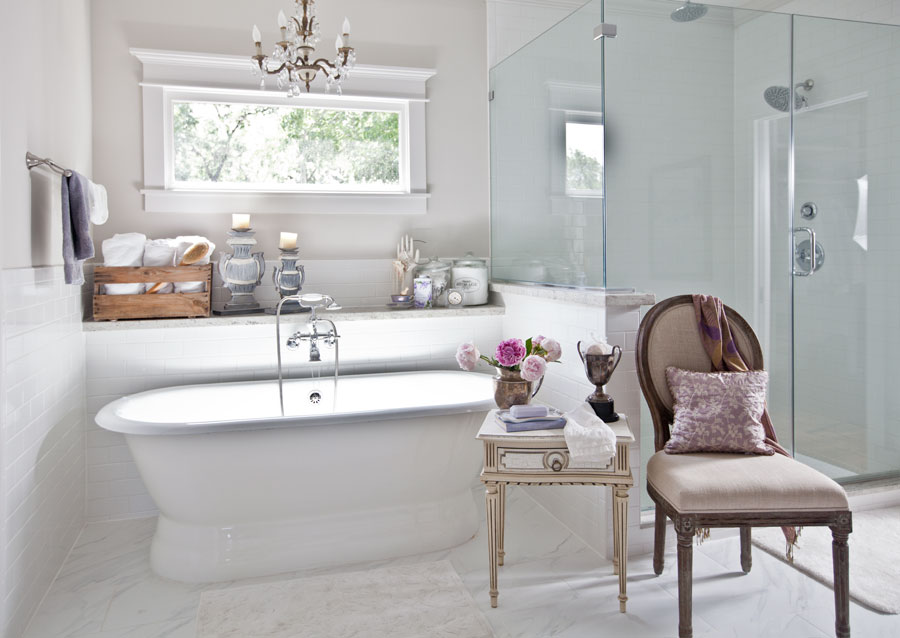 5. Decorative plate used to hold lilac scented soap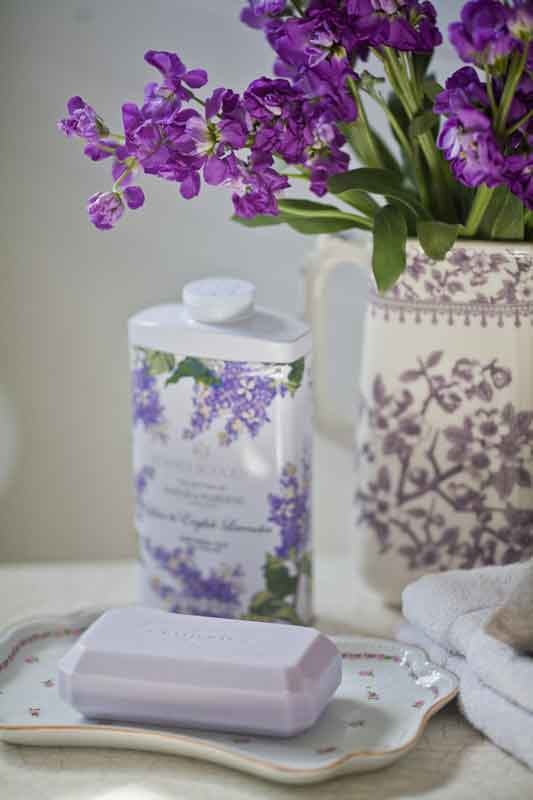 6. Edison light in lamp to use for a night light when a regular bulb wold be too much.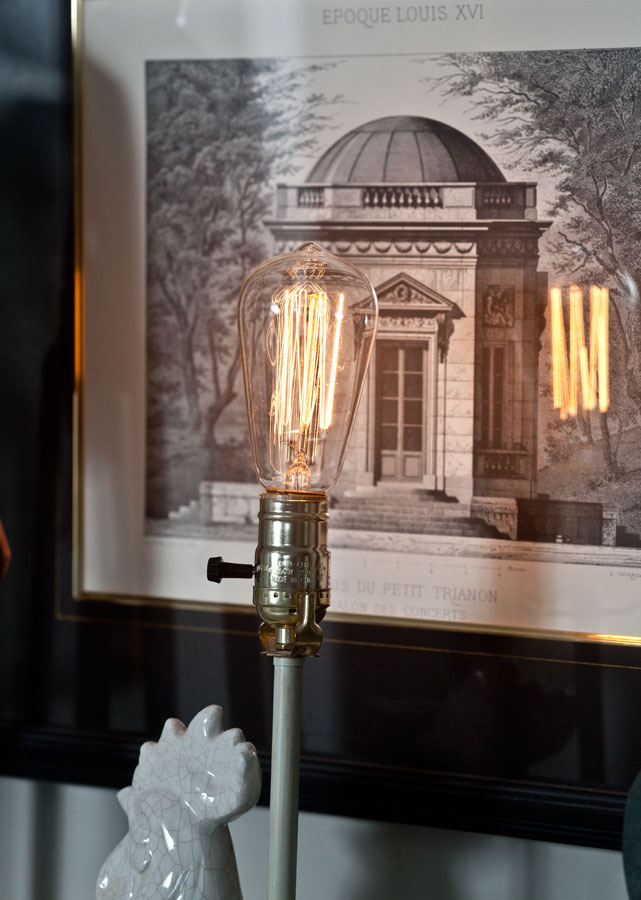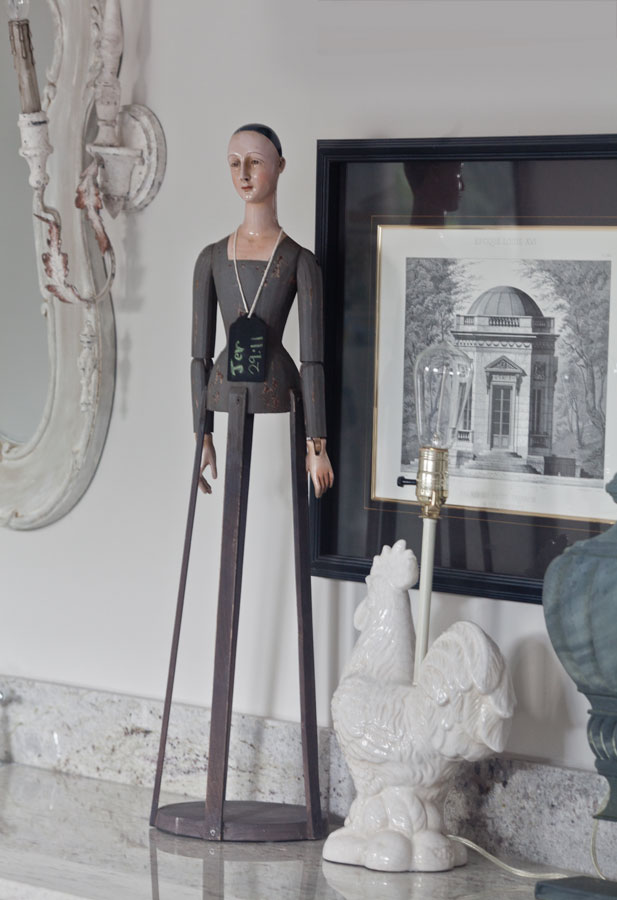 7. Smaller mirrors over sinks providing more room for artwork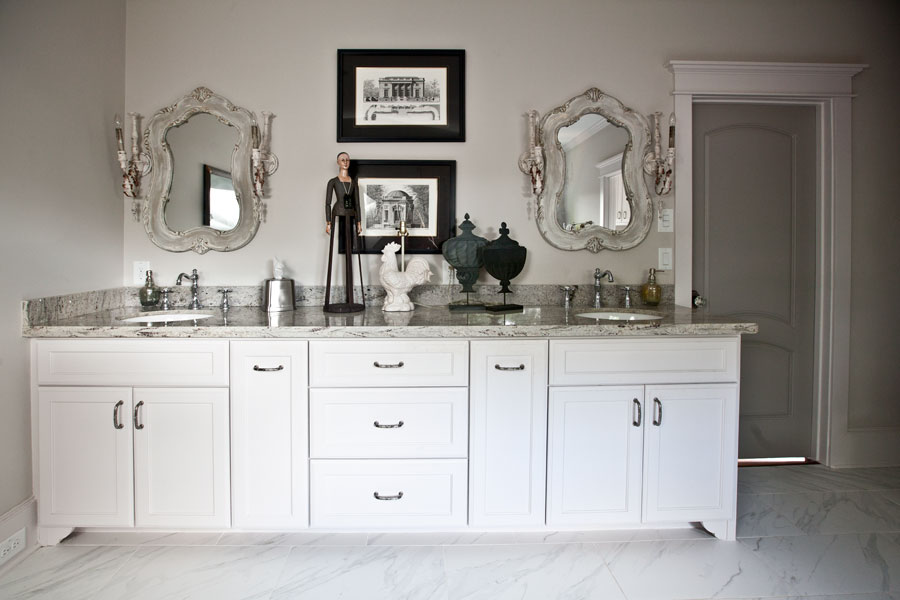 8. Using an armoire as a linen closet and for a full-length mirror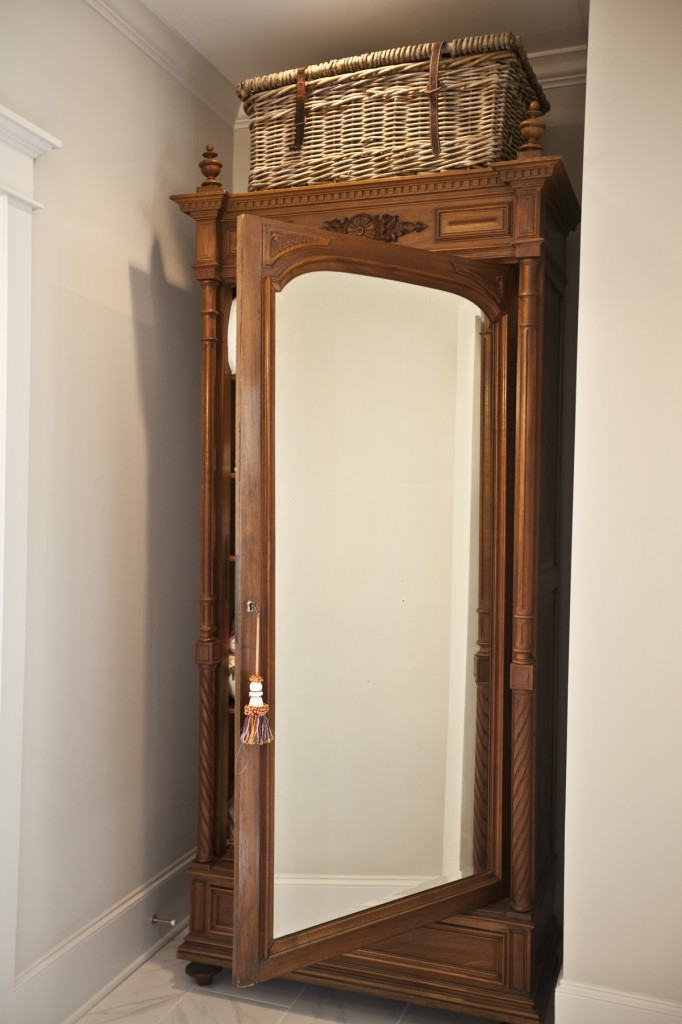 9. Hidden plugs and storage for hair dryer and toothbrushes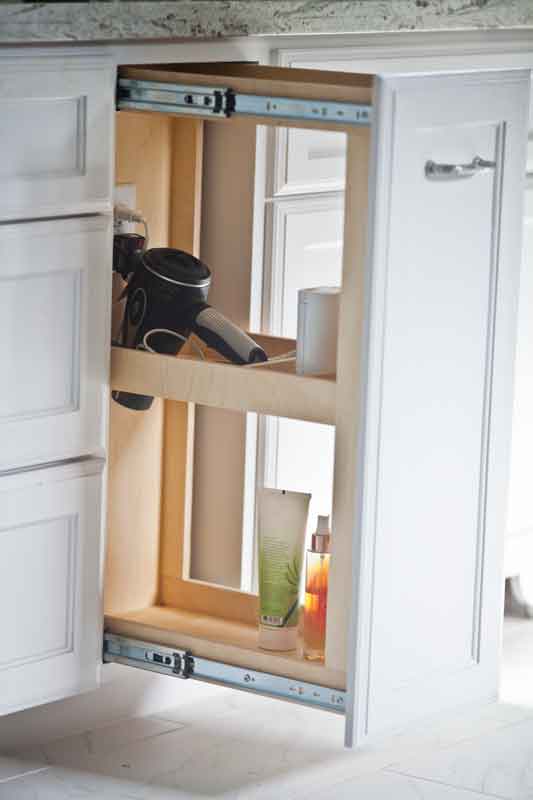 10. Storing bath salts in big glass jars (use a tea cup as a scoop)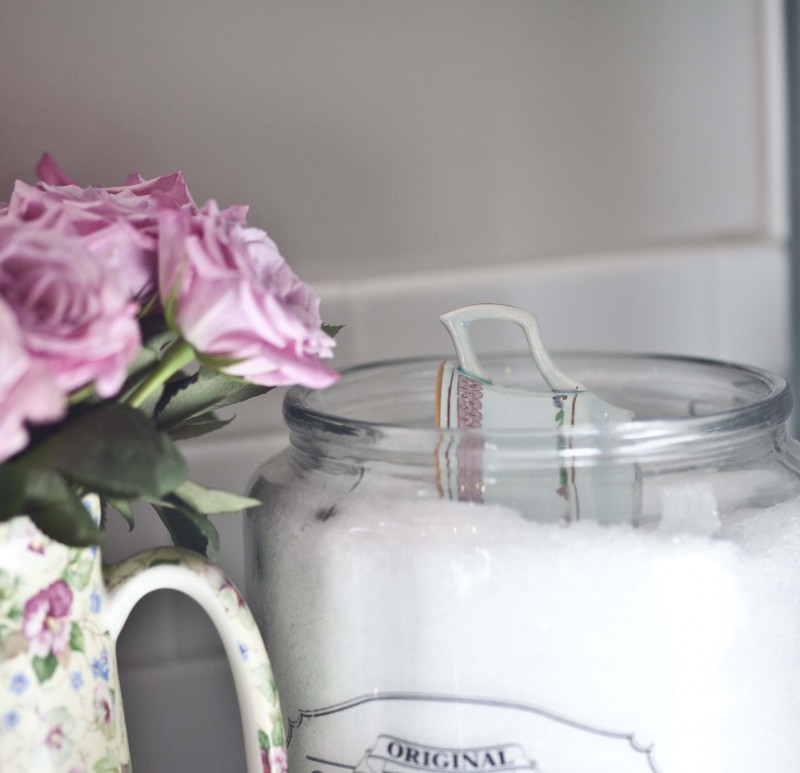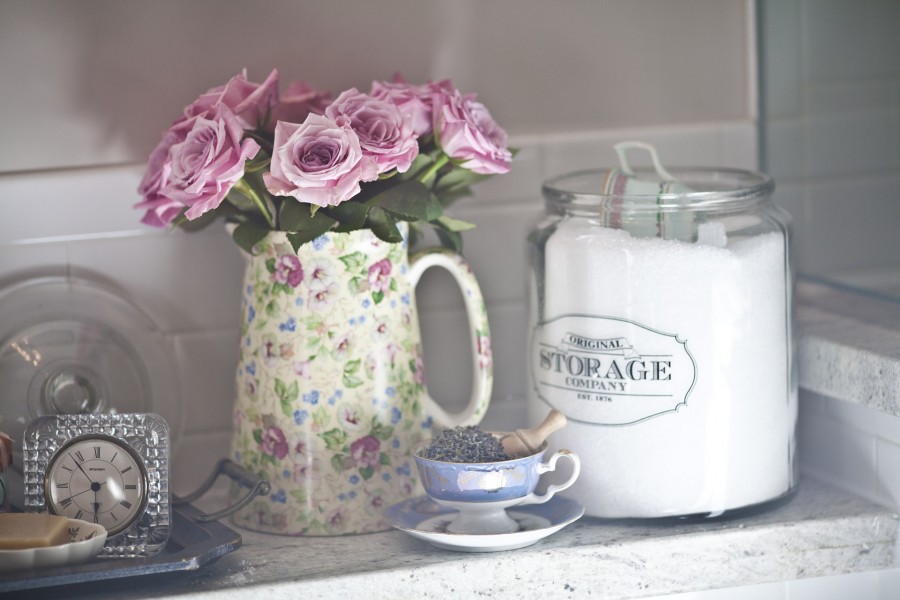 11. Using a vintage chandelier in the bathroom. (Check with a licensed electrician first.)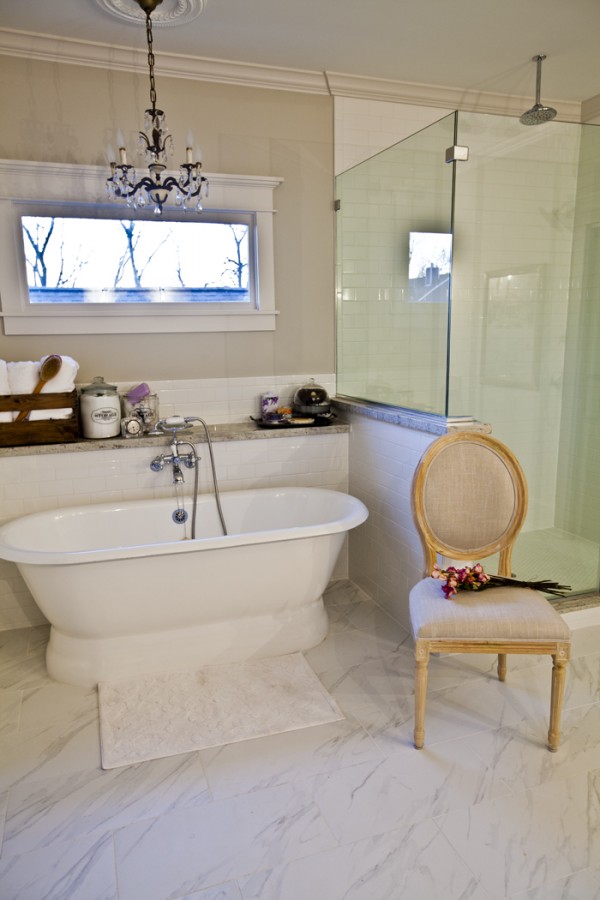 12. Use decorative hooks to hang fluffy robes.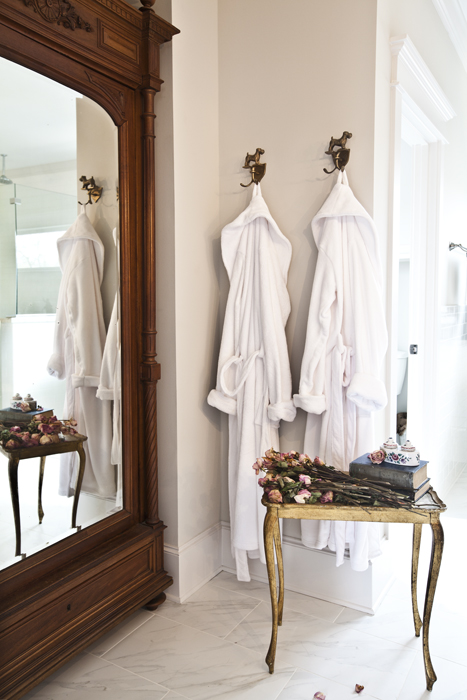 So those are my bathroom ideas, what are yours?
Get my ebook, 8 Ways to Add Farmhouse French Style and 3 more bonus PDFs, and my emails... it's all FREE!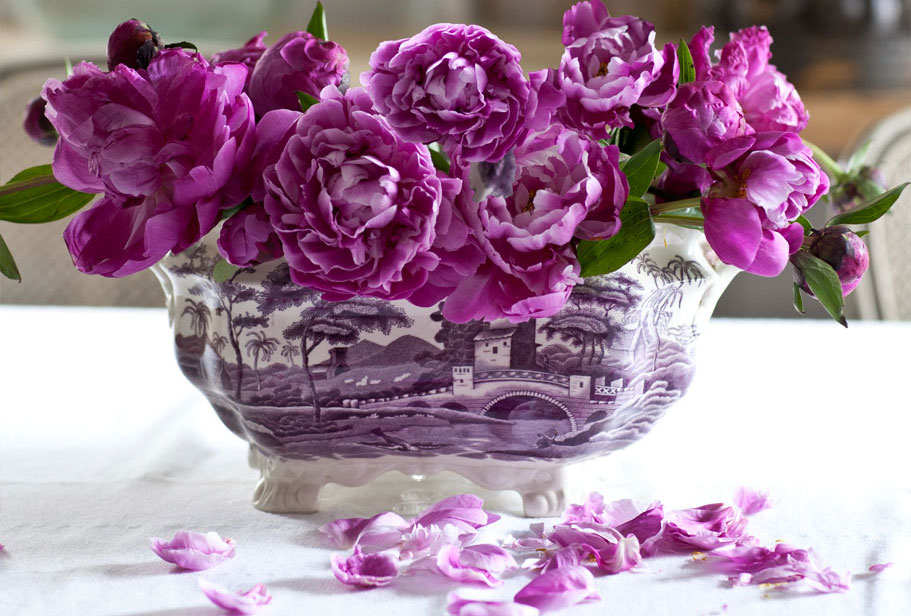 CEDAR HILL FARMHOUSE - updated country French style
Your information will never be shared or sold to a 3rd party.
Filed Under: accessorizing, Project
Sours: https://cedarhillfarmhouse.com/12-simple-bathroom-ideas/
The Colorful Eastern Red Cedar Cutting Board
6 Wood Bathroom Design Ideas
Bathrooms are often comparable to kitchens when it comes to creating value and enjoyment in your home—you not only want it to look nice and clean but also feature today's modern touches and amenities. When designing or remodeling your bathroom, the use of wood, like pine or cedar, has been a popular trend among homeowners and commercial property builders alike.
As with any other room in your house, high quality wood can instantly turn your bathroom into a warm and cozy retreat. Just think of taking a bubble bath surrounded by cedar log siding or taking a mirror selfie with a shiplap backdrop.
Whether you're planning for a luxurious master bathroom or want to spruce up a powder room, there are many different ways you can incorporate wood elements into your bathroom. Check out our gallery below to see some of the best wood bathrooms our customers have built, showcasing a variety of vanities, tubs, showers, and more.
Cozy Bathroom with Log Siding
When you walk into this cozy bathroom, you can instantly feel the warmth of Northern Log's 2x8 pine log siding that's been pre-stained chestnut. To the right is a vessel sink that sits on top of the bathroom countertop and a circle mirror on the wall. A large standing shower is on the left. Pine D-trim completes the full log look of this bathroom.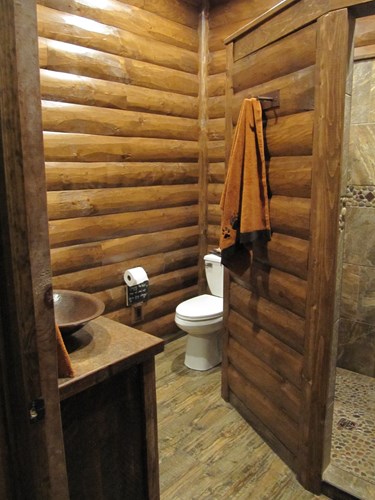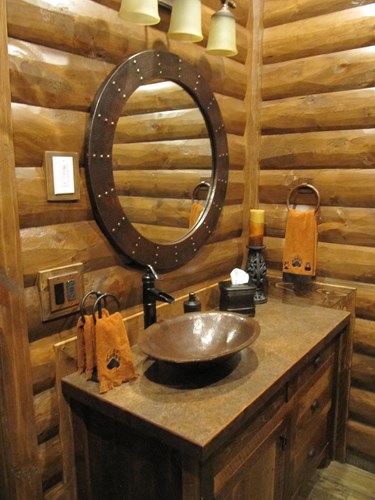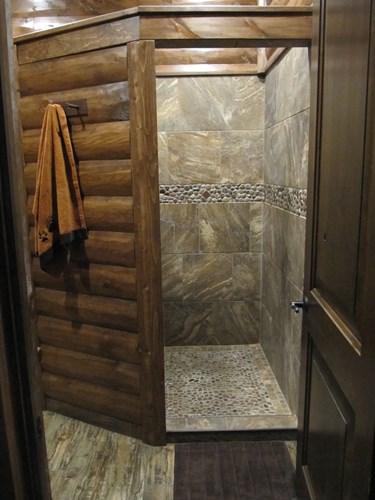 Master Bathroom with Flare Bottom Trees
This large master bathroom is the perfect escape after a long day. The 3x8 hand hewn pine log siding is bright and welcoming and has a hand-peeled look that gives this bathroom its beautiful, natural ambiance. Now, if that doesn't make you feel like you just stepped into a spa, then the gigantic soaking tub and separate standing shower will.
Additionally, there are several flare bottom trees used throughout the bathroom. Perhaps most notable is the flare bottom tree used as the sink base. Another one is positioned perfectly next to the bathtub, so you have a dry place to put your book (or glass of wine!) when you're taking a bubble bath.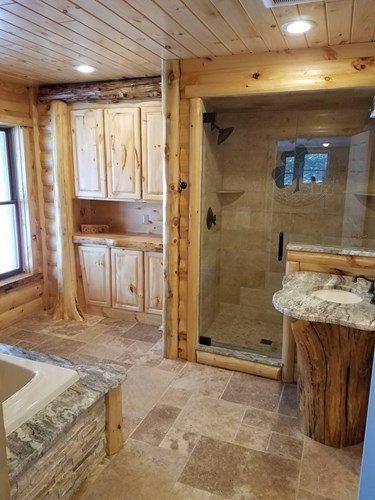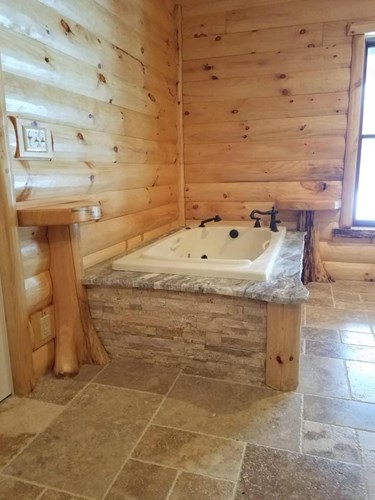 Lake House Bathroom
Imagine coming in from a day at the lake to rinse off in the shower in this gorgeous lake house bathroom. As shown below, this bathroom features a double sink vanity with hanging light fixtures that immediately draw you in. A mixture of barn wood siding and stone accents are used to give this bathroom its modern, rustic look.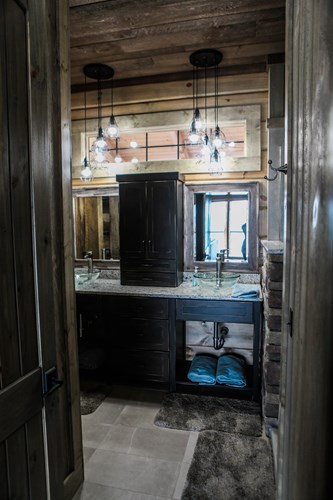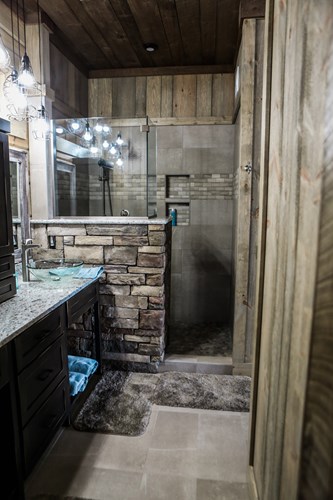 Rustic Barn Wood Powder Room
This powder room features Northern Log's circle-sawn barn wood in weathered red. The circle-sawn texture is created by sawmills leaving circular blade markings on the face of the board to create a rough texture in the graining patterns. Adding to this bathroom's rustic charm is cowboy steel wainscoting and a steel mirror and wash tub.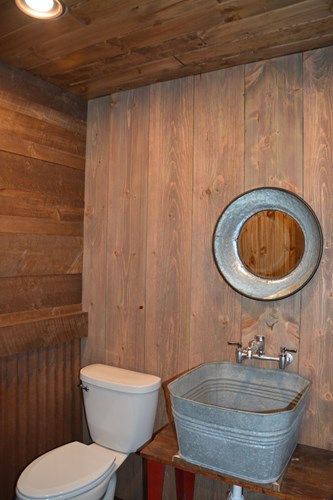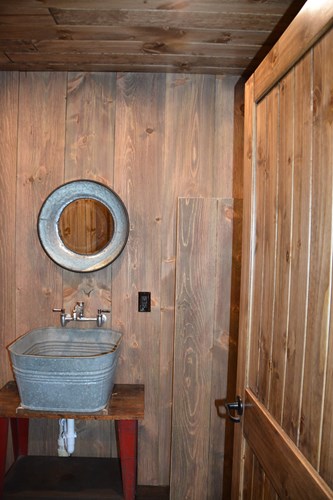 Shiplap Bathroom
Fans of Chip and Joanna Gaines will want to pay special attention to this bathroom. These bathroom walls feature Northern Log's 8" shiplap in weathered grey. A white sink and vanity complete this bathroom, giving it a simple, natural look.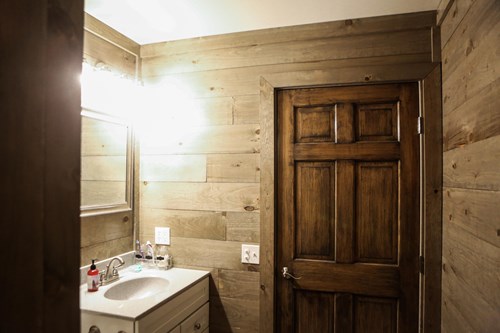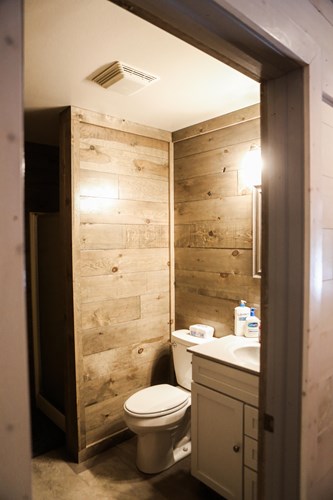 Commercial Restroom
Northern Log regularly provides cedar and pine timbers, log siding, and barn wood for construction companies, contractors, and commercial property owners. Such was the case for the 4-H Leaders Building project in Caro, Michigan, which included two restrooms. The women's restroom (shown on the left) features Northern Log's 8" whitewash shiplap, while we installed tongue and groove paneling in the men's room (shown on the right). For a touch of rustic charm, both restrooms have silver saddle steel wainscoting.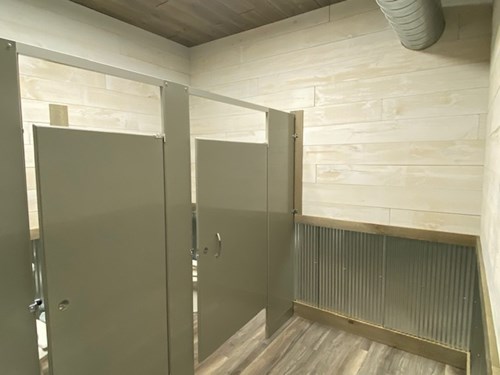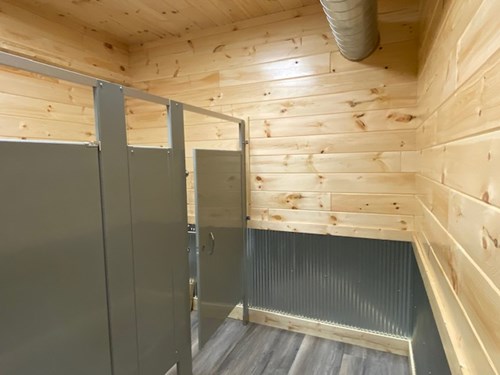 Protect the Wood in Your Bathroom
While some may think that it's counter-intuitive to install wood in a room that's susceptible to moisture and humidity, it can actually be ideal for nearly any location—wet or dry—if the proper precautions are taken.
You'll want to make sure that the wood is fully sealed on all four sides—even the ends that aren't exposed. Northern Log can pre-finish or pre-stain your wood to ensure that it has the properties necessary to protect and preserve it for many years to come.
Additionally, if wood paneling is used on the walls or ceiling in a bathroom, especially one with a bathtub or shower, be sure to install a fan for ventilation. This will help protect the wood from warping, as well as prevent mold or mildew from growing.
Design Your Dream Wood Bathroom
As you can see, there are many different styles to consider when remodeling your bathroom or building one from the ground up. Whether you choose a modern or rustic look, we can help you create a natural ambience with our wood products, sourced from Michigan. From shiplap walls to a wood paneling ceiling or something more custom, we have a variety of log styles and wood stain colors to help create your dream bathroom. Contact us today for advice on selecting the right wood, finish, and features for your wood bathroom.
Sours: https://www.northernlogsupply.com/log-looks/posts/6-wood-bathroom-design-ideas/
Similar news:
.
30
31
32
33
34