Drifting Sand
It's hard to avoid the water misters on the sidewalks of downtown Palm Springs, especially when those sidewalks are full of people, mostly men, by all appearances gay men, in various states of undress. Looking at Weedmaps, which is much too busy for my eyes, I map my location (Thai food restaurant) to the nearest, and the area's only, dispensary. (Today's banner across the top of the Weedmaps website reads: HI, NY! IT SEEMSFARBUTLEGALIZATION IS CLOSE. GETWEEDFREED).
On a short solo road trip to Joshua Tree, I decided at the last minute to turn off onto Hwy 111 toward Palm Springs for research. Before I checked Weedmaps I learned from a Facebook friend that this would be the only location in the area. There are numerous delivery services, but only one walk-in dispensary.
I drive about three miles outside of downtown and come across a white building. All the parking spaces outside have corresponding placards noting that parking is for patients only, which seems odd because the nearest buildings are across a small driveway and the businesses couldn't appear more separate. A young woman is outside the door making a phone call while a man waits for her to finish. I open the heavy white door and step in.
The smell of marijuana is overwhelming and I realize that in most if not all the other dispensaries I've been in, I don't remember the aroma being so strong in the lobby. When I walk in I'm greeted by the sound of gunfire coming from a big screen television I must walk past to get to the receptionist, a blonde, blue-eyed woman wearing a black baseball cap with marijuana leaf patches all over it. The small window opens and she greets me with a smile. She establishes I'm a new customer and I get the clipboard and four pages of paperwork to sign and initial.
Wicker chairs are mixed in with folding chairs and I seat myself on one of the latter. An ancient green throw rug covers a portion of a white-tiled floor. The coffee table offerings are business cards and copies of Gardener's Digest. This waiting room must have once served as a dentist or doctor's office. I've never seen bathrooms off the waiting room of a dispensary before, and here, there are two.
A trickling meditative water fountain does nothing to mitigate the gunfire and banter of the movie being shown, which I have to look up later (This Is the End, with Seth Rogen and James Franco, et al). The people I'd seen outside walk in, as well as several others. It's 1:30 p.m. on a Monday, a time I've never been to a dispensary, and the place is hopping.
When I return the paperwork, the receptionist asks, "Is this your first time at a dispensary?" I reply no, then wish I'd said yes, just to see what kind of extra tour and spiel I might get.
I walk around the waiting room, noticing the preponderance of particular iconography. Porcelain cups. Multiple Buddhas. Bamboo plants. Their glass case contains a few marijuana-related art pieces but it's spare, leaning more towards the Asian-themed décor.
The usual wait time requires a person leave the buying room before another is buzzed in. My name is called, which is slightly disconcerting, and I'm buzzed behind one door. For a moment I'm standing in a vestibule with only Strainhunters.com posters on the walls. Another buzz and I enter the buying room.
Four budtenders are behind the counter in what is a huge buying room. I'm ushered toward Miguel. He hands me a several page menu, paper in plastic covers. He is soft-spoken but self-assured. I decide to engage him in a conversation about strains to see how different his take will be than the last budtender I spoke with in Hollywood. When I say, "I'm a writer" to Miguel, he nods knowingly and talks about the endocannabinoid system and strains that favor creativity. "I read a lot of Wikipedia," he adds.
Because of his focused attention on me, and because I am alone on this excursion, it's difficult to pull away and take in all the details of this buying room, but I do notice the countertops messy with shake, the neon marijuana leaf on the wall, and the Obama CHANGE poster modified to show smoke coming out of the president's mouth like he's just taken a hit off a big joint. Many of the usual offerings are present: chews; lozenges; cookies and other edibles; wax; glass pipes (no bongs that I can see); and accoutrements, such as plastic grinders. A jar of dog biscuits is on the countertop and labeled as such, with the important notation NON-MEDICATED. Next to it are paper flyers requesting I like the dispensary on Facebook. A red and white sign on the wall admonishes STOPARRESTINGMEDICALMARIJUANAPATIENTS.
The sheer amount of patients coming in and out of the buying room makes me wish I could sit in a corner and watch every transaction, as it already feels so different from Los Angeles dispensaries. The vibe is looser, the customers more laid back and plentiful. Is it related to the landscape just outside the door, with views of the San Jacinto Mountains and clear blue skies, versus the dirty sidewalks and imposing buildings I'm used to seeing in Los Angeles? I leave sooner than I'd like and sit in the parking lot for a moment writing notes. Someone opens a car door and gets out, headed for that white door. Cars pull up. People walk out the white door and get in cars to leave. The bright hot sun makes it difficult to write in the sweltering car, and I'm conscious there are probably cameras outside watching the parking lot. I drive a few miles away and park in the shade. When I mention on Facebook that I'm in Palm Springs doing research, a friend replies, "Oooh, post White Party. Should be a fascinating crowd of hungover, exhausted half-clad, hot homosexuals! Enjoy that (winking face emoji)." When I look back again at the dispensary page on Weedmaps, their Announcement box reads, WELCOMEALLVISITORSFORWHITEPARTYWEEKEND. STOP & CHECKOUTOURMEDS. YOU WON'T BE DISAPPOINTED. The crowded sidewalks and excessive topless-ness in Palms Springs now make slightly more sense.
My research finished, I drive away from town. The road signs heading toward Joshua Tree read, CAUTION: WATCHFORDRIFTINGSAND, which captures exactly the feeling I have as I head away from the city toward unpaved roads and nights shot full of stars.
As little as $1 a month ($12 a year!) goes a long way towards supporting our editorial staff and contributors while keeping us ad-free. Become a McSweeney's Internet Tendency patron today.
Become a patron
Sours: https://www.mcsweeneys.net/articles/drifting-sand
Medical marijuana patients go to third-party websites for information
Patients in Ohio's medical marijuana program say the information they find on legal marijuana dispensaries, cannabis products and prices come not from the state government or marijuana industry, but from a series of third-party websites run mostly by out-of-state companies.
Sites such as WeedMaps, Leafly and IHeartJane boast directories of places to buy medicinal cannabis. They aren't all the same; Leafly, for example, offers reviews of specific products and strains of marijuana. IHeartJane lets users search for reviews of specific brands and patients can filter dispensaries to find those owned by veterans or members of minority groups. But all of the sites provide a clearinghouse for information on marijuana products.
The cannabis-focused media site OhioCannabis.com includes a list of Ohio dispensaries along with news and other information about the industry. The site also includes a directory of doctors who write marijuana recommendations and a ratings system for dispensaries.
"That's what I've done since the beginning is be a resource for patients," OhioCannabis.com founder Johnny Lutz said.
The sites "serve a purpose since dispensary menus often do not provide details like THC/CBD content," Mary Jane Borden, co-founder of the cannabis advocacy organization Ohio Rights Group, said in an email.
Though some patients find such resources useful, other marijuana card holders complain that information listed on third-party sites is sometimes out of date. The sites are largely unregulated by state agencies, but the information provided by Ohio companies still needs to follow the state's strict advertising rules. Third-party sites also have been accused of promoting black-market marijuana operations, although they have pledged to stop.
Patients say they have found specific products listed on dispensary menus posted on third-party sites, but then visited those dispensaries to find those products sold out.
"It is not listed on a real-time basis," said Angelica Warren, a medical marijuana card holder and activist who lives in Westerville. "If a dispensary runs out of a product, it will still show it on the menu as available."
Borden agreed with that assessment.
"A product could be shown as available, which isn't, likely because dispensaries change their menus daily," she said.
Travis Rexroad, director of communications for the Irvine, California-based WeedMaps, disputed the notion that menus on the website are out of date. The site has software that lets dispensaries update menus in real time, he said, though he did acknowledge that some might not have the right software to keep their menus updated and accurate.
Socrates Rosenfeld, co-founder of the Santa Cruz, California-based IHeartJane, said his site has special software it developed specifically to ensure that the products listed on the site are up to date.
"That is a valid concern, and to be quite honest, that's what inspired us at IHeartJane to build what we've built," he said.
Brian Wingfield owns the Ohio Cannabis Company dispensary in Coshocton, which lists its menu and prices on WeedMaps. The dispensary updates the information posted there several times a day, he said.
"So it does have the most accurate and updated information," Wingfield said.
In at least one instance, state regulators admonished an Ohio company for a post on a third-party site.
On May 13, 2019, the Buckeye Botanicals dispensary in Jackson posted an advertisement on WeedMaps about availability of specific products. The ad also listed the contact information for an employee.
The Ohio Board of Pharmacy, which regulates dispensaries, sent Buckeye Botanicals a message stating the ad was not approved by state regulators, and the ad encouraged online interaction between patients and dispensary employees, which violates state law.
The pharmacy board directed Buckeye Botanicals to take corrective action and warned the company not to post such ads in the future.
A representative of Buckeye Botanicals did not respond to a message seeking comment about the state's warning.
The Ohio Cannabis Company recently started working with WeedMaps.
"We're mandated by the Ohio administrative code to publish our menu and prices," Wingfield said. "What the pharmacy board allowed was for us to put our information on that site."
Wingfield is confident that his prices are lower than most other dispensaries, and listing his prices on WeedMaps lets patients see that, he said. The site also gives his dispensary a larger online footprint.
"It tends to be that more people use WeedMaps than the other sites," he said.
Third-party directories are as old as the legal marijuana industry, and have at times been the subject of controversy.
WeedMaps, for example, once featured ads for unlicensed dispensaries.
Under pressure from regulators in California, the site agreed last summer to remove those ads and ban content from unlicensed sellers.
Leafly made a similar pledge in 2018.
@PatrickACooley
View Comments
Sours: https://www.dispatch.com/story/business/2020/12/31/medical-marijuana-patients-go-third-party-websites/4085402001/
MARY JANE'S TREEHOUSE
"
Licensed Marijuana Dispensary
This dispensary is licensed by the state of Oklahoma Medical Marijuana Administration. OMMA
About This Marijuana Dispensary
A Medical Marijuana Dispensary licensed in the state of Oklahoma by the OMMA.
Offering medical flower, edibles, and other cannabis products like extractions.
Please Contact Budscore.com at 866-781-9870 For Advertising
""Medical Marijuana Dispensary We are proud to be a cannabis product dispensary licensed by the state of Oklahoma. We strive to provide dedicated care, service, and top quality, premium grade marijuana products directly to our patients. Our mission is to provide our community with a safe and reliable resource for fulfilling their marijuana needs. We offer CBD oils, CBD products, and weed vape products.""
Budscore Overall Product Quality:
TBA
Overall Marijuana Dispensary Experience:
TBA
Information about All Oklahoma Licensed Marijuana Dispensaries
Oklahoma Medical Marijuana Authority (OMMA) website. The OMMA was established to oversee the medical marijuana program for the State of Oklahoma. It is responsible for licensing, regulating, and administering the program as authorized by state law. Operating under the Oklahoma State Department of Health, the primary goal is to ensure safe and responsible practices for the people of Oklahoma.
In June 2018, Oklahoma constituents approved a medical marijuana program by passing State Question 788.
The Oklahoma Medical Marijuana law authorizes any person who has been given a state-approved medical marijuana license to legally consume medical marijuana and possess up to 3 ounces on their body, 6 mature plants, 6 seedlings, 1 ounce of concentrates, 72 ounces of edibles, and a total of 8 ounces of cannabis in their private home.
The possession of up to 1.5 ounces of cannabis by someone who does not have a medical marijuana card will be classified as a misdemeanor offense punishable by a maximum fine of $400. Offenders who are caught with more than 1.5 ounces are subject to the state's existing laws.
The possession of drug paraphernalia remains illegal.Medical marijuana license holders are protected from prosecution if they are caught with paraphernalia, but non card holding offenders could actually receive jail time.
The OMMA Rules for Adult Patients to buy Medical Marijuana
The Oklahoma adult medical marijuana license costs $100 . The card is valid for two years from the date it is issued. Patients who are enrolled in Medicaid or Medicare are only required to pay $20.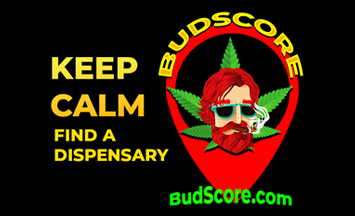 Budscore is a find weed near me and find marijuana dispensaries near me help site.
Payments must be made by a Visa, MasterCard, Discover credit or debit card, and patients are expected to pay an additional credit card processing fee. The processing and application fee is non-refundable. Even if the application is not approved, the fee will not be refunded. In order to apply, patients need to provide the following information:
Your Full name
Your Oklahoma Residence and mailing address
Your Date of birth
Phone number and email address
Physician information
Signature within 30 days of the application submission date
Rules Regarding The Purchase of CBD
There is no specific law in Oklahoma stating that hemp CBD oil is legal for non-medically qualified patients. … As of early 2020, the Oklahoma medical marijuana program is booming with over 175,000 patients approved and more than 2000 dispensaries issued legal licenses to sell cannabis."
Sours: https://budscore.com/places/dispensaries-2/mary-janes-treehouse/
Bodybuilder provozieren auf Fitness-Messe - Freude schenken - FIBO - Late Night Berlin - ProSieben
Download Top Images For Weedmaps New Logo On Picsunday,Mary Jane's House Of Grass Png Image
Are you searching for Transparent Background png images? You can download in a tap this free Top Images For Weedmaps New Logo On Picsunday,Mary Jane's House Of Grass. As you can see, there's no background.
License: Free for personal use only.
Commercial usage: Not allowed. The products or characters depicted in these images are © by their respective authors.
Similar Images
Mary Jane Medicinals Logo , Mary Jane's Medicinals Logo
Top Images For Yelp Logo For Email On Picsunday , Camisole
Top Images For Scp Logo On Picsunday , Scp Mostar
Top Images For G2a Logo On Picsunday , Crowns Esport
Top Images For Mac Tools Logo Vector On Picsunday , Silit Logo
Top Images For Suscribete Youtube On Picsunday , Graphics
Elias Chatzoudis Mary Jane
Ultimate Spider Man Peter Parker And Mary Jane , Mary Jane Watson Png
Top Images For Square Facecam Border On Picsunday , Parallel
Top Images For Prohibido Audifonos On Picsunday , Mobile Phone
Find Sol Selects On Weedmaps , Weedmaps
Top Images For Ariel La Sirenita 2 On Picsunday , Morgana
Starfire Marvel , Mary Jane Watson Render
Weedmaps , Png Weed Maps Logo
Top Images For Mermaid Tail Designs On Picsunday , Cape Cod Png
Sours: https://key0.cc/freepng/393050-Top-Images-For-Weedmaps-New-Logo-On-Picsunday-Mary-Jane-s-House-Of-Grass
Weedmaps mary jane
.
Mary Jane Berlin 2018 (Haschtag Aftermovie)
.
You will also be interested:
.
257
258
259
260
261