What is going on Gamers, so about 9-10 months ago Roblox announced something which the community isn't liking very much.
They proposed and brought a new ToU ( Term of Use) under which they mentioned different types of offenses made by the player and proposed different levels of bans depending on the severity of the offense.
Firstly I would like to share with you a section of the ToU before the ban wave and help you know how much they have been serious in the last few months regarding the exploitation of the game and making the environment peaceful and enjoyable for its regular players and fan base.
Part B of section 3:- Accounts states,
Suspension/Termination. If you violate any provision of these Terms, your permission to use the Service will terminate automatically. In addition, we may, in our sole discretion, (a) suspend or terminate your Account and/or your access to the Service, or (b) remove any of your Content Services, at any time, without notice for any reason. We will have no liability whatsoever as a result of any suspension or termination of your access to or use of the Service. If you are under 18, your parent/guardian may request the termination of your account by contacting customer service at  https://www.roblox.com/support.
After seeing this section one may not think it to be of much concern.
The New Guidelines:
But recently they update their ToU and amended it which made it so much strict and rigid that it went ripples through out the community.
The Ban was mainly classified and divided into 5 levels depending on the severity of the offense.
WARNING:- A user can get back into their account right away if they agree to the ToU. This level is sometimes used to provide users with feedback about their creations and warn them if felt suspicious.
 1-day ban:- Your account is suspended for 24 hours from the initiation of moderation.
3-day ban:- Your account is suspended for 72 hours from the initiation of moderation.
7-day ban:- Your account is suspended for a whole week or 168 hours from the initiation of moderation.
Permanent ban:- Under this your severity is beyond forgiveness and your account is permanently deleted
Some of the offenses which could easily land you in trouble are mentioned on their website, some of those are:
Inappropriate Behaviour Messages
Harassment/Discriminatory Messages
Scamming Messages
Real-life Concern Messages
Image content
Audio Content
And many more that are against the new ToU.
But after reviewing the intensity of tremors in the community they came forward and addressed the topic to the players and assured them if they are not indulged in Malicious activities they are the least affected people. They also stated that though they use an AI system to recognize text, photos, audio to tag them as an offense under their ToU, a dedicated team of over 400 employees or moderators thoroughly check the degree of offense and only then take the action.
Rumors:-
So on various social media platforms like Twitter and Reddit, players have been complaining that their account is banned, or has been moderated by the mods, but all the allegations may or may not be true as after assessing the current flow of the heat, it only seems that the players appearing on social media may be indulged in some malicious activities that are a breach of the ToU and have been moderated. As stated by the company that Bans only initiate after thorough human assessment and if they are baned then there would be a reason for the action.
People need to learn and carefully read the ToU as they are way more strict now and even a T-shirt can leave you moderated, currently, these are just mere speculations that the Ban Wave has arrived as it is just speculation by the top community influencers and there is no official announcement made as of now.
But even if we assume there is a Ban Wave then only those need to worry about who is engaged in malicious activities.
At last, I would just say that or say Request you all to not spread rumors based on illogical facts and myths. please try to understand the matter yourself and then form and opinions.
To Appeal Moderation:
For people thinking that what if my account is banned mistakenly or moderated, well in that case,  the company has made a special provision through which if any player thinks that his/her account has been moderated under doubtful conditions then they can file an appeal. The mentioned points are as follows.
Contact the Appeals team using the support form. Make sure to include your;
Account username
A brief statement regarding the reason for your appeal
There are some restrictions when submitting an appeal:
An appeal must be submitted within 30 days of the moderation action affecting the account.
Once a moderation has been reviewed, it cannot be reviewed again. Duplicate appeals for the same moderation action on an account will not be reviewed.
To protect our players' privacy, only the owner of an account may send an appeal.
Make sure you are contacting Appeals from a valid email address for the account you are appealing.
🙂 GAME ON
Tags:NewsRoblox
Sours: https://digistatement.com/roblox-ban-wave-2021-is-it-happening/
Since the update, and then re-update, to the Roblox Terms of Service on Oct. 6, 2021, there have been numerous questions surrounding what's allowed, and not allowed, on the platform and within certain experiences. It's a known fact that Roblox has never allowed cheating of any kind, at least to the best of their ability, however, with the influx of Roblox players over the years and the continued development of their platform (including the newly integrated voice chat) Roblox is taking extra steps to prevent cheating.
Though the term ban wave may seem intimidating, it shouldn't be much of a concern for the majority of Royale High players. Assuming that you've never used an auto-clicker to farm for in-game currency or items, traded for an exploited item, or used hacks in order to obtain limited edition items—your account should remain perfectly intact!
If you have done any of these things, however, you may be at risk to have your account temporarily or permanently banned. If you've ever traded with someone in Royale High and received an item that was exploited, whether you were aware of it or not, it's rumored that this is also a ban-able offense.
Related:All Roblox Royale High Halloween halo answers (2021)
To protect yourself from getting banned during the ban wave players are advised to cease all trading for the time being. Those who own exploited, or hacked, items may be attempting to trade them away to save their own account from being banned. More mischievous users who find it amusing to troll others may also be trading exploited items during the ban wave on purpose in hopes that they can trick naive players into thinking that the items are genuine.
If you notice that you've been banned from Roblox and feel as though it was a mistake, you can always reach out to their support team and explain your situation to try and have your account reinstated.
There's no time frame as to how long this ban wave will last, however, Royale High's daily number visit has been on the decline for the past two days. It's clear that players aren't taking any risks. As long as you steer clear from trading for a while, and don't indulge in any cheating, you should be able to play the game as normal without anything to worry about!
If you do decide to stay and play in Royale High, be sure to check out our guides on how to get candy fast in Royale High? | Royalloween 2021 and all Halloween chest locations in Roblox Royale High | Royalloween 2021!
Get Roblox codes and news as soon as we add it by following our PGG Roblox Twitter account!
Recently Updated Roblox Posts
Sours: https://progameguides.com/roblox/what-is-the-roblox-royale-high-ban-wave-2021/
'Roblox' Players Are Saying the Recent Ban Wave Is Terminating the Innocent
You live by the sword, you die by the sword, which is a mantra that a lot of cheaters, scammers, and all-around unwholesome players usually understand when it comes to "bending the rules" in online gaming.
Article continues below advertisement
They know that there's probably only a limited number of times that they have to pull off their in-game tomfoolery before it ultimately catches up with them and their account is suspended in a large-scale ban wave like the one that's going on in Roblox now.
But why?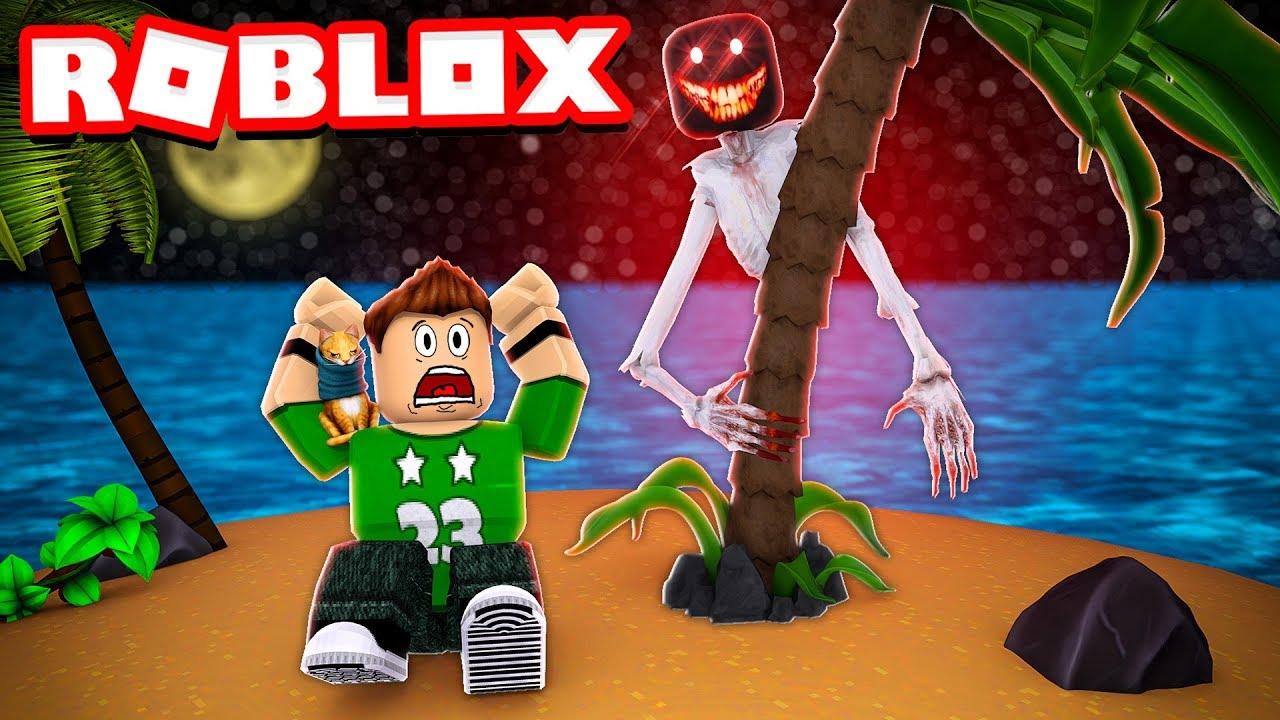 Article continues below advertisement
The 'Roblox' ban wave isn't just targeting players who violate online rules.
Players noticed right away that the ban wave was put in place and as reddit user @beveragess reported, "There is currently a massive Roblox ban wave taking place at the moment and it's entirely possible if you play you may get banned, it can range from being a one-day suspension to a flat out termination. 
So stay away from Roblox for a little while as it may be the difference from your account being banned or not."
However, there were other people quick to chime in, like Roblox subreddit moderator, @BrianReddus, who said that the Roblox ban wave is only targeting exploiters and is sparing the innocent, so to speak. 
"Hey everyone. So far this ban wave seems to explicitly target exploiters. If you don't exploit, then there's no danger of getting banned just by going on Roblox," the user explained. 'Please do not spread misinformation or you could be banned. If you can't verify something, don't spread it."
Article continues below advertisement
While knowing for sure whether or not someone who was hit by the ban wave is telling the truth when they say they're not guilty of using exploits, there seems to be a lot of gamers who swear they can prove the ban wave's hit them unfairly. Reddit user @johnny777587 wrote, "Bruh I got hit with a 1-day ban due to dis and I haven't even been on Roblox today lol."
Another player shared that they were flat out terminated: "I've been hit. Hard. Got a good ol' TERMINATION... Welp first ban...."
Article continues below advertisement
But why is the 'Roblox' ban wave going on now and when will it be over?
A lot of it could very well have to do with the sheer number of people playing the game now more than ever. With an uptick in gamers logging on after being stuck in self-isolation thanks to all of the panic caused by the COVID-19 pandemic, there will inevitably be more people utilizing exploits in the game. 
The uptick in exploitation use is probably what triggered the ban wave in the first place.
Article continues below advertisement
How do I stop exploits from affecting my 'Roblox' gaming experience?
Visiting the Roblox dev forum brings up a lot of solutions, and if you're running a server, user @EmeraldSlash has some pretty good words of advice:
"Basically don't trust anything the client tells the server...don't let the client hang the server (at least on things that stack/will stop code important to other players). That's the passive part of exploit prevention."
Article continues below advertisement
He continued, "The active part of prevention is a bit more variable. If the player has control of any important things (such as their walk speed, their position, other objects' positions), you'll need to be checking that on the server to make sure the client isn't doing anything dodgy.
That's all there is to it, AFAIK. FilteringEnabled seems to be pretty good."
Article continues below advertisement
User @Stratiz has employed this clever trick — "I made a time-based encryption method for my remote events and functions that has worked flawlessly for a while now," so looking into something like that could be useful.
While these tidbits help those who are running servers from stopping folks using dirty, dirty exploits, it doesn't really help those who've had their accounts temporarily banned or permanently deleted as a result of the wave.
Are you a Roblox player who's lost their gaming privileges and had their account banned as a result of the 2020 ban wave? If so, are you innocent, or did you kinda deserve it? 
It seems like it's still going on, so definitely be careful out there!
Sours: https://www.distractify.com/p/why-is-roblox-doing-a-ban-wave
A SECRET GIFT FROM ROBLOX!? UGC ACCESSORY BAN WAVE! (ROBLOX ACCESSORY NEWS)
.
Banwave roblox
.
ROBLOX BAN WAVE 2020 , HOW TO STAY SAFE!
.
Similar news:
.
248
249
250
251
252