Last updated on February 27th, 2021 at 05:35 pm
While all treadmills look similar to each other, some key differences will help you determine which treadmill is right for you. Deck height, deck cushion, belt width, platform length, and motor size are just a few.
Some of those differences will determine how well the treadmill performs. Others will determine how long the treadmill lasts. Some, like the size of the motor, will impact both. For this reason, ensuring you have the correct size motor on your treadmill will be an essential part of your treadmill buying decision.
The average motor size on a treadmill built for residential use is 2.5hp. Motors can range from 2hp to 4hp depending on the treadmill model. 2 hp models are suited for walkers. 2.5-3hp models work well for joggers. 3-4hp models are best for runners or homes where the treadmill will get heavy use.
As you can see, which size motor will be right for you will depend on various factors. Here we'll review each element that will be important to your decision so that you can choose a treadmill sure to give you years of enjoyment!
Why are you buying a treadmill?
The most important question you'll want to answer before buying your treadmill is why you are buying one in the first place.
When I bought my treadmill, it was almost strictly for taking daily walks when the weather outside didn't permit me to do so. That gave me a great starting point for what size motor to get.
So why are you buying a treadmill? Your answer to that question will give you a starting point for your treadmill's motor size. Refer to the chart below for this starting point. Once you get that dialed in, you can modify it from there based on the rest of the information in this article.
Light Use (1-3 times per week)
Heavy Use (3+ times per week)
Walking
1.5hp
2hp
Jogging
2hp
2.5hp
Running
2.5hp
3+hp
Keep in mind that these are minimums. You can definitely use a 3hp motor to walk on two times per week. But if you want your treadmill to last and keep up with your exercise demands, stick to the starting points above and work from there.
How many people will be using your treadmill?
I run into this with customers quite a bit (we sell treadmills at my day job). When we ask them how much use the treadmill will get, they say, "oh, once or twice a week.". Then we ask if their spouse will use it. "Oh, yeah, they'll probably use it a couple of times a week too."
By the time we tally up both spouses and their three kids, it turns out that the treadmill is going to get used 2-3 times per day 3-5 days per week. That went from light use to heavy use really fast!
You'll not only need to factor in how many times per week your family will use the treadmill, but you'll also need to take into account what each of those people will be doing. Are you all walking? Are some people running? Any sprinting going on?
How much does each treadmill user weigh?
When selecting the right motor size for your treadmill, user weight is an important consideration. The heavier the person on the deck, the harder the motor will have to work.
User weight will directly impact the deck size, cushioning, and overall build quality needed on your treadmill. Motor size is no different.
A good rule of thumb is to add .5hp to the needed motor size if any users are over 200 lbs.
This is why I looked for a 2.5hp model. I knew I'd be walking daily on my treadmill (2hp starting point per the chart above). I also weigh over 200 lbs. So I added .5hp and knew I'd need a 2.5hp or higher model.
How much use will your treadmill get in a session?
Running for 20 minutes is an entirely different thing than running for 3 hours. When my sister in law needed a treadmill to train for the Chicago marathon, I found out that she would be using it for hours at a time.
Even though she classified her running style as jogging (she competes to finish, not for speed), I knew she would need something a little more robust than the 3hp the above chart indicates as a starting point (getting the idea of why I called those "starting points"?).
We ended up going with a 4hp model just to be on the safe side. A 3.5hp model would have worked great too.
Are you training intervals?
While I didn't buy my treadmill for this purpose, I've started using it for hill sprints. I put the incline on 12 and crank up the speed. I sprint for 30 seconds and then back off the pace for 60 seconds to recover.
Ten rounds of this, and I'm pretty much done for. By the heat coming off of my treadmill motor, it's not far behind me. My 2.5hp treadmill motor is simply not made to take a 205lb person sprinting on an incline.
The constant stopping and starting, I think, is what's putting it over the top. I can literally feel the heat from the motor when I'm done. If and when my motor dies, there won't be any question as to why.
And when I eventually buy a replacement, I'll most likely go for a 3hp or higher model. Either that or I'll stop doing those hill sprints!
Where will your treadmill be located?
One thing to keep in mind is that the larger the motor, the louder the treadmill. As a general rule, a 3hp or higher model may be too loud for others in the room to do much that requires quiet.
This won't be an issue for most, but I thought it important to point out just in case.
Noise level is not a reason to underpower your treadmill, though. It's just something to be aware of when you are deciding where you will put it in the first place.
Not sure how much room you'll need for your treadmill? Check out my detailed rundown of how much space you need for a treadmill here.
Sound is also a reason not to go super cheap on your treadmill, especially if you are getting one with a higher hp motor. The difference in sound level from an entry-level 3.5hp treadmill and one by a premier manufacturer like True, is more than noticeable. You'll hear precisely where some of the extra price went when you experience the lower noise levels of more well-built treadmills.
Cost differences in treadmill motor size
Speaking of pricing, the higher hp your motor is, the more expensive your treadmill will be. Before I list some average prices, though, a couple of important points on build quality.
While you can certainly buy a thing that looks like and is called a treadmill for $300-$500 on Amazon, it's not something that you will be happy you bought if you plan to use it with any kind of regularity.
A treadmill of that quality will also not be a comfortable surface to run on, the belt will not track smoothly, the speed will be inconsistent, and it will not last if used more than rarely.
"Good" treadmills start at about $600. Those will be okay for a year or two or regular use if you are on a tight budget. But honestly, $800-$900 is going to be where you want to be as a starting point.
At the 2.5hp level, I'd recommend something like this Pro-Form Carbon TL model. It usually runs right around $900. Click here to see my preferred place to get the best price on this treadmill.
It only takes a couple of hundred bucks more to the 3hp range. The Pro-Form Carbon T10, at $1100, is an excellent example of a very solid treadmill with a 3hp motor.
Once you hit the 3hp mark, you'll cover most treadmills up to the $3000 or more price point. Within that range, a host of features affect the price aside from the motor size.
Anything in the $4000-$5000 range will usually have a 4hp motor and is geared for the serious runner.
What about no motor?
There's a new trend in the treadmill world called a "manual treadmill." No fancy incline. No fancy speed adjustments. No fancy interactive display. Just a running surface and the runner. Almost the same as going for a run outside.
I've tried these a few times, and after adjusting to the feel of them, I understand the hype. This is the closest you can get to running outside on the road while being on a treadmill.
With this type of treadmill, you don't need to worry about the number of users, their weight, how long they are running, or what kind of use. You simply set it up and start walking or running.
The Assault AirRunner you can see here on the Rep Fitness website is one of the best examples of an effective, well-built motorless treadmill. These can't be made well cheaply, so if you decide to go this route, stick to one like this Air Assault model.
Need more help? Have more questions?
There's a lot more to picking the right treadmill than just motor size. That's why I put together a guide detailing everything you need to know to buy the perfect treadmill. You can read that here.
Additional questions
Should I get an AC or DC motor on my treadmill?
Most treadmills made for home use will have a DC motor. They are typically quieter and better suited for a home-use machine. AC motors are found in commercial units and are usually hardwired to the power source.
What's a good warranty on a treadmill motor?
Most treadmills come with a one year warranty that also covers the motor. Better treadmills will usually protect the motor for a more extended period of time. True, my favorite brand of treadmill, offers a 30-year motor warranty on many of its models!
Can a broken motor be replaced?
Yes, a qualified technician can replace motors. Sourcing the correct part may pose a problem, though, unless you have a well known brand of treadmill.
Sours: https://gymcrafter.com/treadmill-motor-size-guide/
Treadmill Motors: What You Need to Know
Whether you're looking to purchase a new treadmill or looking to update an existing one, knowing about which kind of motor to look for is vital to the success of your treadmill use. The motor is the main hub and carries the most weight mechanically. They vary in their abilities and capacities and are not all alike. It is essential to consider a few different variables with its motor before you make your treadmill purchase. This will ensure that you will bring the right treadmill home that is best-suited for your lifestyle and fitness goals.
Aside from the user, the motor does the most work in the treadmill. It is imperative that quality be assessed for long-term use, especially for more serious treadmill users. Poor quality motors are likely to overheat and require unnecessary repairs. The best way to check if your motor is a good quality motor is by checking the manufacturer warranty. A high-quality motor will have a longer warranty period and is a safer investment. In almost all of our treadmill reviews, we help you by giving the horsepower of the motor and by using the information below can determine if it is best suited for what you would use it for. One company that is known for high quality treadmill motors are Sole treadmills.  They deliver a great product and stand behind it.
When it comes down to the nuts and bolts of the matter, treadmill motors are not wholly difficult to understand. Treadmill motor energy is measured in horsepower (HP) and can be sorted into three different rating systems:
1. Peak Duty: Generally the weakest. "Peak" stands for the peak horsepower that the treadmill will reach and no more.
2. Treadmill Duty: In-between peak and continuous
3. Continuous Duty: The highest rank. The number associated will describe how much power is maintained throughout the workout.
While many motors will claim to be of identical horsepower, it is pertinent to note that every motor is not built the same. Cheaper prices mean that the product consists of poorly made parts. Do not be swayed solely by low prices. A treadmill that originally cost $1000 or more is likely to possess a durable motor. Less expensive models are not likely to have a reliable motor installed.
Assess what kind of use the treadmill will predominantly be used for. The degree of exercise must be taken into account to make sure your motor reflects your lifestyle. Certain levels of exercise require specific amounts of horsepower; will it be for walking, jogging, running, or all three? Consider the following:

For walkers: a 2.0 horsepower continuous duty motor will suffice
For joggers: 2.5 horsepower continuous duty should be the minimum
For runners: 3.0 horsepower continuous duty or higher
Also note that if any of the users of the treadmill weigh over 200 pounds, HP should be increased by .5 for proper support, no matter the fitness goals. This means the HP should be at least 2.5 HP for walkers, 3.0 for joggers, and 3.5 for runners. Such precaution will extend the life of your motor.
As for sound, note that motors employing direct current (or known as DC) cause less noise compared to motors that use alternate current (also known as AC). Remember this when deciding where to place your treadmill, especially if you watch the television while you walk or run, or if the treadmill will be in a high traffic area of the home.
Sours: https://www.treadmillreviews.net/treadmill-motors-what-you-need-to-know/
3 HP Icon Health And Fitness Treadmill Motor M-184002
3 HP TREADMILL MOTOR
New, Icon Health and Fitness model# M-184002 permanent magnet motor with brushes. Built for use in treadmills, ideal for use with speed controller. Would also make an excellent DC generator. Internal, normally closed bimetallic switch signals thermal overload. Two 7mm holes in motor housing for self-tapping screws.
Motor housing diameter measures 115mm (4.527"). Removable, heavy (8.85 lb.) steel flywheel threaded onto motor shaft measures 7" dia. x 1-5/16" thick. Flywheel has 2.10" O.D. ten-groove pulley for serpentine belt. Requires external source of air-flow over motor for prolonged use.
SPECIFICATIONS
Power 3.0 HP
Voltage 120 VDC
Amperage 22.1 Amps
Speed 2975 RPM (Nameplate)
3825 RPM @ 120 VDC, No Load

Rotation Reversible
Enclosure OFC
Duty Treadmill
Mount Two 7mm Holes in Housing on 3" Centers
Shaft 17mm dia. x 54mm overall length w/ 1/2"-13 x 14mm long LH threaded end
Rear Shaft 16mm dia. x 26mm overall length
Size 12-3/8" x 7" O.D.
Shpg. 35 lbs.
Ask A Question
Showing Questions of 4
Hola este motor vale para sustituir a otro ICON P/N M-190528, 21,4 AMPS HP 2,65 ? gracias
A: Desafortunadamente, no tenemos especificaciones para ese número de modelo para comparar con este y no puedo decir.
Date Submitted: 02/27/2018
Is there a schematic depiction of this? For accurate dimensional references?
A: Dimensional line drawings of this item are not available.
Date Submitted: 10/10/2017
I was wondering if you sell a controller that works with this motor? I plan to use it for a metal lathe and would like it to be reversible. Thank You.
A: We do not carry a controller rated for this motor, no.
Date Submitted: 08/03/2017
i wanted to find out if this dc motor can be controlled with a stepper motor controller 12V DC- 2500 rpm to 200 rpm
A: It cannot be controlled with a stepper motor controller. This is a permanent magnet motor and can be controlled with a PWM controller.
Date Submitted: 03/16/2016
Recently ViewedSours: https://www.surpluscenter.com/Electrical/DC-Motors/Special-Purpose-DC-Motors/3-HP-Icon-Health-And-Fitness-Treadmill-Motor-M-184002-10-3033.axd
Kobo TM-302 Motorised Treadmill 3 H.P Motor Features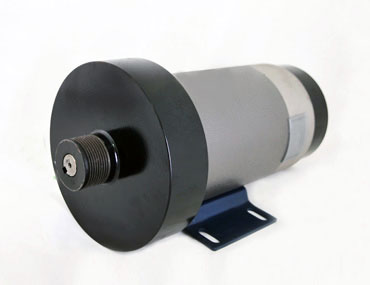 Treadmill DC Motors in 1.5HP, 3 HP, 3/4 HP for dual cable cross machines.
Treadmill Motor
Big Motor, 3HP Large Size Running Machine Motors Introduction
Treadmill motor usually adopts a high-torque DC motor with large size and outer diameter. Because the DC motor has the advantages of high reliability, convenient speed control, high starting torque, low noise, and strong motor speed, it can be perfectly satisfied for various users and different sports demands, in normal conditions, the running machine has a greater horsepower motor will with the higher stability.

HSINEN Treadmill Motors series can adjust the HP in 1.5 HP, 3/4HP and 3HP to fit the users' needs to achieve high stability, high power, long life span, high horsepower, high bearing capacity, and low noise.
Hsiang Neng continuously upgrades and improves data and structure for all treadmills and Production specifications for motors with good heat dissipation.

Our high-performance H-class insulation technology allows the temperature generated during operation to reach a balance, which can be kept at a constant temperature. Maintains optimum high stability, energy-saving, and high output at 60 degrees Celsius. To avoid the temperature of the motor continues to rise, which fact the motor damaged.

The H-class insulation technology is used in the HSINEN treadmill motor series (3/4 - 3HP motors), we strongly suggest this reliable and high-performance treadmill DC motors series.

How to choose a Treadmill Motor:
◎ 1 - 1.5 HP is recommended for general household users.
◎ 2 HP or more recommended for professional running groups.
◎ 2.5 - 3 HP for athletes with high-frequency training, the maximum number of hours is usually 16 - 20 km / h.

※ According to the needs of casual use to professional runners, Treadmill Motors can choose 3/4 - 3 HP different horsepower specifications, different size shapes, outer diameter (OD), heat dissipation coefficient, insulation level, demand for large capacity, low noise, power, etc.
Sours: https://www.hsiangneng.com/en/category/treadmill-dc-motors.html
Motor 3hp treadmill
DC 10V ~ 220V Treadmill Motor in Φ 83mm with 1 - 3 HP Large Torque
DC 10V ~ 220V Treadmill Motor in Φ 83mm with 1 - 3 HP Large Torque
HN830
220V Large Size Runner Machine DC 3HP Motors, industrial motors
Treadmill motor series HN830 adopts the diameter φ 83mm, which fits the home users. HSINEN DC motor series are suitable with small and medium-sized household runner machines and folding treadmills. Voltage operation range is 90V ~ 220V, and the horsepower can be customized according to your demands. from 1.5 ~ 3HP, also add a flywheel and belt pulley is available.
Hsiang Neng R & D dep. specializes in data and structure design for stability, output power, low noise, high specification heat dissipation, easy maintenance, etc. after continuous improvement and improvement of the structure, we use the H-class insulation technology in our products. The motor can maintain a constant temperature of 60 degrees Celsius under long-term operation to maintain optimal stability, output, energy-saving, and damage resistance.
HSINEN treadmill DC motor series are widely used in various sports equipment and power tools as well as food conditioning equipment, such as fitness equipment, treadmills, bandsaws, sanders, disaster relief robots, UAV, electric car, large mixers, food conditioning machines, etc. and other devices.
◆ Customized various parameters such as speed, torque, voltage, output shaft and flywheel and pulley to meet your application.
Sours: https://www.hsiangneng.com/en/product/treadmill-motor_HN830.html
3HP Treadmill Motor with Speed Controller on ShopSmith 10ER
.
You will also like:
.
120
121
122
123
124